Project
RESCUE
Researching Social Media Use in Emergency Situations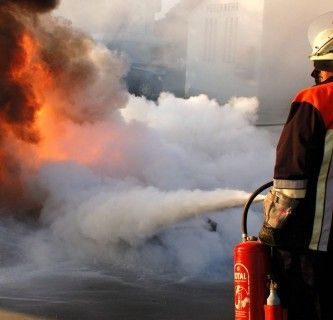 The RESCUE project will develop new knowledge of social media emergency communication and on this basis develop recommendations and tools for using social media and methods for evaluating social media content during emergencies. The project is funded by the SAMRISK II (Social security) program of The Research Council of Norway.
Emergency Cases
The RESCUE project studies how social media has been used by key crisis/risk communicators (such as crisis/risk information authorities, rescue organizations and journalists) as well as by the public during emergency situations. In this regard, the RESCUE project will identify strengths and weaknesses in usage patterns and the assessment methods that have been applied in three different emergency cases:
The terrorist attacks in Utøya (Norway) in 2011,
An environmental disaster, the flooding in May and June 2013 in central Europe,
The pandemic influenza popularly known as the swine flu in 2009 and the Ebola epidemic in 2014.
Developing New Social Media Tools
The second overarching objective of the project is more normative and practical: To enable improved social media interaction in emergencies and use of social media tools in emergency communication. We will establish arrangements for such improved usage through:
Close dialogues with end users,
On the basis of knowledge of social media use in emergencies generated through the empirical research in the case studies,
By including an SME (small and medium-sized enterprise) partner, BENGLER, with special qualifications and an outstanding record of software development and of building social websites and services.
In the process of developing social media tools for actors communicating and evaluating information in emergencies the usage and the usability of the tools will be studied both in real-life situations and tested in a laboratory settings.
For further information visit the RESCUE blog.
Project partners
Publications
Susanne Sackl-Sharif, Eva Goldgruber, Julian Ausserhofer, Robert Gutounig & Gudrun Reimerth (2018). Flows of water and information. Reconstructing online communication during the 2013 European floods in Austria. In: K. Backholm & H. Hornmoen (Ed.): Social Media Use in Crisis and Risk Communication: Emergencies, Concerns and Awareness. Bingley: Emerald Publishing Limited, 155-181.
Eva Goldgruber, Susanne Sackl-Sharif, Julian Ausserhofer & Robert Gutounig (2018). "When the levee breaks". Recommendations for social media use during environmental disasters. In: K. Backholm & H. Hornmoen (Ed.): Social Media Use in Crisis and Risk Commu-nication: Emergencies, Concerns and Awareness. Bingley: Emerald Publishing Limited, 229-253.
Eva Goldgruber, Julian Ausserhofer, Harald Hornmoen, Steen Steensen, Klas Backholm, Gudrun Reimerth, … Colin J. McInnes (2018). Reflecting on ethics in the investigation of online communication during emergencies. In: F. M. Dobrick, J. Fisher, & L. Hagen (Ed.): Research Ethics in the Digital Age. Ethics for the Social Sciences and Humanities in Times of Mediatization and Digitization. Wiesbaden: Springer, 157-163.
Harald Hornmoen, Klas Backholm, Elsebeth Frey, Rune Ottosen, Gudrun Reimerth & Steen Steensen (2018). Key Communicators' Perspectives on the Use of Social Media in Risks and Crises. In: Andersen, R. & de Silva, P. L. (Ed.): The Routledge Companion to Media and Humanitarian Action. Routledge, 439-449.
Klas Backholm, Julian Ausserhofer, Elsebeth Frey, Anna Grøndahl Larsen, Harald Hornmoen, Joachim Högväg & Gudrun Reimerth (2017). Crises, rumours and reposts: Journalists' social media content gathering and verification practices in breaking news situations. Media and Communication, 5(2), 67-76.
Eva Goldgruber, Susanne Sackl-Sharif, Robert Gutounig, Julian Ausserhofer (2017). Social Media as a crisis communication arena: Digging into new communication spaces. In: Skarzauskiene, A. & Gudeliene, N. (Ed.): Proceedings of the 4th European Conference on Social Media (ECSM) 3-4 July 2017 in Vilnius, Lithuania. Academic Conferences and Publishing International Limited, 115-123.