Projekt
RESCUE
Researching Social Media Use in Emergency Situations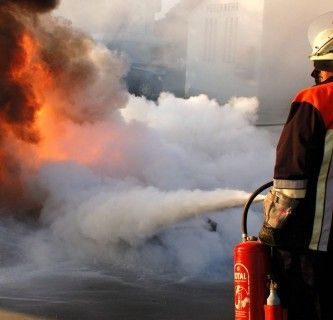 Das internationale und interdisziplinäre Forschungsprojekt RESCUE entwickelt – auf der Basis von drei unterschiedlichen Social-Media-Fallstudien und weiteren empirischen Erhebungen – neue, wissensbasierte Modelle zur Krisenkommunikation. Finanziert wird das Projekt vom SAMRISK II Programm des Norwegischen Forschungsfonds.
Fallstudien
Das RESCUE-Projekt untersucht, wie Schlüsselkommunikatorinnen und -kommunikatoren – Feuerwehr, Rotes Kreuz, Journalistinnen, Journalisten, Behörden – und die Öffentlichkeit soziale Medien in Krisensituationen verwenden und evaluieren. Dieses Forschungsinteresse wird in drei konkreten Fallstudien bearbeitet:
Terroranschläge: Utøya 2011,
Umweltkatastrophe: die Überschwemmungen in Zentraleuropa im Mai und Juni 2013,
Epidemien: Schweinegrippe 2009 und Ebola 2014.
Ziel: Entwicklung neuer Social Media Tools
Gleichzeitig wird erarbeitet, auf welche Art und Weise soziale Medien künftig besser in die offiziellen Kommunikationsstrategien dieser Akteurinnen und Akteure integriert werden können. In diesem Zusammenhang werden Social Media Tools entwickelt, die den Akteurinnen und Akteuren bei der Kommunikation und Evaluation von Informationen in Notfallsituationen helfen sollen. Diese Tools werden sowohl in Laborstudien als auch in praktischen Notfallsituationen im "Real Life" getestet und weiterentwickelt.
Weitere Informationen zum Projekt finden Sie im RESCUE Blog.
Partner
Publikationen
Susanne Sackl-Sharif, Eva Goldgruber, Julian Ausserhofer, Robert Gutounig & Gudrun Reimerth (2018). Flows of water and information. Reconstructing online communication during the 2013 European floods in Austria. In: K. Backholm & H. Hornmoen (Hg.): Social Media Use in Crisis and Risk Communication: Emergencies, Concerns and Awareness. Bingley: Emerald Publishing Limited, S. 155-181.
Eva Goldgruber, Susanne Sackl-Sharif, Julian Ausserhofer & Robert Gutounig (2018). "When the levee breaks". Recommendations for social media use during environmental disasters. In: K. Backholm & H. Hornmoen (Hg.): Social Media Use in Crisis and Risk Commu-nication: Emergencies, Concerns and Awareness. Bingley: Emerald Publishing Limited, S. 229-253.
Eva Goldgruber, Julian Ausserhofer, Harald Hornmoen, Steen Steensen, Klas Backholm, Gudrun Reimerth, … Colin J. McInnes (2018). Reflecting on ethics in the investigation of online communication during emergencies. In: F. M. Dobrick, J. Fisher, & L. Hagen (Hg.): Research Ethics in the Digital Age. Ethics for the Social Sciences and Humanities in Times of Mediatization and Digitization. Wiesbaden: Springer, S. 157-163.
Harald Hornmoen, Klas Backholm, Elsebeth Frey, Rune Ottosen, Gudrun Reimerth & Steen Steensen (2018). Key Communicators' Perspectives on the Use of Social Media in Risks and Crises. In: Andersen, R. & de Silva, P. L. (Hg.): The Routledge Companion to Media and Humanitarian Action. Kap. 36. Routledge, S. 439-449.
Klas Backholm, Julian Ausserhofer, Elsebeth Frey, Anna Grøndahl Larsen, Harald Hornmoen, Joachim Högväg & Gudrun Reimerth (2017). Crises, rumours and reposts: Journalists' social media content gathering and verification practices in breaking news situations. Media and Communication, 5(2), S. 67-76.
Eva Goldgruber, Susanne Sackl-Sharif, Robert Gutounig, Julian Ausserhofer (2017). Social Media as a crisis communication arena: Digging into new communication spaces. In: Skarzauskiene, A. & Gudeliene, N. (Hg.): Proceedings of the 4th European Conference on Social Media (ECSM) 3-4 July 2017 in Vilnius, Lithuania. Academic Conferences and Publishing International Limited, S. 115-123.