Bachelor's Thesis
Self-employed as an illustrator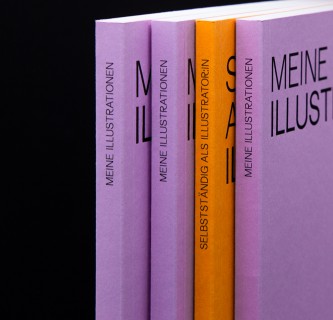 Is there a recipe for success when starting out as an illustrator?
Being an illustrator makes it possible to combine creative passion and work. However, little is known about the job itself. There are no training opportunities and only a few universities that offer courses in this subject. As a result, people who wish to work in the field of illustration are more or less left to their own devices.
This thesis therefore explores if there is a recipe for success that makes it easier to enter the profession. Literature and interviews with the self-employed illustrators @ju_schnee, @ana.jaks and @josephinerais serve as a basis. The tips and methods found therein were collected and divided into different areas that are necessary for a career in illustration. They range from the beginning, like the development of one's own style, to the establishment of one's business.