Project
Smart Food Grid Graz
Sustainable local food supply for Graz and the surrounding area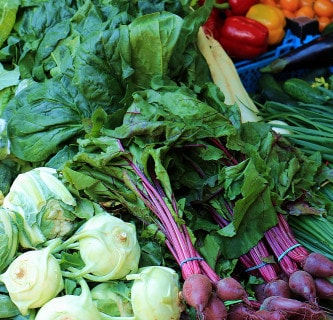 Making the regional food supply in Graz and its surrounding fit for the future is the goal of the Smart-City exploratory study, carried out in 2017. The result is a concept which will identify how 30 % of the food required in Graz can be sourced from within a 30 km radius by the year 2030.
Producing and consuming regionally is very energy and resource efficient and one of the most effective climate protection strategies. To purchase locally is a matter of course for responsible consumers, as it saves greenhouse-emissions, creates short and food secure supply chains and generates employment and added value for rural regions.
In Smart City-projects these aspects and food supply issues have been almost neglected so far. The exploratory study "Smart Food Grid Graz" draws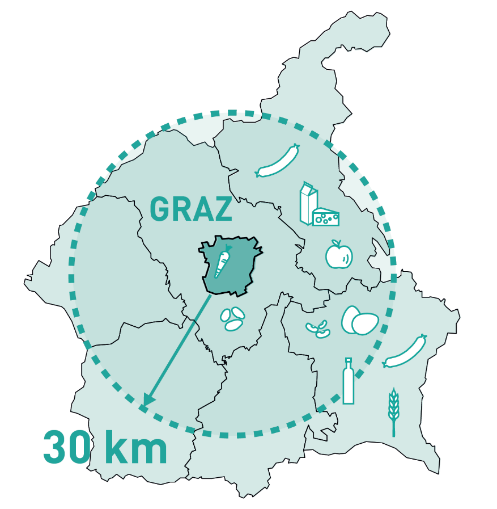 Methods
Starting with an extensive analysis of the status-quo, interviews with different relevant stakeholders have been conducted, to collect in-formation, get an overview on current initiatives, exchange ideas and develop specific measures. Promising approaches of national and international projects have been considered.
Results
An analytical report informs about the theoretical level of self-sufficiency in relevant food groups, the current set of available data and strengths and weaknesses in the region. The extensive good practice catalogue of national and international initiatives supports the choice of suitable approaches for the study region. The core of the project-results is a roadmap (implementation concept), how 30 percent of the regional food supply can be sourced until 2030 from a 30 kilometre radius. For six bundles of measures (pathways) specific activities were outlined, mentioning the enlisted actors, possibilities for cooperation and cross connections as well as a selection of already existing examples.
Outlook
Roundtable talks and first pilot projects in the Smart Food Grid Graz region should accompany the start of the implementation phase. The "Nine steps towards Smart Food Grid" process can be applied in other towns and regions. Smart City programmes can build up on the results of the project and integrate them in their strategies.
Documents for download:
Tips
Tip:
Please contact us if you would like to take part or if you have any questions or suggestions! Your contact partner is Project Manager Ulrike Seebacher