Smart Production Lab
Partners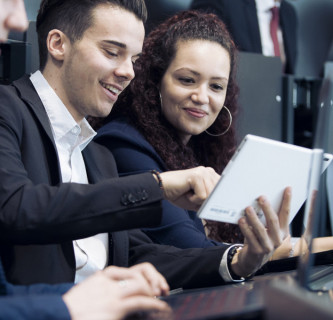 Numerous businesses have become cooperative partners or sponsors. They contribute resources to the R&D infrastructure in the Smart Production Lab while also working collaboratively on research projects with the university at Kapfenberg. Their input ensures that both the projects and infrastructure of the Smart Production Lab are at the cutting edge.
Our current cooperation partners
Your advantage
The Smart Production Lab, hosted by the Institute of Industrial Management, offers our cooperation partners degree theses and R&D projects and the opportunity to participate in knowledgefactory seminars for training purposes. It is also planned that partners can use our laboratory facilities. Last but not least, the public access laboratory is also an opportunity for businesses to present themselves to the public, not only for direct sales, but also to raise the profile of the company as a potential employer for future FH JOANNEUM graduates.