Smart Production Lab
The Lab
Space for creativity and innovation for tomorrow's networked smart factories.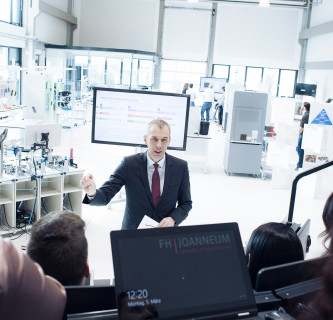 The maxim at FH JOANNEUM's Smart Production Lab, one of the largest Industry 4.0 (I4.0) teaching and research facilities in Austria, is not only to learn but also to make, and in doing so to ramp up the digitalisation efforts of Austria's businesses.
The Smart Production Lab's main aim is to drive vertical and horizontal IT integration towards the digital networking of machines, systems and people, to cover all aspects of supply and production, right through to the customer, or from product design, production planning and logistics, on to the finished product and reporting.
Working together with industrial partners in applied research projects, key aspects of the digital transformation are realised using real-world business processes. These projects cover topics such as the Internet of Things (IoT), augmented reality, big data, additive manufacturing and IT security; by integrating these topics in teaching, and providing hands-on experience in a modern creative space, tomorrow's graduates are better prepared for future digital production, and subsequently to strengthen Austria as a business location.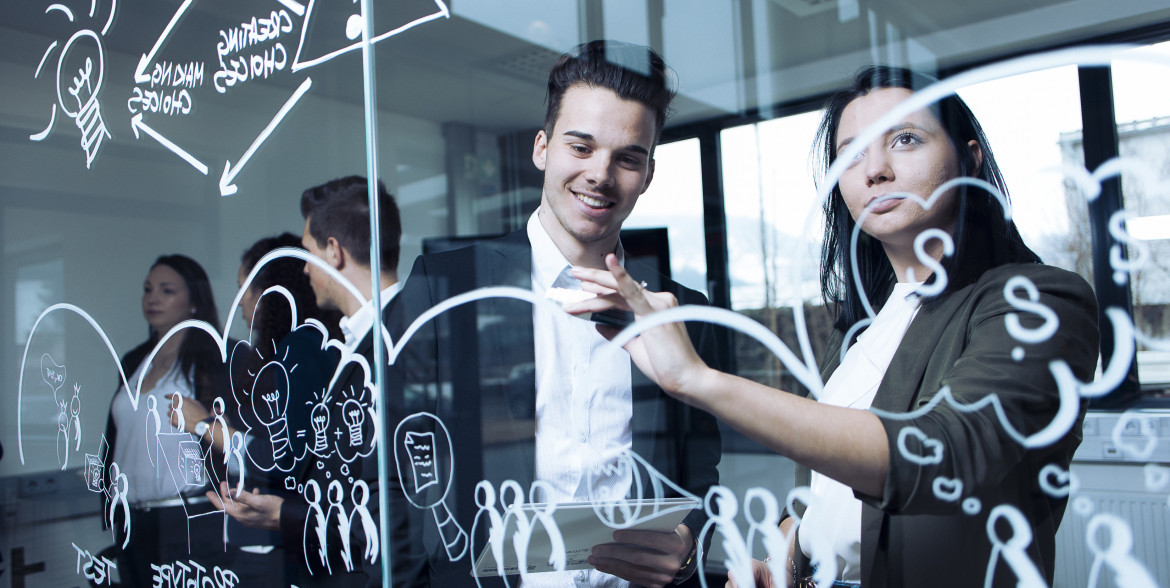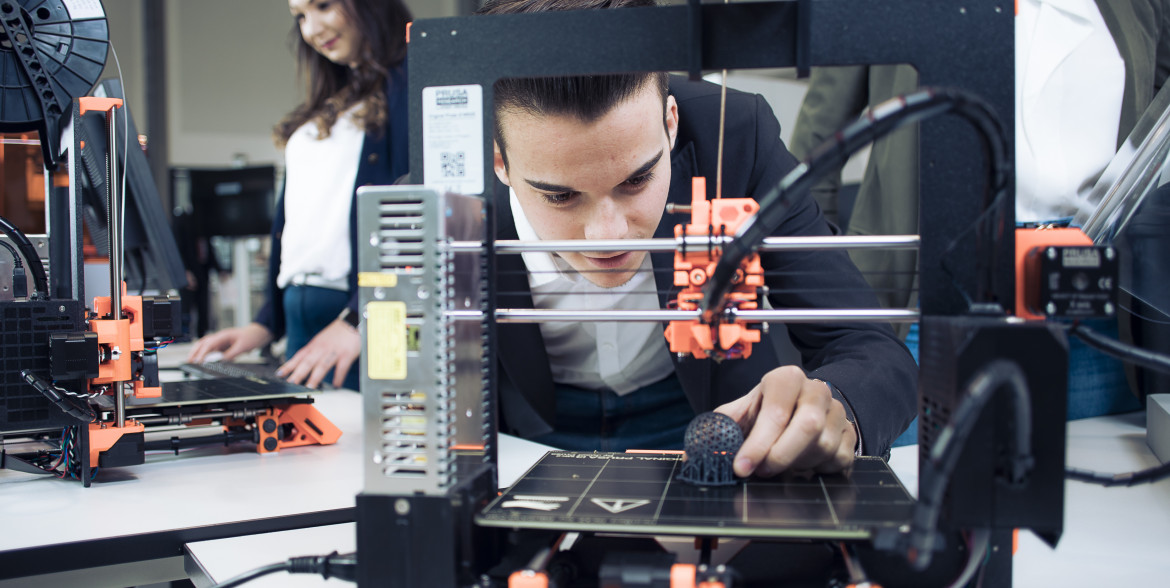 Vision & key topics
The first aim is the human resource function, namely to qualify experts in industrial engineering and management for the future demands of a global, advancing industrial revolution. The second is the project and transformation function, of generating competitive advantages in digitalisation for Austria as an industrial region by building up skills and encouraging research processes geared towards application and implementation, in the form of use cases. Finally, the Smart Production Lab has a prototyping and dissemination function, by offering an innovation environment for potential start-ups. It has been available to both start-ups and interested members of the public as a FabLab workshop since October 2018.
These aims are achieved by combining vertical and horizontal integration with the opportunities offered by digitalisation and the Internet of Things (IoT). A particular focus is placed on the optimal use of data, from the suppliers through to the customers, and from the shop floor to the MES and ERP systems and reporting. March 2018 marked the start of research on digital transformation at the Smart Production Lab based on the manufacture of customised product prototypes.
Our vision – the Smart Production Lab ...
… is a hub for I4.0 issues in business and science in Upper Styria
… is driving applied research on translating I4.0 building blocks for application by/in SMEs
… is an expertise platform for discussion and testing of new technologies and standards
… is a versatile training factory in which tomorrow's skilled employees become qualified to meet the challenges of digitalisation
Our core topics
Interdisciplinary I4.0 applications along the value chain
Vertical I4.0 processes such as real-time reporting using S4 on HANA
Horizontal I4.0 processes such as smart supplier evaluation using big data
IoT ecosystem
Lean manufacturing & flexible automation
The human factor & change management in the I4.0 environment
Service engineering
Intralogistics 4.0
FabLab modelled on the MIT FabLab (USA)
The Lab at a glance
Floor space: approx. 600 m²
Equipment:
3D printers (5)
CNC lathe (1)
CNC milling machine (1)
Metal band saw (1)
Laser cutter (1)
Vinyl cutter (1)
Collaborative robots (2)
Driverless transport shuttles (3)
Intelligent dispensing systems (3)
Sandblaster (1)
five workstations for assembly, machining and finishing
Software / platforms:
SAP S4/ERP on HANA
SAP Leonardo
Solid Works
Jaggaer
Cronetwork
Factory Miner
Weasel Fleet Controller
xCargo
Cisco CMX (tracking)
Cisco webex teams
Splunk
B&R Automation Studio (b&r)
Node-RED
Start of construction: July 2017 – Completion: December 2017
Investment: EUR 1.1 million from the municipality of Kapfenberg for adaptions to the premises, and EUR 1.8 million for investment and work by cooperating businesses and FH JOANNEUM's Institute of Industrial Management.