Institute of
Automotive Engineering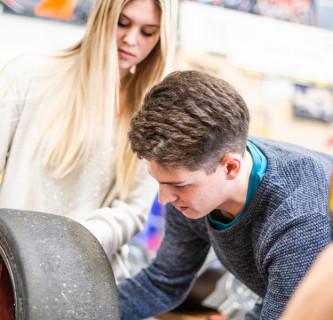 "We pursue industrial collaborations with regional and national partners and focus on innovative R&D to ensure research excellence at the Institute. Our future focus will be on electric drive trains, alternative drives, from pure electric vehicles through to fuel cells, and autonomous driving."
The Institute of Automotive Engineering is part of the Department of Engineering. True to its motto "Dynamics starts in the head", learning, teaching and research take place in a practical and international context. One good example of this is the 'joanneum racing graz' project which is carried out as part of the Formula Student competition.
Research fields
Our R&D activities follow a three-pronged approach: analysis and calculation, numerical simulation and measurement, testing and experiments. Research is focused on the overall vehicle. The Institute is equipped with state-of-the-art testing facilities and cutting edge design and simulation tools.
Collaboration opportunities
Collaboration with partners in research contracts or funded research projects
Exploration of research questions as part of Bachelor's and Master's theses
Degree programmes
Projects