Department of
Engineering
We focus on innovative mobility and sustainable production.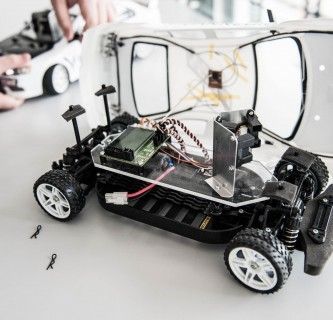 We at the Department of Engineering have a shared passion for technology. Our transdisciplinary teams cover a broad range of expertise: from automotive and aviation engineering to electronics and computer engineering through to production technology and sustainable value chain management. The focus is on sustainable mobility and energy supply as also intelligent production facilities and processes. We are convinced that the direct integration of practice and theory is the key to successful learning. This conviction is reflected in our broad range of internationally visible activities: from student teams demonstrating their skills in robotics, racing and aviation competitions through to co-operative degree programmes.
The Engineering Department focuses on innovations in mechanical engineering, electronics and process engineering, working in close cooperation with leading companies and institutions. We carry out large-scale international projects to develop new solutions for the e-mobility sector and for all kinds of industrial products: from cars to aircraft and foodstuffs. What motivates us is taking a product idea through to successful implementation in a life cycle approach. We are fully aware of our responsibility towards future generations and are committed to sustainability as a key aspect of our applied research activities.
Graduates from our engineering degree programmes are in international demand and are well-qualified to meet the challenges of technological innovation while using their extensive skills in contributing towards sustainable development.
Bachelor's degree programmes
Master's degree programmes
Master's course
Research areas