Outgoings
Your stay abroad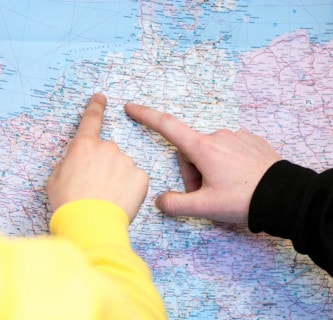 When you come to your guest institution you might have or want to change your academic programme, or even cancel your stay abroad. Here you will find all relevant information and documents. Moreover you have the chance to take part in a photo competition or participate in the "Cultural Learning" online phase of the accompanying seminar.
Course Changes
Erasmus+
Write down the changes under "Section to be completed during the mobility" in your learning agreement and have it confirmed by your host university in the "receiving institution" section. The changes must be submitted to your coordinator of FH JOANNEUM within one month after starting your studies at the host institution. The Learning Agreement has to be identical with the Transcript of Records from the receiving institution in order to get full credit for all courses finished at the host institution.
Other programmes (Joint Study, Freemover)
The courses you have actually completed must be filled in to the form where you proposed your study programme abroad. The head of your department has to review and confirm this form in order to give you credit for the workload you achieved abroad. In order to prove that you have completed the courses you will need the Transcript of Records which was issued by your host institution.
Extension of your stay
If you want to extend your study abroad stay, you need to apply for an extension at least one month before the original end". The head of your program at FH JOANNEUM and the host institution need to sign the extension application.
Cultural Learning - Accompanying Seminar
During your stay abroad and during the 2nd part of our Accompanying Seminar for your stay abroad, the accompanying "Cultural Learning", you will have to deal with 3 questions regarding Culture, Europe and Integration.
Cancellation
If you are not able to start your Erasmus+ stay abroad, you need to inform the Erasmus+ Office and the International Relations Office as well as your international coordinator straight away. Your stay abroad will then be cancelled. If you already received the first rate of your Erasmus+ scholarship, you need to pay it back.
If you want to end your study abroad earlier as planned, you need to inform the Erasmus+ Office as well as the responsible persons at FH JOANNEUM straight away.