Services
Accompanying Seminar for your stay abroad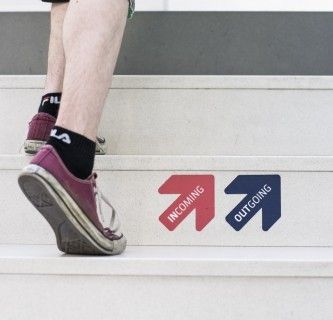 The seminar is designed to support students wishing to spend a semester working or studying in another country before, during and after their experience abroad. The seminar workshops are offered to students from all degree programmes who intend to work or study abroad in the following semester and have already been nominated. (Exception: MIG students are offered a relevant seminar by their degree programme).
The Study Abroad Seminar consists of 3 parts:
The preparatory workshop (part 1) prepares nominated outgoing students and interns for their stay abroad, both concerning administrative matters and cultural differences and expectations.
During their stay abroad, students participate in an accompanying "Cultural Learning" programme (part 2), where they are required to deal with specific topics (Europe, culture, integration) in order to develop an awareness of these issues.
The reflection workshop (part 3) involves a short presentation and exchange within the group.
The certificates of participation will be presented at the end of the workshop. The Study Abroad Seminar can be credited towards the Intercultural Skills Certificate (2 ECTS) if all three parts have been completed.
Tip:
Current dates will be posted to students or at events.
Structure
BEFORE stay abroad
Preparatory workshop (Saturday, all-day)
General administrative preparation
Intercultural communication
European/Global citizen
Q&A: Questions & Answers
DURING stay abroad
Accompanying "Cultural Learning" (Online)
Students are asked to deal with 3 questions on different issues. The International Office sends these questions by email.
Period: before, during and after stay abroad.
AFTER stay abroad
Presentation ("Reflection workshop") (Saturday, all-day)
Short presentation of stay abroad
Reflection and exchange within the group – "Cultural Learning" is discussed
"European/ Global Citizen" – What have I learned, what do I see differently now …
Presentation of certificates of participation