Services
Intercultural Skills Certificate Staff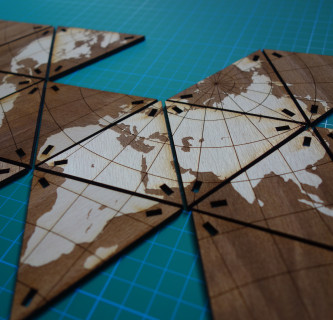 At FH JOANNEUM, not only students but also staff members are offered the opportunity to acquire intercultural skills. With the Intercultural Skills Certificate for Staff (ISC4Staff) you receive a certificate that proves your intercultural and foreign language skills and makes you fit for the intercultural challenges of an internationally oriented university.
Intercultural competence and intercultural knowledge are urgently needed in an increasingly international environment and support you in your work with diverse target groups. Intercultural competence means being able to move confidently in different environments, to think in an integrative way, and to feel confident even in the role of "being a stranger". It also includes good foreign language skills, good observation skills, and open-mindedness towards people from diverse cultural backgrounds.
See the ISC4Staff as an offer to actively participate in the internationalization of your own university, to expand your foreign language and intercultural skills, to get fit for dealing with interculturally tricky situations and to bring variety into your everyday work at FH JOANNEUM.
Who can acquire the ISC4Staff?
The offer is aimed at colleagues at FH JOANNEUM who are not employed in teaching.
Competence modules at a glance
The Intercultural Skills Certificate comprises of the following modules:
1. Erasmus Staff Training (STT):
Participate in a Staff Training in an Erasmus programm or partner country.
2. Intercultural Workshop:
This workshop is offered by the International Relations Office and can be taken during working hours.
3. Foreign language skills:
Two consecutive foreign language courses at CAMPUS LinguaNEUM, each of 30 teaching units, must be completed.
4. Tandem:
At least 8 meetings with an international colleague provide space for cultural, experiential and/or language exchange.
The following two variants of ISC4Staff are offered:
"ISC for Staff": This is the standard variant to aim for, in which all 4 competence modules are to be successfully completed.
"ISC for Staff light": Here, modules 2-4 have to be completed. Thus, colleagues can acquire the ISC4Staff, for whom an Erasmus staff mobility (Module 1) is not possible at the present time due to family, health or other serious reasons.
Competence modules in detail:
Competence Module 1: Erasmus Staff Training
An Erasmus Staff Training at a partner university of FH JOANNEUM or a university or company in an Erasmus country offers you excellent opportunities to deepen your professional knowledge as well as your intercultural and foreign language skills.
In order to share the knowledge you have gained with those around you, you will be invited to give a lecture in your department/work unit or across departments or work units after your return.
Required proof:
Notification of when the presentation took place and which target group was present, as well as submission of a written summary of your experience gained in the Erasmus Staff Training.
For more information on how you can participate in an Erasmus Staff Training, please click here.
Erasmus Staff Trainings which habe been completed within the last three years will also be credited for ISC4Staff.
Competence Module 2: Intercultural Workshop
For the crediting of this module the participation in an Intercultural Workshop of the International Relations Office in the extent of at least 12 teaching units is necessary (e.g. three half days with 4 teaching units each - either online or in presence). Participation of the workshop is counted as working hours.
The workshop includes topics such as intercultural awareness, learning strategies to deal with critical interaction situations with people from other cultural backgrounds, change of perspective, cultural dimensions, stereotypes and prejudices....
As proven by studies, intercultural workshops significantly support the intercultural added value of an international mobility and thus have a preparatory character for Erasmus staff mobilities.
Note:
Intercultural needs-oriented workshops for individual professional groups at FH JOANNEUM can be offered and also credited towards the certificate.
Competence Module 3: Foreign Language Competences
At a university with a growing proportion of international students and staff, foreign language skills are an indispensable additional qualification. In order to be able to apply for the ISC4Staff, it is necessary to complete two consecutive foreign language courses at CAMPUS LinguaNEUM, each comprising 30 teaching units (2SWS).
The costs for the language courses are met by the organisational unit.
More information about the courses and the course registration can be found here.
Foreign language workshops organized by CAMPUS LinguaNEUM for individual professional groups (e.g. English for study program secretaries) also count towards the ISC4Staff.
Required proof:
* Certificates of the language courses
Tip:
FH JOANNEUM offers a wide variety of language courses in German as a foreign language (DaF) for people whose mother tongue is not German. You'll find the current course programme here.
Competence Module 4: Tandem for Staff
"Tandem learning is a partnership-based, intercultural learning in which both partners benefit from the meetings to the same extent".
Analogous to the Tandem program for students, the Tandem4Staff is also intended to promote cultural, experience and language exchange among our employees. To this end, employees with an Austrian cultural background meet with colleagues of international origin. The language of communication for the tandem meetings is determined by the tandem partners themselves and can be German or any other language.
There are several options for you to choose from:
1. Tandem with physically present tandem partners:
a. Your tandem partner is an international employee of FH JOANNEUM who is found for you by the International Office or whom you find yourself.
b. Your tandem partner will be found for you externally by the International Office with the help of partner organisations.
The exchange takes place via real, physical meetings. Online meetings are also possible to a certain extend.
2. Online tandem with colleagues from partner universities:
The International Relations Office will find a colleague from a partner university for you to become your tandem partner. The exchange between you and your partner will be purely virtual and may later lead to an Erasmus staff mobility if this suits both parties. A guideline for possible topics to be discussed together will be provided by the International Office. Partners have to meet at least eight times. A short intercultural learning log is to be filled in together after each meeting.
More information on the Tandem4Staff program can also be found in our "Tandem for Staff" fact sheet below.
In order to get the ISC4Staff all competence modules have to be finished within 3 years.
Participation in the ISC4Staff has to be clarified with the superior in advance.
If you are interested in the ISC4Staff, please contact the International Relations Office at international@fh-joanneum.at.