Research
Automated Test Lab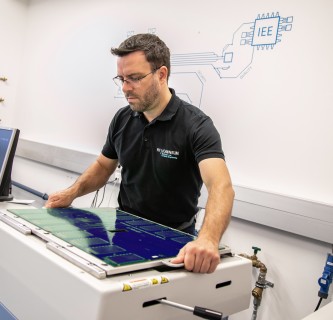 The systematic testing of complex intelligent systems is one of the key areas of education, research and development at the FH JOANNEUM Institute of Electronic Engineering. The Automated Test Lab offers testing opportunities for both internal purposes and external stakeholders. The range of testing extends from PCB tests to in-circuit functional tests through to R&D tests of integrated circuits and chips.
The Automated Test Lab, or ATE Lab for short, was originally designed and equipped for the Master's degree programme in System Test Engineering. The laboratory focuses in particular on chip testing and features two Advantest and Teradyne chip testers. External companies are also invited to use the lab for R&D measurements and testing, either independently or with the support of our testing experts.
Equipment
Advantest 93k chip tester
V93k ATH chip tester
Engineering cart
System clock unit with 8 utility lines
Calibration robot
Interface cards:

Pin Scale 1600A digital card
DC Scale DPS128-HC/HV, 64 high current and 64 high voltage channels
DC Scale AVI64
SmarTest 7 & 8
Teradyne J750Ex-HD chip tester
8 channel card HSD800
Power conditioner
Engineering cart
IG-XL V3.60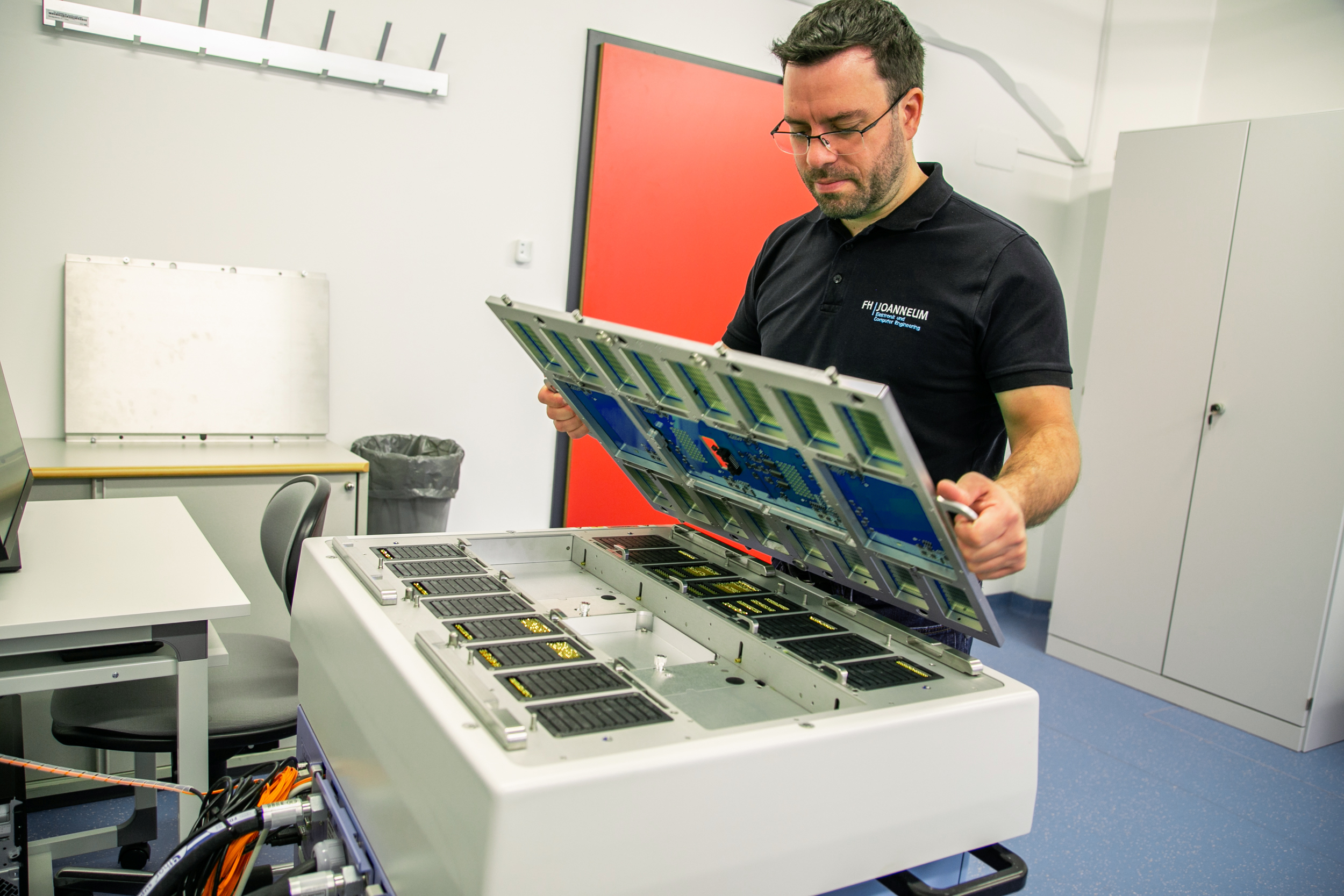 In addition to an air-conditioning and a cooling water system, the lab also features a 63A power connection and three compressed air lines with a minimum flow rate of 12.5 litres per minute at 8 bar. The entire lab is equipped with an ESD-compatible industrial quality floor.
Tip:
Our lab manager will be happy to answer any questions you may have and provide you with further specification details.