Master's thesis | Media Design
Branding in the digital age
How to achieve a future–oriented brand presence?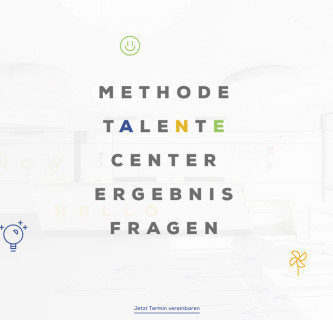 The majority of first encounters with a brand take place via its digital presence on the web. For this reason it is important to integrate a digital-first mentality into the philosophy of the company. In light of this, branding in the digital age means being flexible, reacting to new interfaces to the public, and recognizing and exploiting opportunities which arise.
The documentation of the work performed on a WKO project, the Talentcenter website, shows how a branding process develops in practice, and what lessons can be learned from it.