Master's Thesis | Communication Design
Drop it.
Contemporary digital book design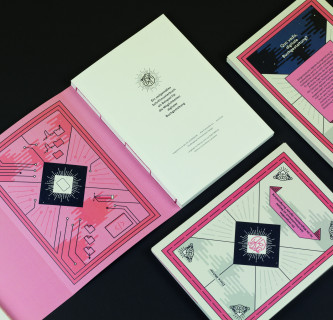 Contemporary digital book design is still evolving, and is often not satisfactory when it comes to visually challenging publications. There are even book designers who completely deny the existence of digital book aesthetics. In many digital publications the possibilities of the screen medium are not fully exploited, and the eBook is often no more than a copy of its printed version. Even if a sober content style makes complete sense for certain forms of texts, the experimental design of an eBook can and should be actively promoted.
Drop it was conceptualized in order to investigate the potential of digital book design. As a digital typeface sample book, Drop it constitutes the new interpretation of a specimen book — a classic printed product with a long tradition. This new edition makes use of the option of movement through typographic animation in order to exploit the advantages of the digital medium. The development of this workpiece demonstrated that digital book design offers enormous potential. In the future the boundaries between screen and print design will continue to become increasingly blurry.