Mastes's thesis | Exhibition Design
Granted, a good exhibition!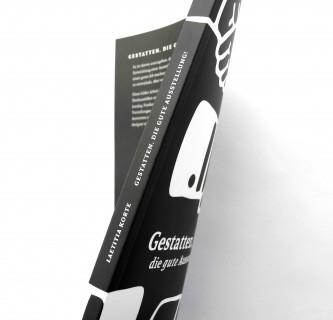 It is safe to assume that everyone who is involved with designing exhibitions would argue that he/she wants to do a good job: to develop a good exhibition. But what is a good exhibition?
This master's thesis represents the last milestone before the author steps out into the working world. This paper is based on her wish to finish the master's program with a sharpened vision and the 'profile' of an exhibition designer. The theoretical knowledge of difficulties and obstacles, as well as visions and possibilities during
the development of an exhibition are summarized, for which purpose a self-designed exhibition is examined. Subsequently, an analysis of the question 'What makes a good exhibition?' is conducted.