Projekt
Human Cities_Challenging the City Scale
2014–2018
Human Cities_Challenging the City Scale is a project co-funded by the European Union's Creative Europe Programme involving partners from eleven European cities.
Between 2014 and 2018 experiments were conducted investigating ways in which people could reinvent and share in shaping their city. As an applied research project, Human Cities analysed, tested and implemented participatory processes aimed at helping city-dwellers explore various aspects of their city.
Rapidly growing cities and a world which is changing in dramatic fashion are making it necessary for us to adjust to a paradigm shift. The traditional European city with a centre and outskirts is gradually disappearing. It is being replaced by a world of networks, links and multipolarities. But how do we create a city which can accommodate these new realities of life? We believe that the key to successful cities lies in their human values, in shared creativity and design experiments.
Work on this project led to a lively exchange between the various partners, creating a network of city stakeholders all pursuing the same goals and visions. They advocate new forms of urban practice, designed by residents, researchers and designers.
To obtain answers to these challenges and share them with creatives, city planners and activists, the partners in this programme have developed a range of formats:
a state of the art collection with 85 best practice projects
nine co-creation events
experiments in ten cities
prototypes, tested by the general public and residents
nine exhibitions within the major European design events
two publications
ten workshops
ten international conferences
five master classes
an interactive digital exhibition catalogue The Human Cities website, the creation of a Human Citizens community and links to international networks and to UNESCO Creative Cities make it possible to reach a global audience.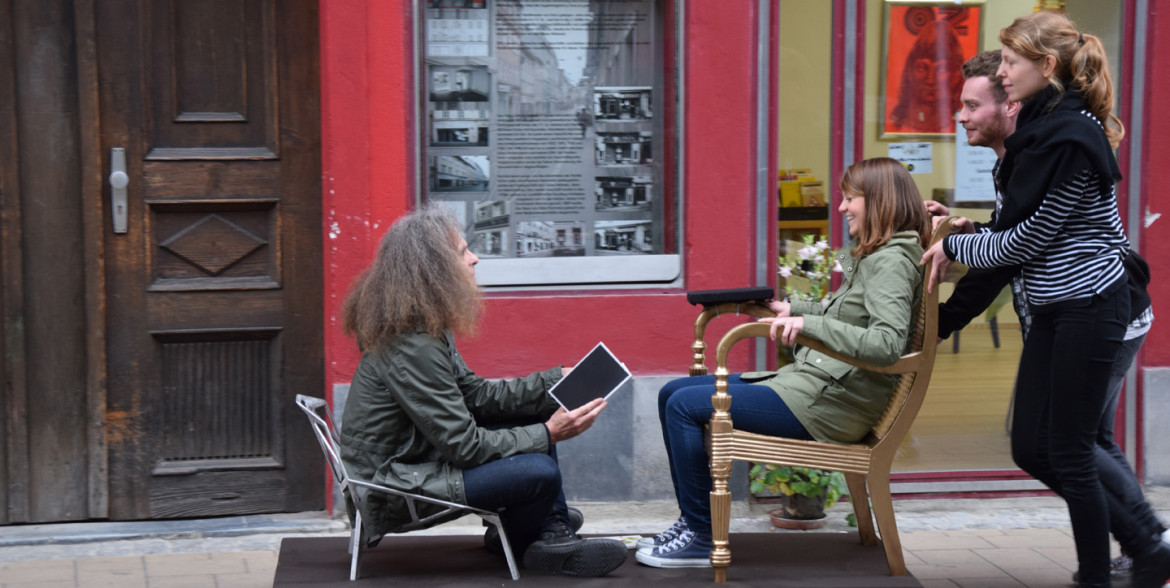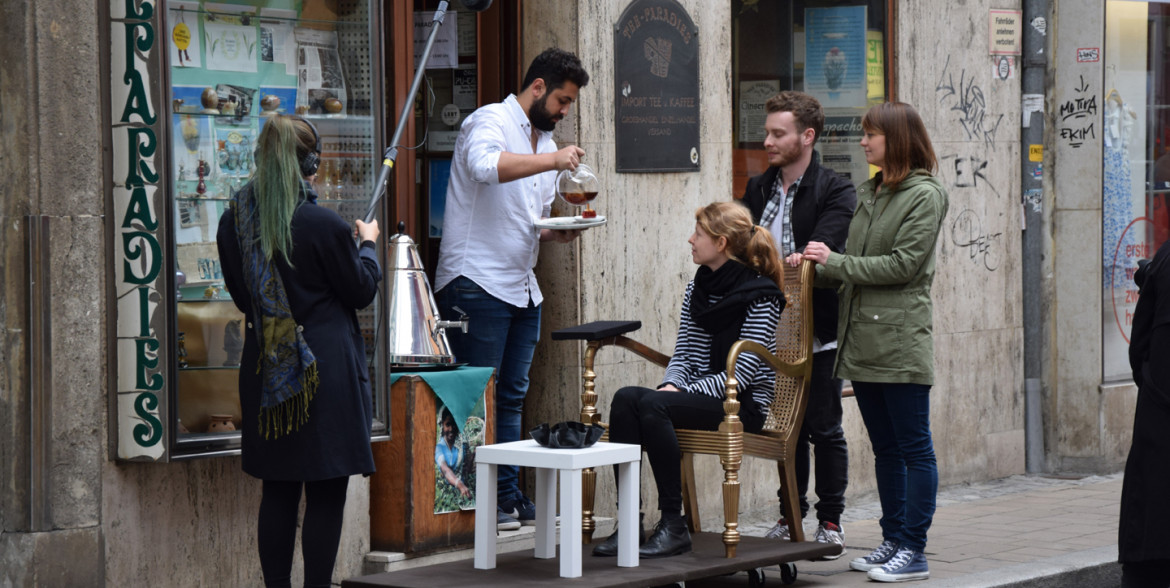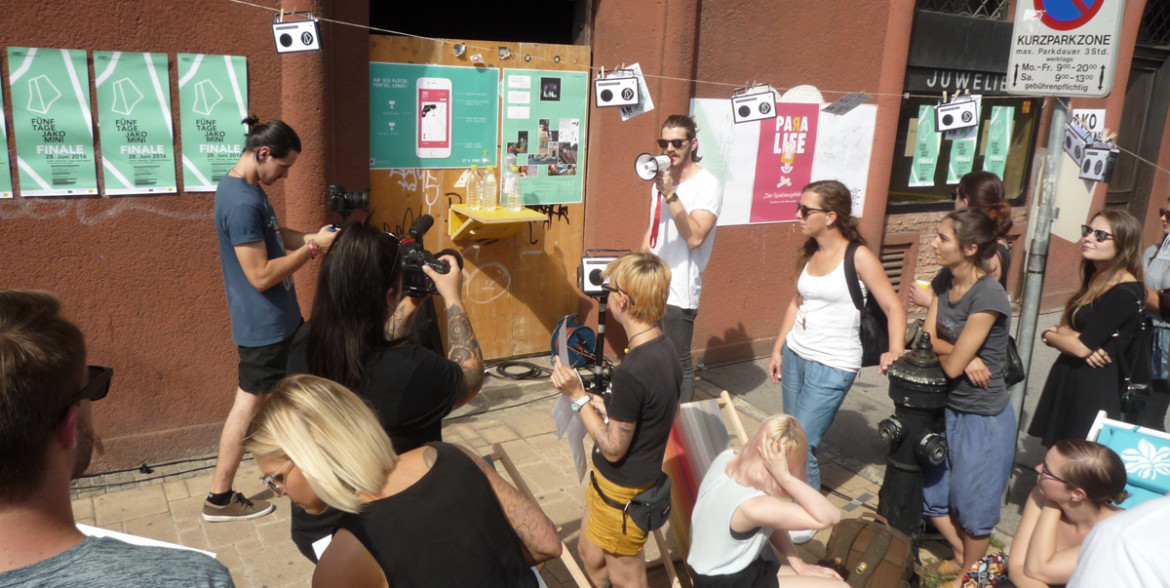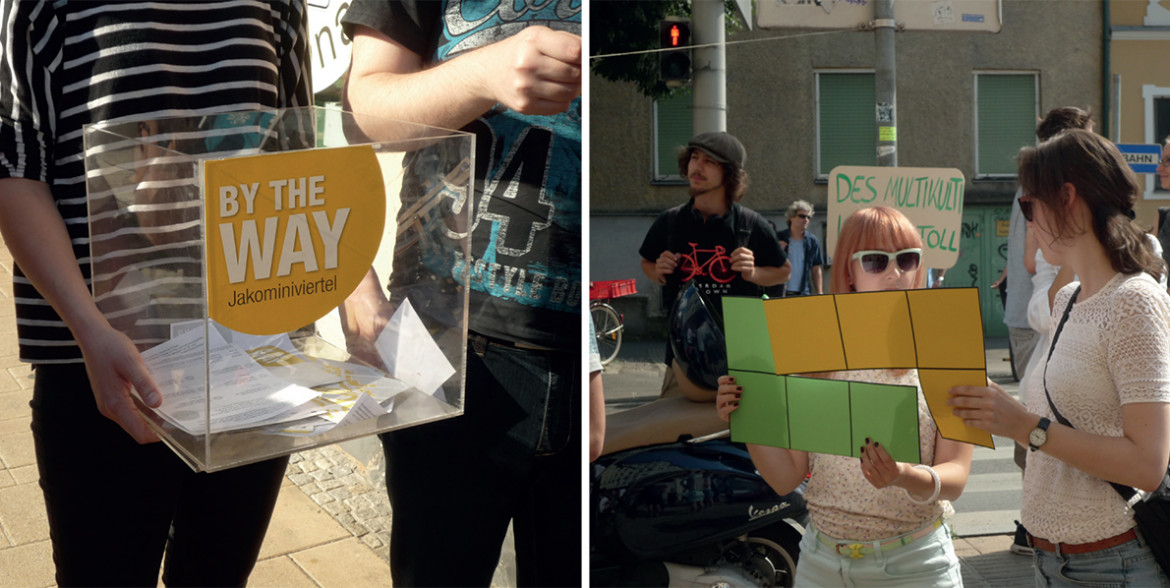 The partner cities
Cité du design, Saint-Etienne (France)
Design Department, Politecnico di Milano, Milano (Italy)
Urban Planning Institute of The Republic of Slovenia (Uirs), Ljubljana (Slovenia)
Clear Village, London (UK)
The Castle Cieszyn Design Centre (Zamek Cieszyn), Cieszyn (Poland)
Association Design Week Belgrade (Bdw), Belgrade (Serbia)
Pro Materia, Brussels (Belgium)
Culture Lab, Brussels (Belgium)
Group X from Aalto University, Helsinki (Finland)
Association of the Estonian designers, Tallinn (Estonia)
Bilbao-Bizkaia, Design & Creativity Council (BEAZ), Bilbao (Spain)
Institute of Design & Communication (idk), Graz (Austria)
SHAPING HUMAN CITIES – the exhibition
Urban experiments from eleven European cities, designed and conducted by designers, action groups, activists, students and city-dwellers are up for discussion. The feasibility and challenges of the creative process are explored in an interactive exhibition.
Why do we feel comfortable or ill-at-ease in a city? What makes it liveable? Do we have the freedom to shape our city? What makes a city our city?
From 5 May to 24 June 2018 the exhibition SHAPING HUMAN CITIES, created by students on the Exhibition Design course at FH JOANNEUM, presents urban experiments conducted within the Human Cities project.
Read more about the exhibition
Publication
HUMAN CITIES / CHALLENGING THE CITY SCALE 2014-2018 / INVESTIGATION
Cité du Design Saint-Etienne: Isabelle Daëron, Floriane Piat & Eléa Teillier;
Design Department, Politecnico di Milano: Davide Fassi & Laura Galluzzo;
Urban Planning Institute of the Republic of Slovenia, Ljubljana: Matej Nikšič, Nina Goršič & Biba Tominc.
Graphical layout: Audrey Templier
Language: English
Copyright © Cité du Design, 2018
ISBN: 978-2-912808-79-0. Format: 215 × 260 mm - 240 p
Available free of charge within the European Union's Creative Europe Programme 2014 – 2018. A digital version will be available on the project website www.humancities.eu (Case Studies) and the website http://www.citedudesign.com (Publication) from 4 May 2018.