The manufacturing industry is currently undergoing a digital revolution we call Industry 4.0, or smart production. The Industry 4.0 focus at the Institute of Industrial Management prepares students for the industry of the future which will increasingly rely on interactive environments.
Big Data, cloud solutions, mobile computing and the Internet of Things (IoT), together with rapid advances in automation and the concept of lean production, are the foundations of the so-called fourth industrial (r)evolution. Tomorrow's production facilities are effectively communication factories in which cyber-physical systems (CPS), radio frequency identification (RFID), embedded systems, sensors, actuators, mobile end devices and production equipment are all interconnected, exchanging data both on and off the factory floor. For example, components with integrated RFID tags independently recognise the best time to initiate production, based on the order data; and once production is complete they go on to instruct logistics to commence the delivery process.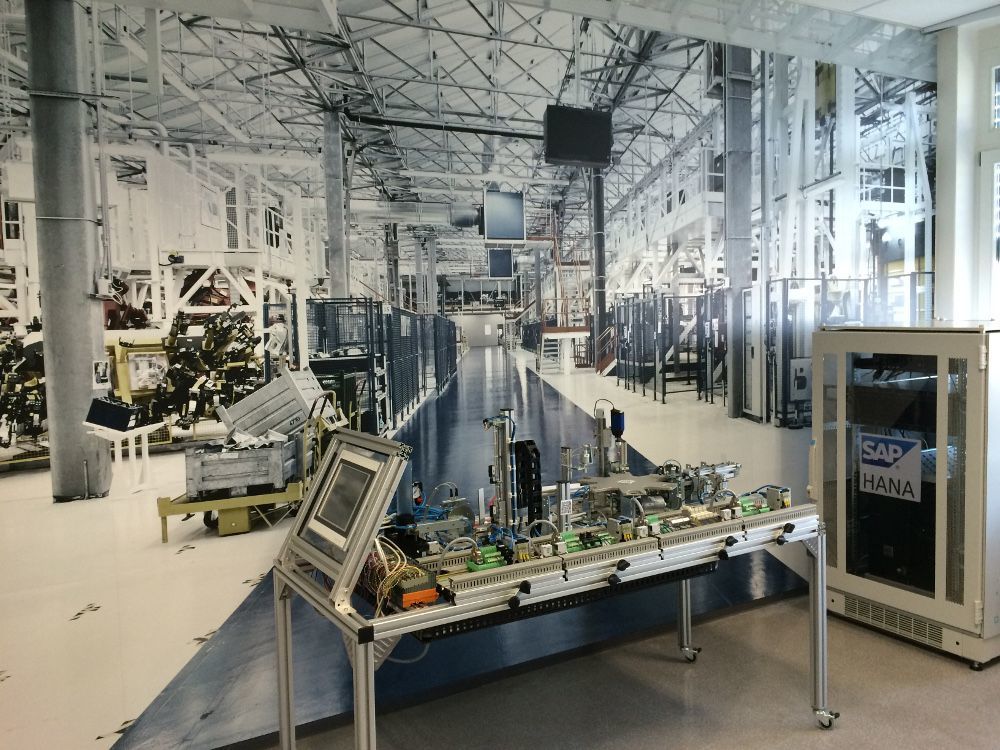 Training and research
Anyone wishing to succeed in tomorrow's industrial world will need to develop the skills demanded by this fully-automated environment. They include networked thinking, seamless communication with machines, flexibility, and understanding the consequences of one's own actions. In the Industry 4.0 laboratory at the Institute of Industrial Management students can prepare for this future in a realistic scenario setting.
At the heart of the laboratory is a production facility designed for teaching and learning and for testing future production techniques and methods. It involves the use of Festo MPS® stations (modular production systems), and a modular factory system (MFS). This environment enables students to run through the entire production process in practice, from order placement through to production and subsequent delivery. The process chain is supplemented at the information level which ranges from enterprise resource planning systems through to the shop floor and back.
Another important part of the Industry 4.0 focus is research on vertical IT integration (ERP/MES/automation). At six-monthly Industry 4.0 roundtables, co-organised by the Institute of Industrial Management, managers and engineers from innovative companies report on current developments in the field of smart factories.