Master's thesis | Communication Design
Klartext | Designer vs. customer
User Interface Design using the example of a digital communication tool.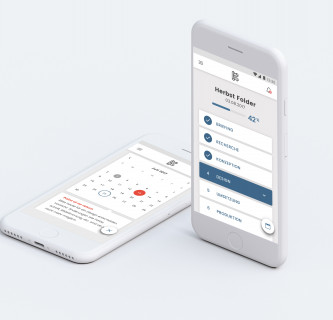 Designer vs. customer — probably the oldest duel in modern business. For ages there has been a certain tension between creative people and their clients. Two worlds collide here, and conflicts and misunderstand- ings often arise due to differences in know-how and areas of expertise, as well as a lack of communication.
For this reason the application Klartext was conceived during the course of this master's thesis. This application is intended to facilitate a designer's day‒to‒day work, improve the customer-designer relationship, and exploit the full potential of a collaborative effort. Because one thing is certain: without each other it will not work.