Master's Thesis | Exhibition Design
Let there be light
A study on digital artistic light installations.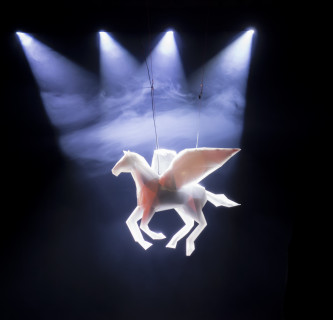 How is light used as a resource in contemporary artistic installations? Digitalization represents a major change in the field of electronics and, of course, in the world of art and design.
Progress has also brought new and very powerful tools to artists and designers, allowing possibilities for expression and interaction that were unthinkable just a few years ago. Those technical solutions during the execution of projects — whether by a craftsman or an architectural firm — are the focus of this thesis: How is it possible to create lighting installations with the help of hardware and software?