Master's Thesis | Media Design
Oddly satisfying video loops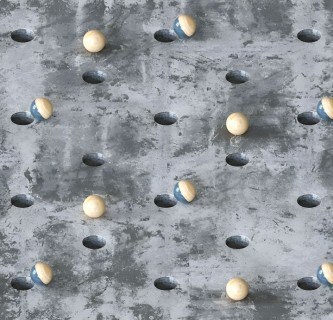 Every now and then a new Trend emerges on social media. One consists of consuming short videos with unusual simple Content: surfaces getting cleaned, sand getting shaped or a machine that repeats one simple task with perfection. People describe the feeling they get by looking at those situations as oddly satisfying.
The thesis answers the question what exactly describes as an oddly satisfying video and follows the trend back to its beginning. Also, a possible connection to ASMR videos will be investigated. Which are videos with immersive sound design that generate positive feelings and a tingling sensation spreading from the back of the neck to the whole body.
Subsequently, the paper is devoted to the practical work which uses the acquired knowledge to produce a 3D animation, which should trigger this oddly satisfying feeling in its viewers. A special focus lies on the path from the idea to the finished Animation and should function as an example for creating such a video.