Master's Thesis | Communication Design
Quiet is the new loud.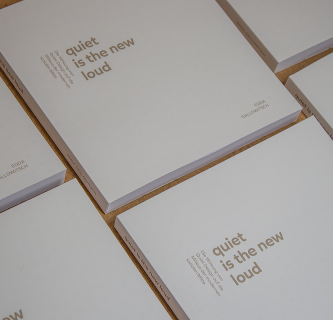 Design is omnipresent. Wherever you look, messages are conveyed and brands or products are advertised. While some content can be perceived clearly at first glance, others first have to be analyzed and extracted due to an excess of stimuli. In these cases, we talk about screaming, loud designs that attract the attention of the recipient, but are often difficult to interpret.
As a counterreaction to the overloaded and loud design of the 1990s, the popularity of minimalism as the ultimate tool for information reduction in advertising and corporate design has increased significantly over the past thirty years. Since minimalism is not synonymous with restrained design, a new field opens up here: that of quiet design. The present thesis deals with the eponymous criteria of this design discipline and describes the effect they have on the target group of the middle class on the basis of an exploratory qualitative study.