Bachelor's thesis
Underrated and ignored
Film credits - an insight into the history.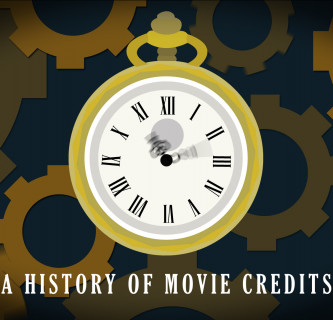 The birth of films dates back to the year 1896. What was then merely recordings of reality, is today one of the most important areas of the culture and entertainment industry. In order to further develop the film medium, over time movie makers have come up with the most creative ideas, both in stylistic and technical terms. Soon after the introduction of movie intros, there followed at the end a list of the actors, the music, and later the names of the co‒workers involved in the film. The movie credit was born.
This thesis looks at the topic of film intros and credits, for which purpose specially chosen films were studied. This process focused primarily on different stylistic strategies. The re- sulting animation video in the practical part of the thesis provides a brief look at the different amusing ways in which some films try to attract attention to their credits.