Project
URBAN ART FESTIVAL 2021
A cooperation project of the FH JOANNEUM Institute of Design & Communication and STUWO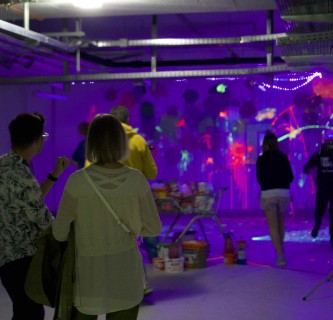 The dormitory manager Christa Lorenz of STUWO had the idea to transform the building of StudentCity Graz into a "work of art". The results are numerous artworks and installations inside and outside the StudentCity as well as in the underground parking garage.
This year's motto of the Urban Art Festival Styria was "co.existence". This resulted in some amazing projects by our master's students that addressed this theme in a unique way.
The interdisciplinary teams of sound, media, interaction and communication designers presented the results of the Urban Media Lab workshops led by Illya Pavlov and Nick Acorne during the festival.
Interactive Murals
PROJECT 01
The installation was meant to inspire people to explore the unknown. We often perceive the unknown as distant or reserved, but if we explore further and look closer, we can see the true character and hidden beauty within.
@sabinemprobst
@realdrogi
@julianrevenga
@karo_meierhofer
@no.silk
@clippedmedia
@issyrey
@christofg
@christophstuhlpfarrer
@julianschwazer
@theartlone
@kathberina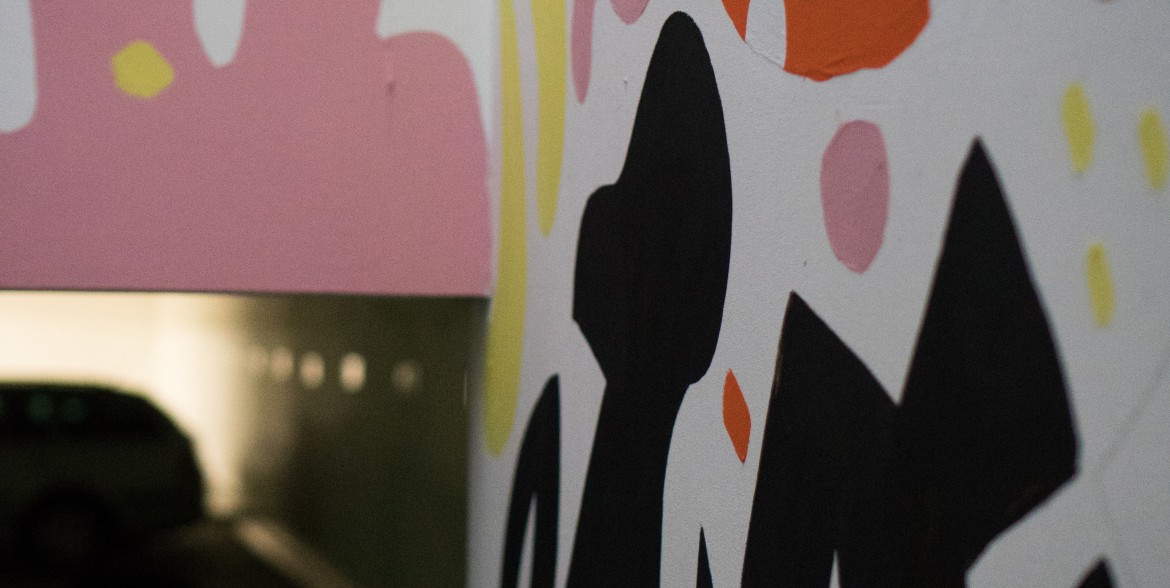 PROJECT 02
In the project BALLOONS everyone became an artist and could throw balloons filled with paint onto the wall. The shape of the splashes and the color were a surprise - the UV light made the splashes glow in the dark garage. A sensor activated another light and made you see the colors on the wall in a different way. BALLOONS was an interactive project that encouraged people to release their energy in a colorful way.
@nicosaavedra23
@carriest_one
@kiwi.katrin
@urbanartfestivalstyria
@lotsaa_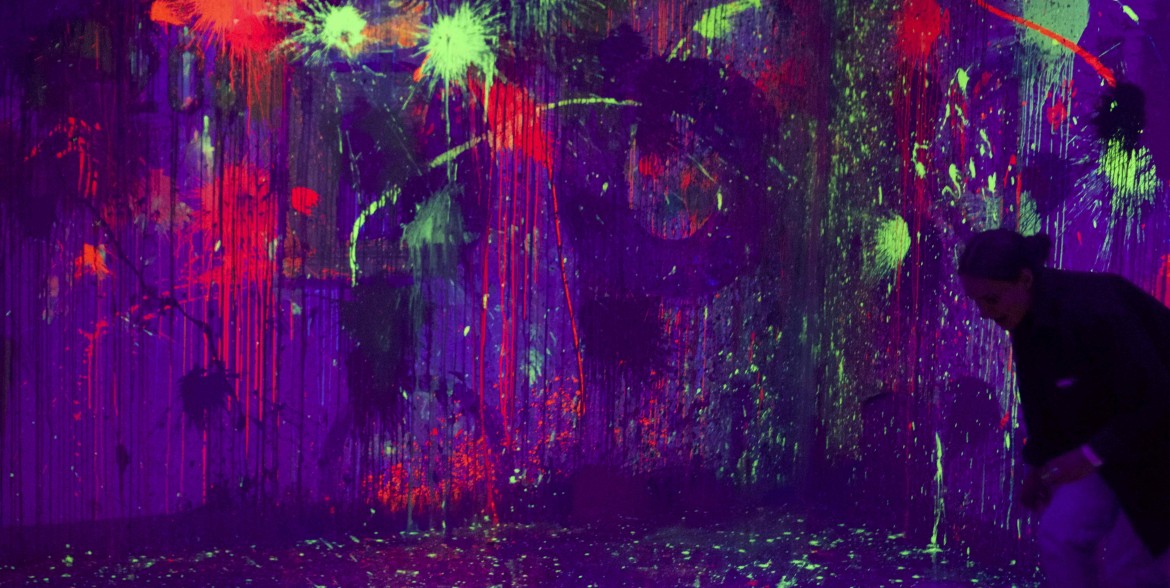 PROJECT 03
With our installation, we want to encourage people to think about the coexistence of the sexes and to portray how completely different certain experiences can be for women and men. We also wanted to give men and women a voice and give them the opportunity to share their experiences with us. Often, we can only speak from our own experiences and perceptions. That's why we created an experience to help understand and illustrate how differently men and women can feel in certain situations.
@leasu_lin
@tobibettke
@hitekki
@valentinariedisser
@moseralexander
@lena.geiregger
@sorko_viki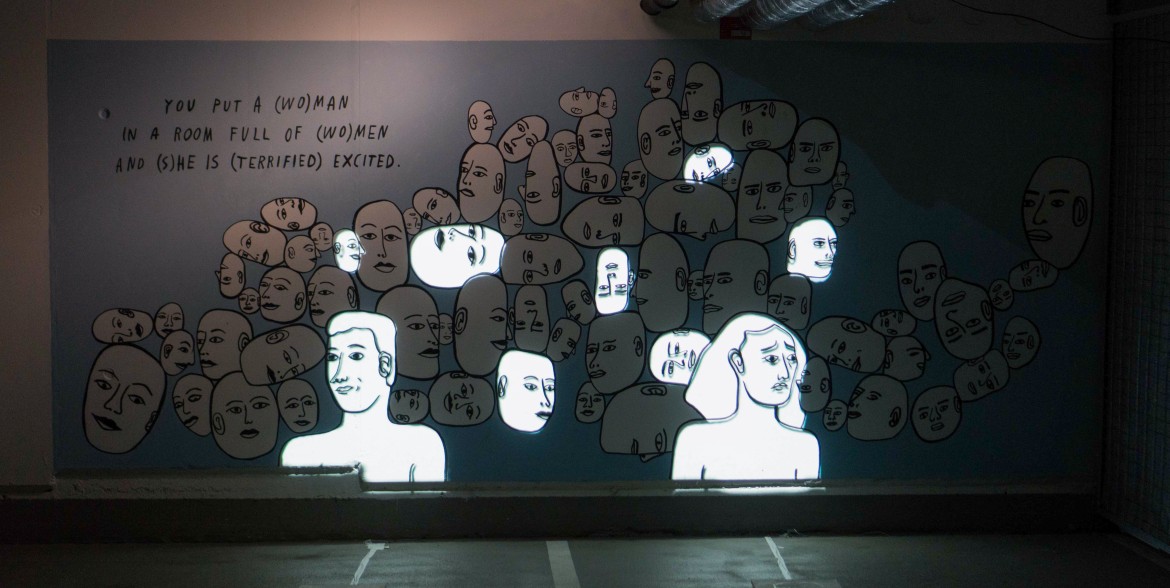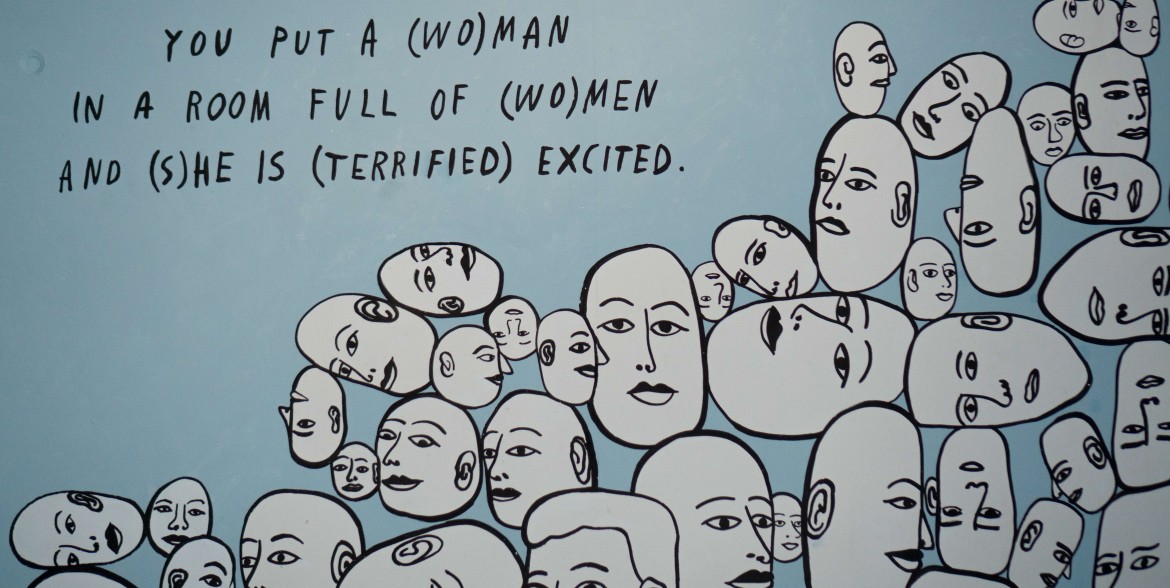 PROJECT 04
Immersion in the state of being and its meanings. By entering the multidimensional mural, different aspects of existence could be experienced. Interactive light and sound installations emphasized the diversity of coexistence and invited people to enter the installation.
@leonora_bu
@mrieknz
@guneyguner
@janina_sh
@ithinkitwastina
@evajfruit
@helgolin
@viktoria_rest
@adamsjan_com
@johnnykoeble
@tiyrisguitar
@ _ yasi_e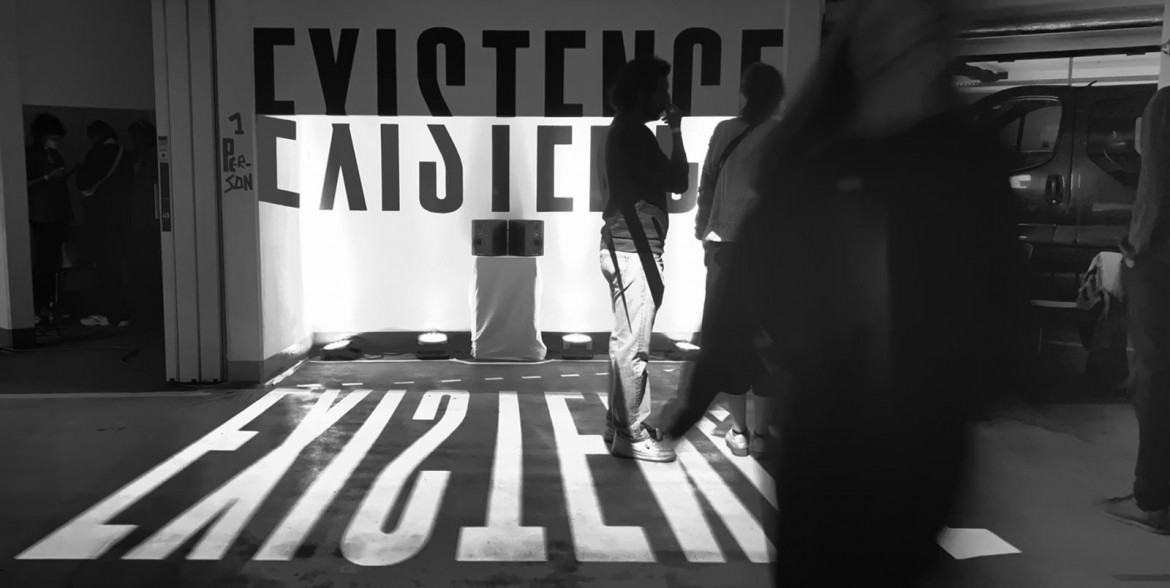 PROJECT 05
"Nature + Humans = Coexistence" - This interactive mural acted as a window into different realities. Through the use of a color sensor and different colored cards, viewers could choose which environment they wanted to experience: a world dominated by humans, a world dominated by nature, or the harmony between the two."
Theresa Dachauer @eselcorn
Corinna Kacirek @corinnakacirek
Theresa Kardel @the.kar_
Florian Schmidt @flowonmotion
Isabel Witting @isiwit1
Sonja Zechner sonja.zechner
Armagan Zhand @armazh.art
Johannes Lechner j_lec.artstation.com