Bachelor's thesis
Wild Wide West
An interactive road trip through America.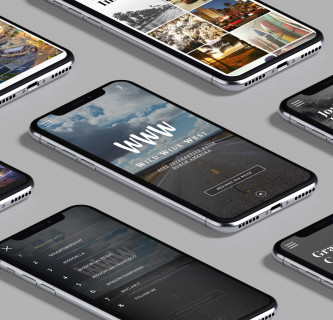 In recent years the internet has rapidly developed into a medium in which users have progressed from pure consumers to producers of content. Visual content has become more important than ever, for which reason brands and people are constantly searching for new communication possibilities. In self‒established weblogs, users have the opportunity to post texts, pictures, links and videos on various topics online, thereby making them accessible to others.
In this bachelor's thesis, general insights into the blogosphere are given, diverse narrative methods are discussed, and new technical possibilities are explained. The successful marketing of a website plays an essential role in this process. This thesis focuses on the creation of the author's own blog post on the topic of travel, which demonstrates the optimization and preparation of content in a modern, up‒to‒date design, and clearly stands out from the competition.