FH JOANNEUM
University of applied sciences or university
Which route is right for you?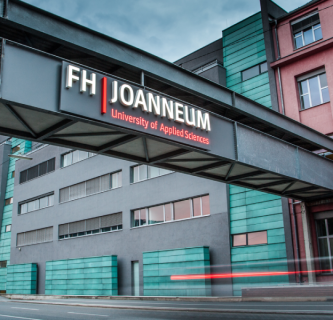 What exactly are universities of applied sciences and what is so special about them? Is a university or a university of applied sciences (FH) the right thing for me? We have the answers to these questions and help you find the right path for the future.
The first universities of applied sciences in Austria were established in the 1990s. A degree from a university of applied sciences is equivalent to a degree from a university but universities of applied sciences offer scientifically-founded and practically-focused higher education.
Anyone who has completed a Bachelor's degree at a university of applied sciences is entitled to undertake a Master's degree at a university of applied sciences or a university – and vice versa. The successful completion of a Master's degree allows graduates to pursue an academic career at a university: Master's graduates from universities of applied sciences also meet the admission requirements for doctoral studies in a relevant subject.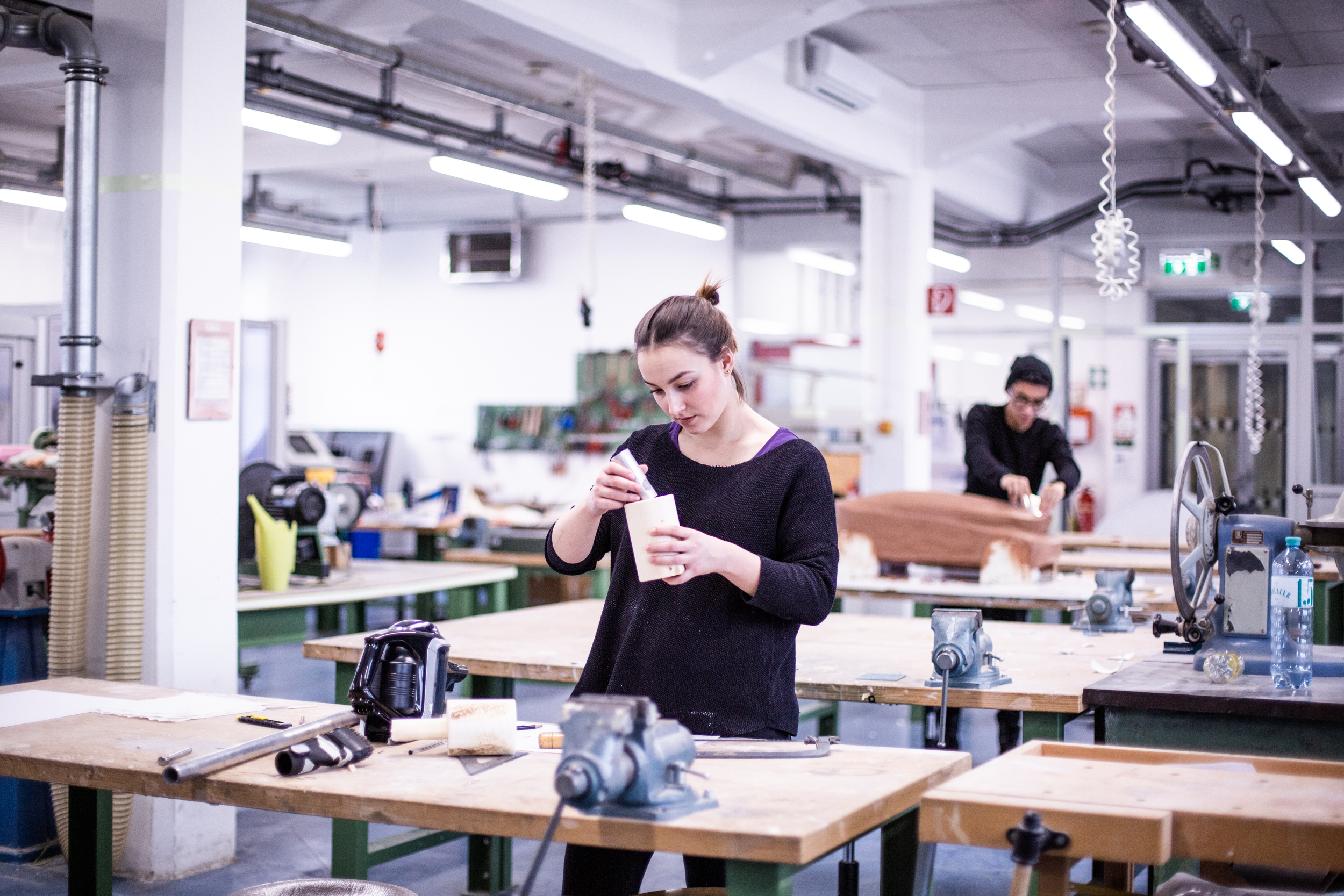 At universities of applied sciences, the knowledge acquired is immediately applied in practical settings.
#1 Theory and practice
Thanks to an approach of practical relevance and vocational focus, students begin to learn from day one how to apply their knowledge in a professional setting. The lecturers are experts in their field and share skills from the practical environment with the students.
A range of projects and the internship provides students with the opportunity to network and establish important contacts with companies for their future career. They can also combine work and study: FH JOANNEUM offers several forms of study: full-time, part-time, work-friendly or co-operative.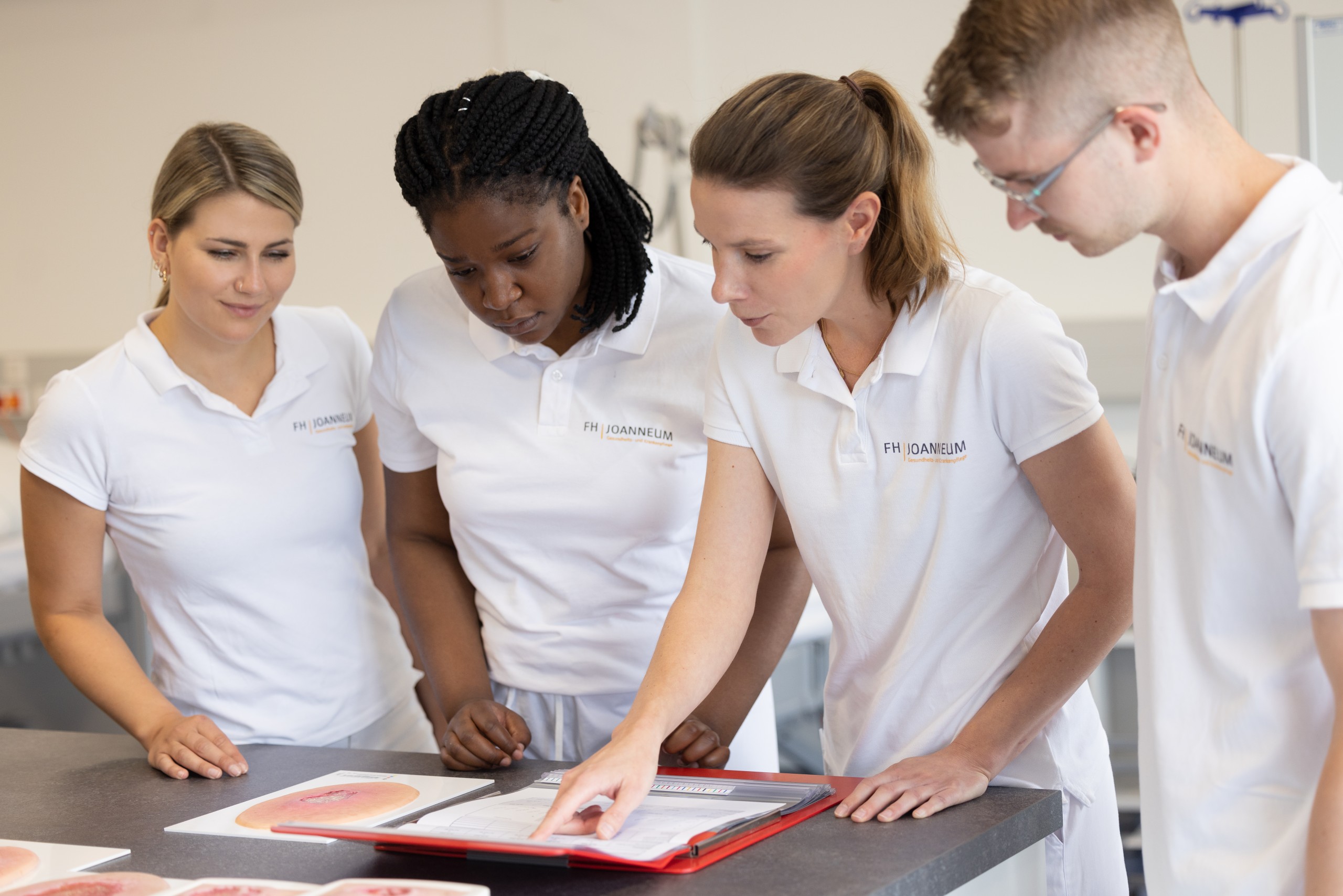 Real-world scenarios from the world of work are simulated in the laboratories and practice rooms.
#2 Fixed duration of study
The curriculum is stipulated by the university of applied sciences and is very well organised: an in-person attendance rate of min. 80% is required at lectures, exercises and seminars. In this way, students can complete their studies within the minimum study period.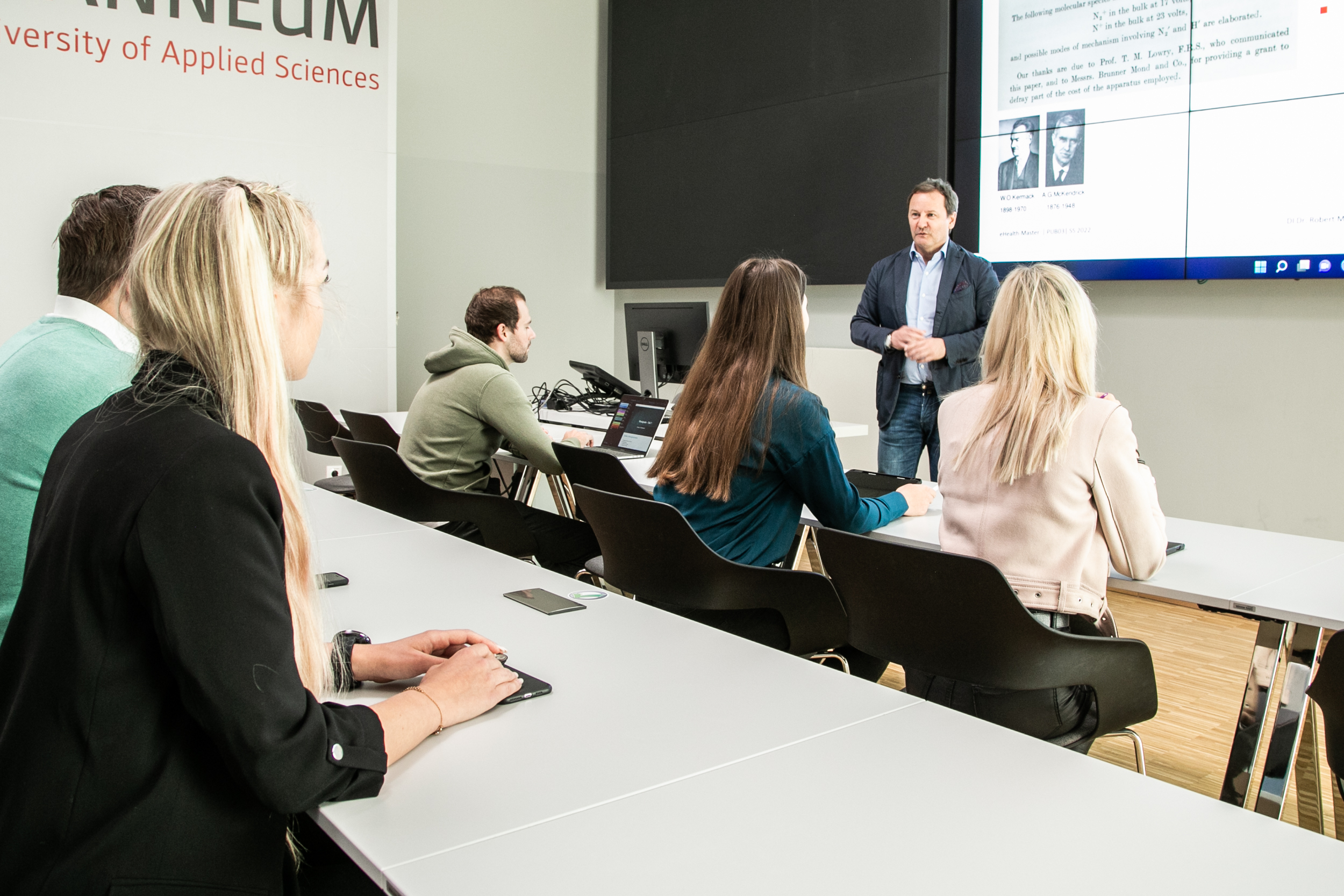 The course is well-structured with a fixed duration of study.
#3 Studying together
Thanks to the limited number of study places, contact between students and lecturers is more personal at universities of applied sciences and a fixed place is guaranteed for students in all exercises, seminars and laboratories. It is normally the case that all students in a year group attend classes together – solidarity and team spirit play a key role. In the event of any questions or issues, the lecturers and the degree programme staff are on hand to help. FH JOANNEUM is also committed to equal opportunities: diversity and equality are a priority here.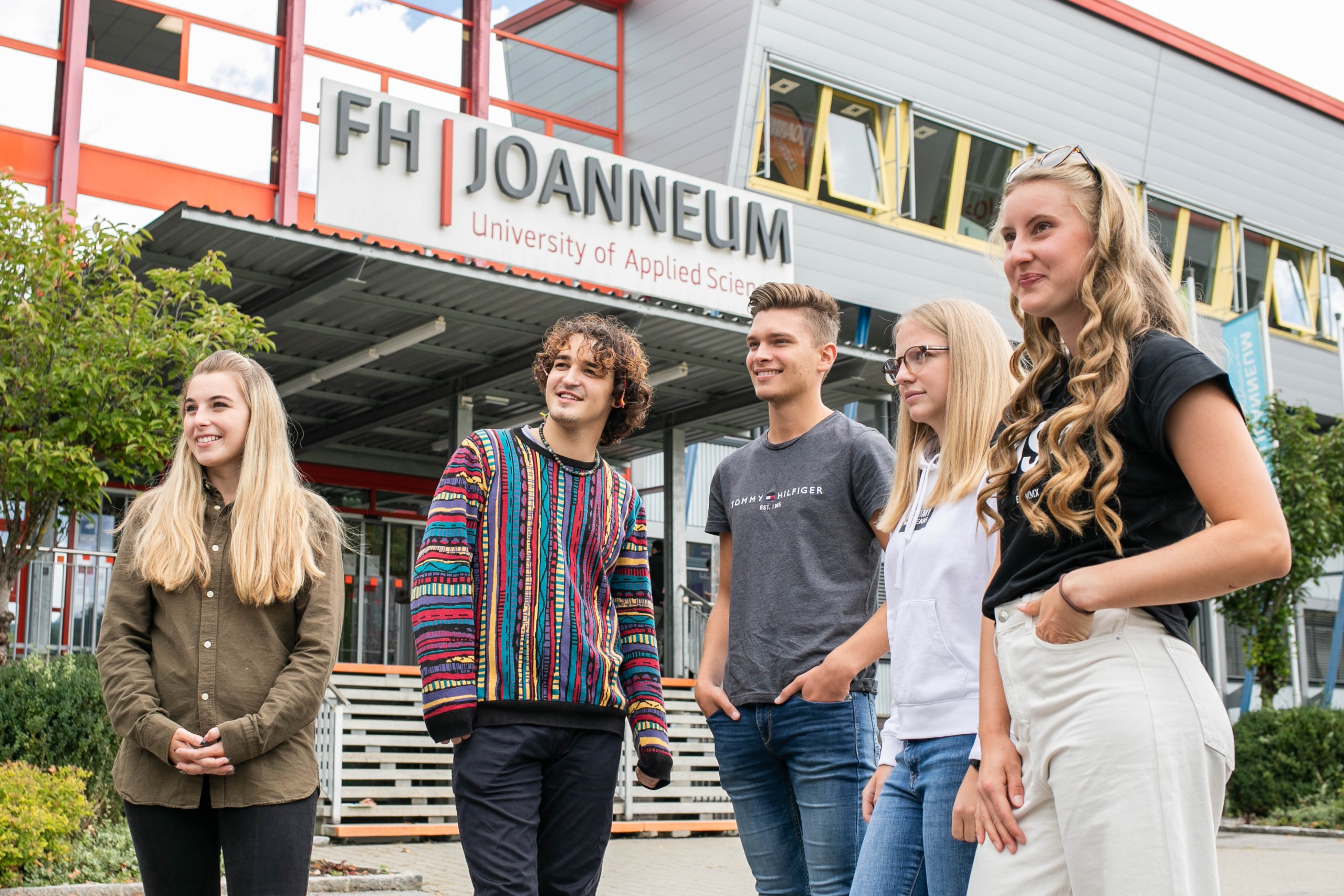 A sense of community is a key priority at FH JOANNEUM.
#4 Cross-curricular and interdisciplinary
All Bachelor's and Master's courses at FH JOANNEUM place great emphasis on social skills in addition to methodology and specialist expertise: English, intercultural skills, project management and communication are all integral parts of the course. Work also takes place in a cross-curricular and interdisciplinary manner, one example of which is the successful Formula Student Team Joanneum Racing Graz.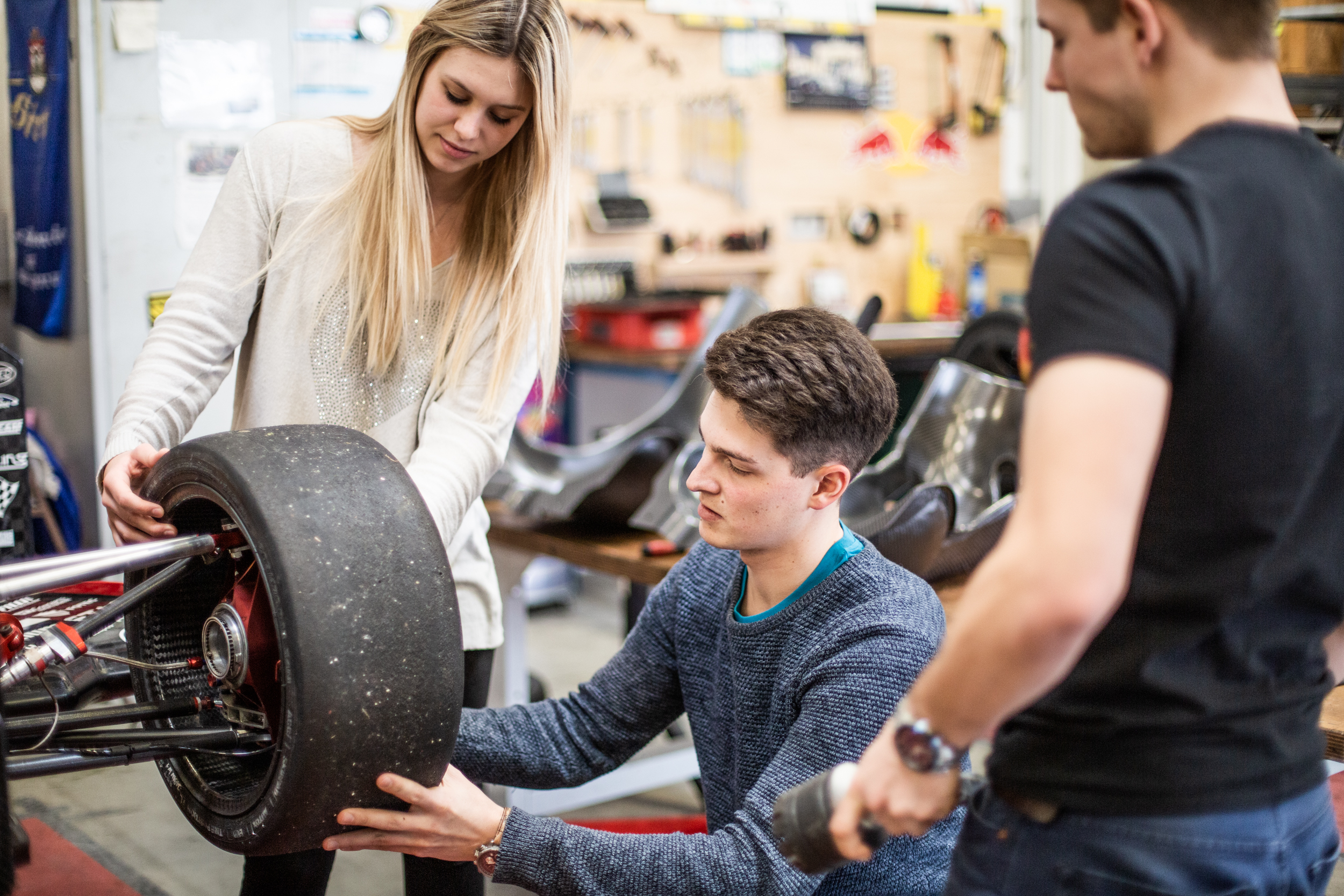 The students gather lots of practical experience during the degree programme.
#5 Think global
FH JOANNEUM trains its students not just for Austria but for the international market. Internationalisation is an important component and FH JOANNEUM maintains intensive relationships with over 300 partner universities.
Each year, some 300 students spend a semester abroad and at the same time, we also welcome students from all over the world. Student exchanges are promoted through various programmes such as ERASMUS and our International Relations team.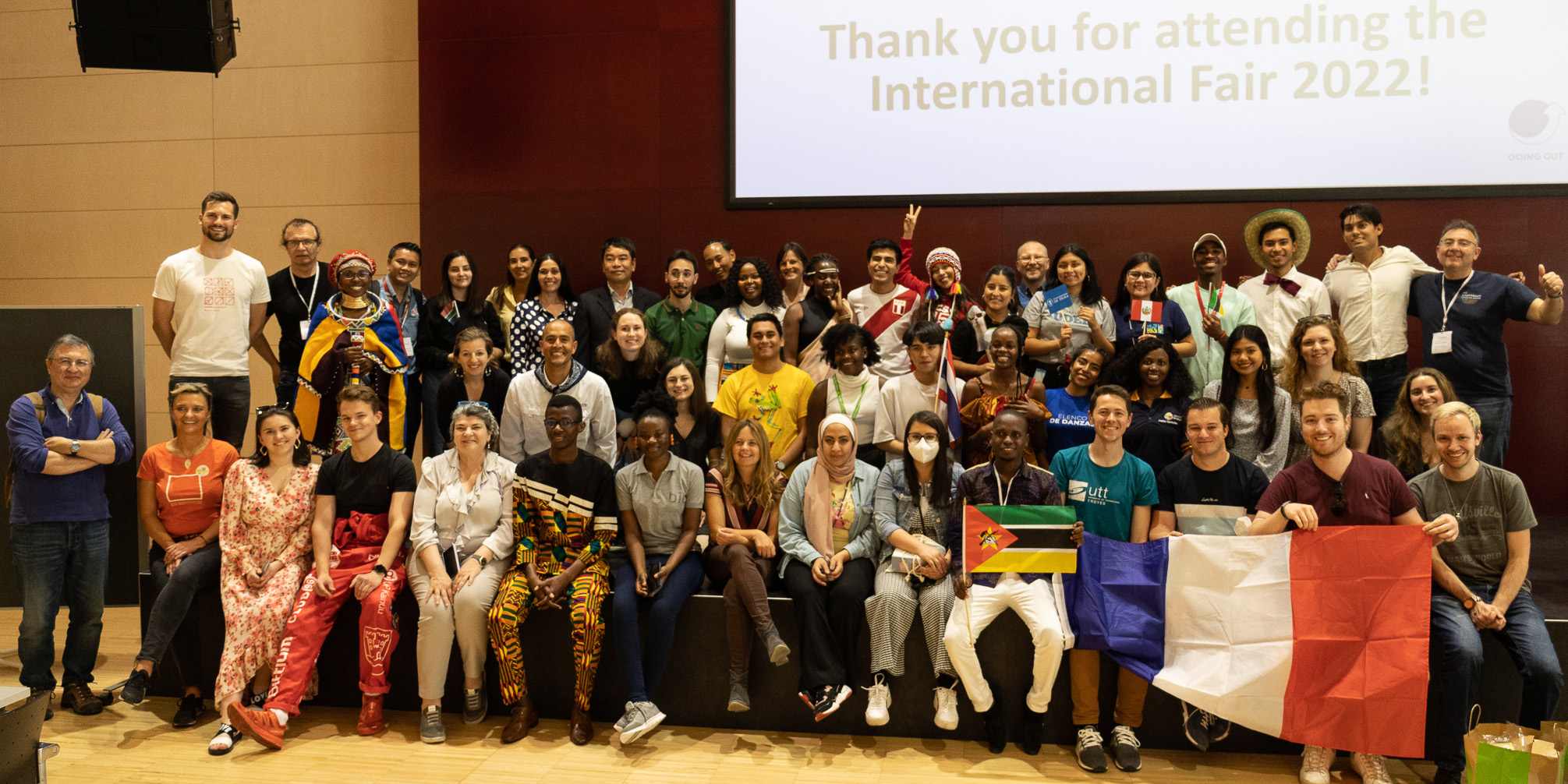 We network at a global and international level.
#6 Promising job opportunities
The search for a job begins already during the course and especially after graduation. Degree programmes aligned with the job market and internships facilitate this transition to the world of work because contacts have already been established during the course. Students and alumni also benefit from the Career Center, which offers exclusive jobs for FH JOANNEUM graduates at over 200 companies.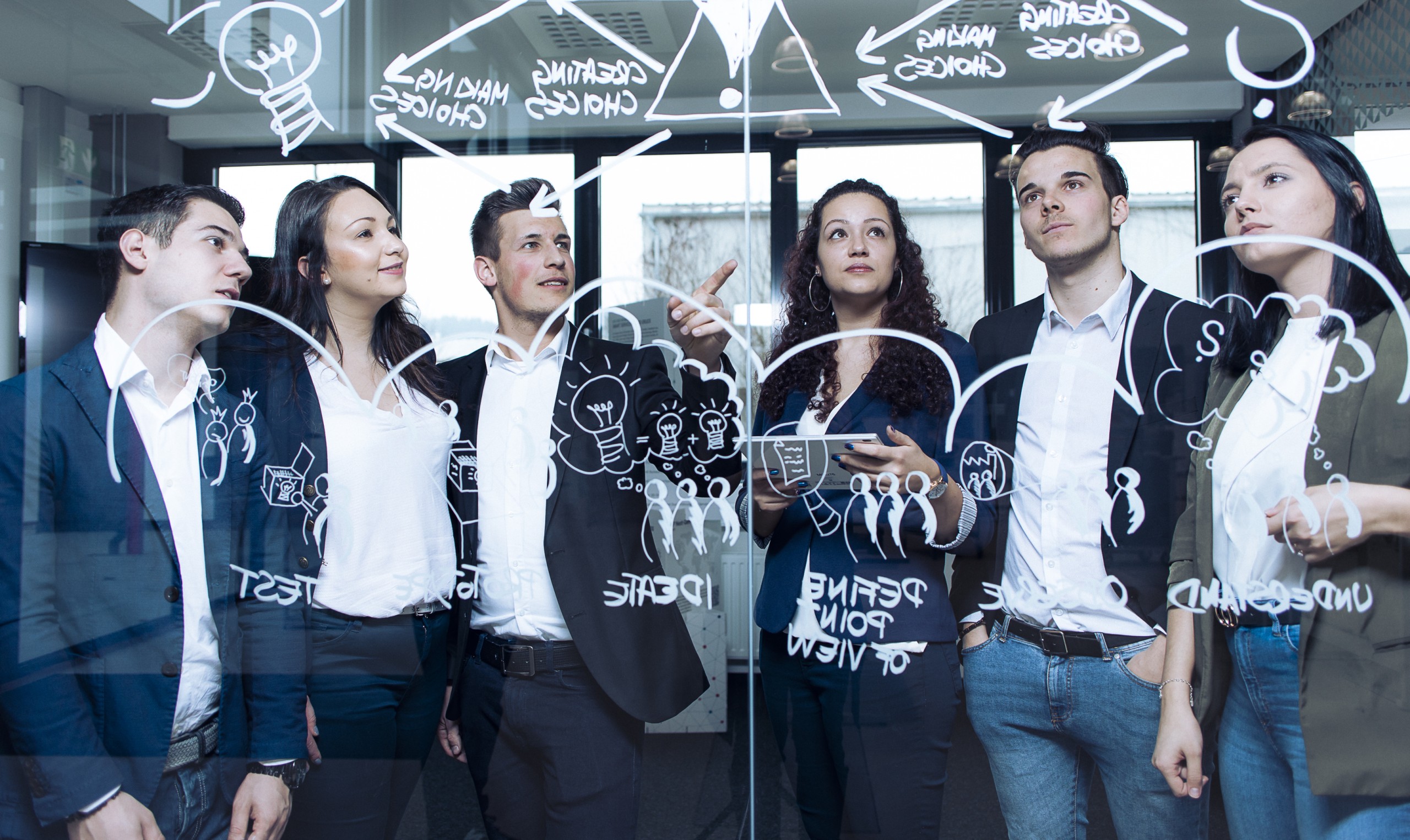 FH JOANNEUM graduates have excellent job prospects.
Tip:
Whichever type of university appeals most is always a personal decision. Our Course Guidance team is happy to advise.