Division
International Relations
Internationalize yourself!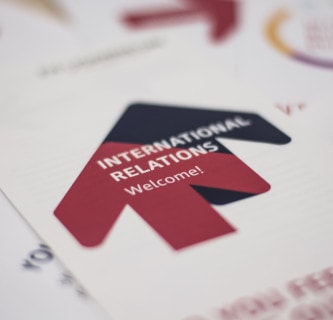 The INTERNATIONAL RELATIONS division advises the management team and heads of degree programmes on strategic aspects of internationalisation, and also acts as a central service point on all campuses of FH JOANNEUM for
around 260 outgoing students
120 ERASMUS+ interns every year as well as for
around 50 FH JOANNEUM teachers and administrative staff who do an Erasmus teaching assignment or staff training.
We also manage
over 230 partnership agreements with universities all over the world and provide assistance to
over 280 exchange students a year.
We offer a comprehensive range of training courses in German as a Foreign Language for exchange and international degree seeking students as well as for academic staff and organise events promoting the social integration of students and intercultural communication (R.U.D.I.). In the year 2020 the range of services of the International Office has been enrichted by the foundation of CAMPUS LinguaNEUM with its large variety of language offers for students and staff.
Last but not least, we are the main point of contact for our international partner universities and potential partners.