Career Center
Companies
Your jobs for our students and alumni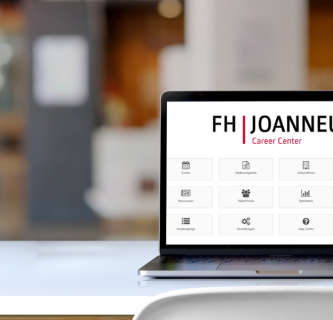 Are you looking for new employees? Then discover the FH JOANNEUM Career Center!
We aim to support the career plans of our students & alumni and offer your company theopportunity to network with the experts of the future. This is why we have launched theFH JOANNEUM Career Center together with JobTeaser.
The platform offers our students and alumni the following:
profiles of companies presenting their career opportunities
a search engine for internship and job postings
email notification of job offers and events
We invite you to create a company profile or post job offers free of charge.