Event
Lecture Series: Innovation in Automotive Engineering 2018/2019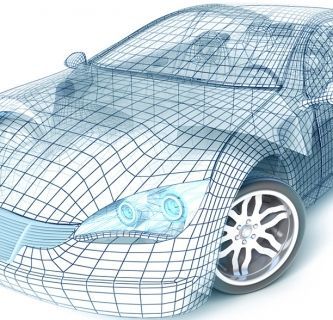 Experts have been lecturing for many years at the FH JOANNEUM Institute for Automotive Engineering as part of the lecture series "Innovations in Automotive Engineering". During the academic year 2018/19 we would like to invite you to the following guest lectures:
2018-10-31: TS 900 APEX – ein ultraleichtes Hybrid-Hypercar
Speaker: Aljosa Tushek, Tushek, Maribor
2018-11-07: Audi S-tronic - Baukasten und Weiterentwicklung
Speakers: Wolfgang Aldrian and Jürgen Uhlig, Audi, Ingolstadt
2018-11-21: Energiespeichersysteme - die Herausforderungen und Zukunftstrends
Speaker: Nikolaus Hochgatterer, SAMSUNG SDI Battery Systems, Premstätten
2018-12-05: Hoamfoan - mit dem Motorrad von Kapstadt nach Ried im Innkreis
Speaker: Martin Hofinger, Ried im Innkreis
2019-01-09: Challenges of Additive Manufacturing in High Performance Markets
Speaker: Stefan Seidel, Pankl Racing Systems, Kapfenberg
2019-01-23: Vision Zero Emission! - Neue Perspektiven zur Umweltbilanz von Fahrzeugen im Lebenszyklus
Speaker: Gerfried Jungmeier, Joanneum Research, Graz
2019-02-27: Mensch und Maschine - Motorsport gestern und heute
Speaker: Bruno Flückiger, Bern
2019-03-06: Potenziale und Grenzen zukünftiger Antriebskonzepte mit Verbrennungsmotoren
Speaker: Helmut Eichlseder, Technische Universität Graz, Graz
2019-03-20: Die Brennstoffzelle als Schlüsseltechnologie in der Elektromobilität
Speaker: Alexander Schenk, AVL, Graz
2019-04-03: Neuartige Bauweisen von Gesamtfahrzeugen - Modulbauweise einmal anders
Speaker: Harald Zachnegger, Magna Steyr Fahrzeugtechnik, Graz
2019-05-15: ARAS - Advanced Rider Assistance Systems
Speaker: Stephan Rienmüller, KTM, Mattighofen
2019-05-29: Der Supersportler S 1000 RR
Speaker: Rudolf Schneider, BMW Motorrad, München
2019-06-19: Elektrofahrzeug – und wie repariere ich das jetzt?
Speaker: Peter Gollob, AVL Ditest, Graz
Tip:
Free entrance. Registration is not required.