Profile
Manuela Elser
My year abroad at the Kobe Design University in Japan.
One of the first things I learned during my year in Japan is that English does not always help. Of course, I had heard that foreign languages are not always spoken everywhere in Asia despite being taught but I had started learning some Japanese before I went so I thought it would not be a problem. It was clear within the first few weeks that I was mistaken when there were only three people in total with whom I was able to communicate more or less successfully. One of these was half New Zealander and had grown up bilingual. As the months went by, I realised that many Japanese people do speak foreign languages but lack the confidence to use them at every available opportunity, unlike us proud Europeans. But that was no longer a problem after three months. You quickly get used to it and the lack of other options means that you soon learn to speak the language!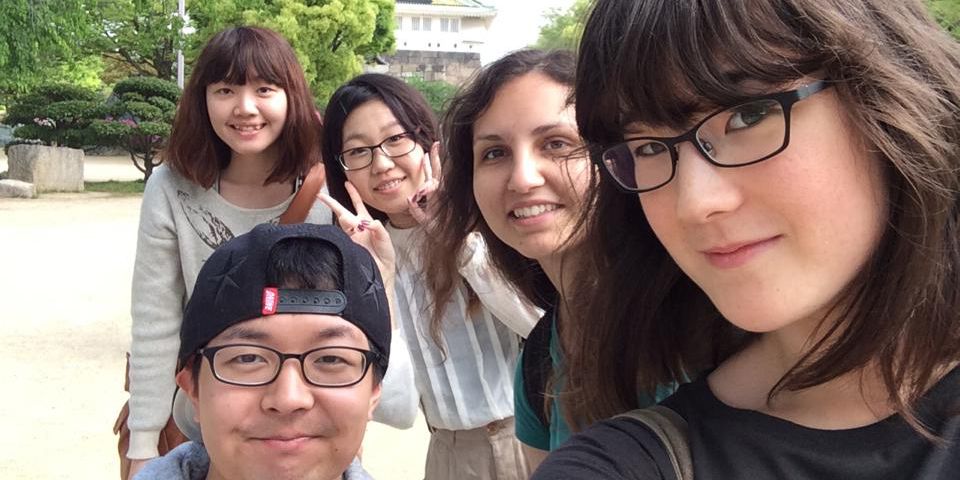 Manuela Elser visited Osaka Castle with her friends.
Don't lose your motivation! The Japanese are very friendly and out of sheer politeness, will listen to you stuttering until you spit out your sentence. Despite this, I was able to quickly make friends and found that they stick with you until the end. I met one of my best Japanese friends when I could barely speak a sentence of Japanese and she spoke no English. There was lots of sketching and describing what we wanted to say – BUT we understood one another and are still in contact!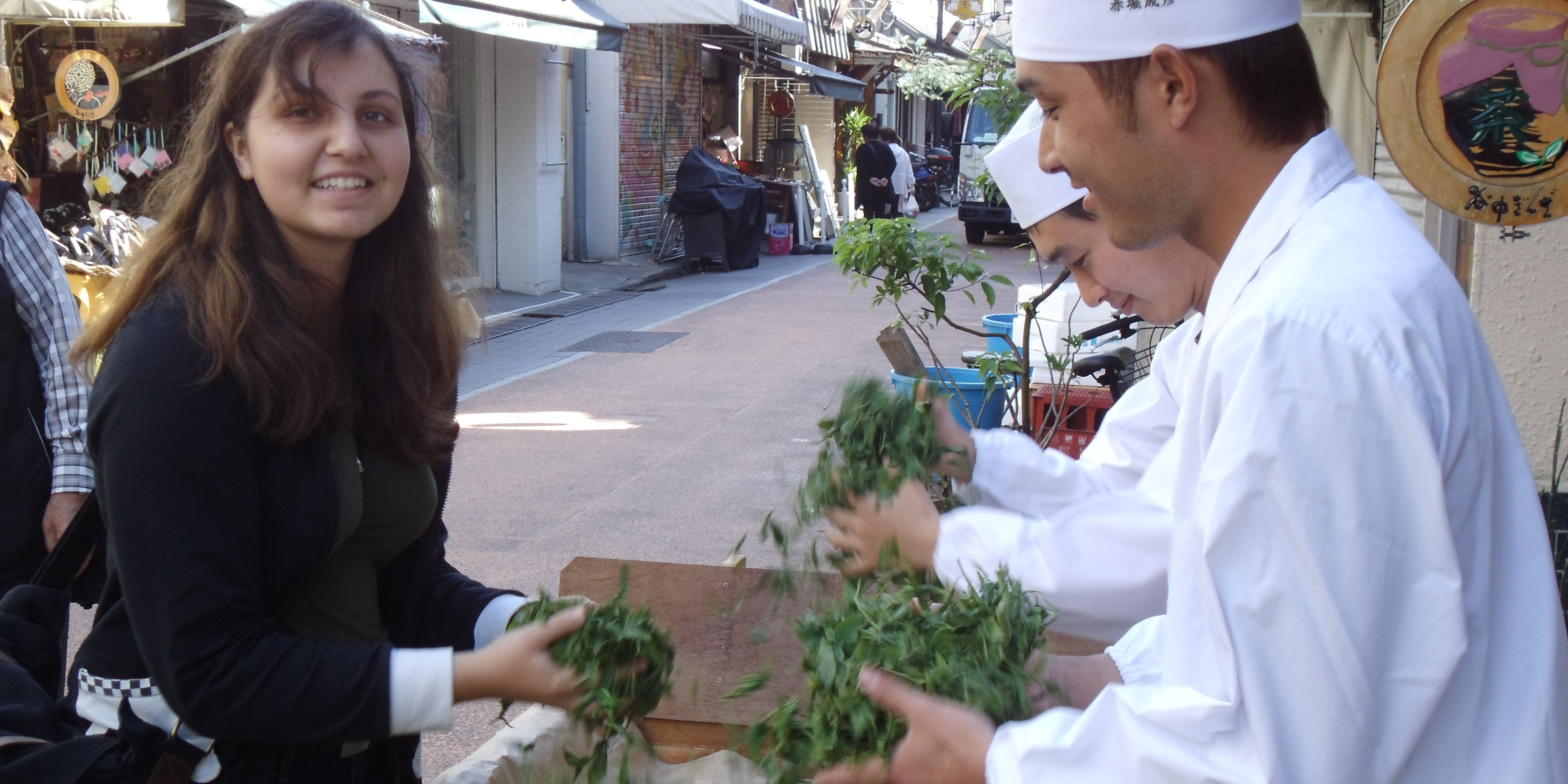 On a shopping street in Tokyo, 'airing' the tea.
As far as the university went, I have to say it wasn't my thing. I learned a lot and wouldn't want to miss anything, but the classroom-style teaching and the high level of respect shown towards the lecturers but not to the students was very annoying. The lecturers were often very strict and demanding and I sometimes felt overburdened and spent hours at home looking for additional information. This was probably partly because I am studying Information Design in Austria and not 3D Computer Graphics like in Japan. But it is doable so long as you are prepared to swot up at home sometimes, which is something expected of most students anyway.
Finally, I can say that I have learned a lot, established lots of new friendships as well as experiencing a few problems, as I already mentioned. Everyone has to decide for themselves whether it is worth it. For me, it was worthwhile and I would make the same decision and choose to spend a year in Japan again if I had the chance. After all, you encounter problems everywhere at times.