Institute of
eHealth
IKT for better health, and better health care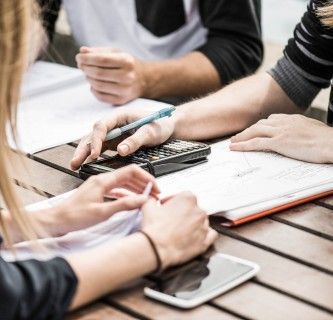 "Smart technologies invented by bright minds for better health, and better health care."
The Institute and its degree programmes
The Institute of eHealth at FH JOANNEUM Graz, part of the Department of Applied Computer Sciences, specialises in IT in the health and social sectors. In addition to providing a general education in computer science, the focus of teaching lies in health informatics and health management.
The students learn how to develop new information and communications technologies, as well as considering the suitable application of these technologies in health and social care management. The ultimate aim is to raise the quality of life for people of all ages, and simultaneously to improve workflows in the health and social care professions.
Mission Statement of the Institute
The overarching goal is to improve the quality of life for people at every stage of their lives, while at the same time improving healthcare workflows in all the medical and social care professions. The Mission Statement, as well as focal areas of research and teaching, were updated during the internal strategy meeting in July 2022.
"We are training tomorrow's eHealth experts who will help shape the digital transformation of the healthcare sector in order to improve people's quality of life."
Research Fields
Research at the Institute focuses on the digital transformation of the healthcare sector. This includes the following areas:
Quality of Life (Outcome)
Disruptive Technologies (Wearables)
Machine Learning
Clinical Decision Support
Digital Health Promotion
The demand for qualified eHealth experts will only grow, so that employment prospects for graduates in this field are excellent.
Cooperation opportunities
Cooperation with partners on privately financed or publicly funded research projects
Exploration of research topics as part of Bachelor's and Master's theses
Student projects (Bachelor and Master) together with relevant companies and institutions
Teaching and lecturing by experts on both degree programmes
Our partners are successful eHealth companies. Find out more.