Institute of
eHealth
IKT for better health, and better health care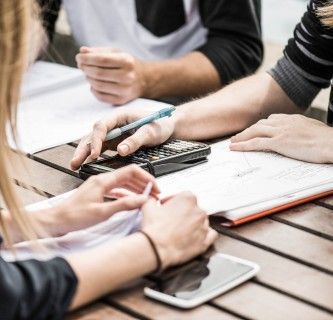 Smart technologies invented by bright minds for better health, and better health care.
The Institute and its degree programmes
The Institute of eHealth at FH JOANNEUM Graz, part of the Department of Applied Computer Sciences, specialises in IT in the health and social sectors. In addition to providing a general education in computer science, the focus of teaching lies in health informatics and health management.
The students learn how to develop new information and communications technologies, as well as considering the suitable application of these technologies in health and social care management. The ultimate aim is to raise the quality of life for people of all ages, and simultaneously to improve workflows in the health and social care professions.
Research fields
The Institute's key research and development topics include:
Smart Health Care – Wearables in Health Care
Healthy Ageing – Ambient Assisted Living
Documentation Standards and Data Management in the Health System – HL7, CDISC, DRG
The demand for qualified eHealth experts will only grow, so that employment prospects for graduates in this field are excellent.
Degree programmes
Postgraduate Master's course
Collaboration opportunities
Collaboration with partners in research contracts or funded research projects
Exploration of research questions as part of Bachelor's and Master's theses