Institute of
Occupational Therapy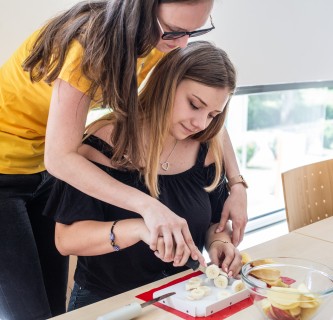 Occupational therapy is applied in rehabilitation and prevention as well as increasingly in health promotion. We are proud to be able to offer our students projects in all of these fields.
The Institute is based at the Department of Health Studies. Research is carried out in multidisciplinary collaboration with other institutes of the Department. The individual degree programmes and institutes focus on topics including obesity, exercise, healthy ageing and health literacy. We operate a state-of-the-art Health Perception Lab (HPL) for applied sensory research, which is unique in Austria. The focus is on sustainable health promotion, prevention and therapy.
The Department has forged networks with relevant stakeholders in the health sector as a contribution to achieving health objectives in Styria and to gain visibility at national and international level.
Research areas
Development and evaluation of evidence-based innovative diagnostic and therapeutic procedures
Health services research for the healthcare professions
Innovative training concepts for the healthcare professions
Health promotion and prevention strategies
Degree programme