Services
Tandem Programme
Language, experience and cultural exchange among students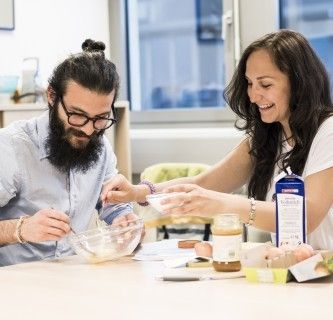 Get together! The Tandem+ Programme at FH JOANNEUM brings together people from different cultures and different languages since October 2006. The aim of Tandem partnerships is to facilitate language, experience and cultural exchange. Although many students at FH JOANNEUM are aware of international (exchange) students attending their university, only very few of them make the first step in getting (culturally) closer. We would like to change this with your participation!
The Tandem+ Programme
Our Tandem+ Programme is designed to offer all students the opportunity to participate in a recognised intercultural programme (2 ECTS) in a relaxed and exciting atmosphere. For example, the Tandem+ Certificate can be credited towards the ISC (Intercultural Skills Certificate).
1. What's the Tandem+ Programme and how do I acquire my Tandem+ Certificate?
In order to obtain the Tandem+ Certificate from FH JOANNEUM Graz, you need to be an (exchange) student at FH JOANNEUM and demonstrate that you have completed activities from the five Tandem+ Modules. The five modules represent different skills in an intercultural and linguistic context and should be completed during one semester - the Tandem partnership can only be started at the beginning of the semester. Iit is not possible to start during a semester!
It is therefore advisable to familiarise yourself with the criteria and requirements before the semester begins.
Participation in the Tandem+ Programme is binding from the point of allocation of the Tandem partners which takes place during the first week of the respective semester. Participation in certain sessions is mandatory as part of the Tandem+ Programme. The activities available can be freely selected in consultation with the Tandem partner. Completion of activities accounting for at least 50 points is required in order to obtain the Tandem+ Certificate.
Note:
Please note: Module 1 is compulsory! In the case of sports courses, max. one course can be chosen!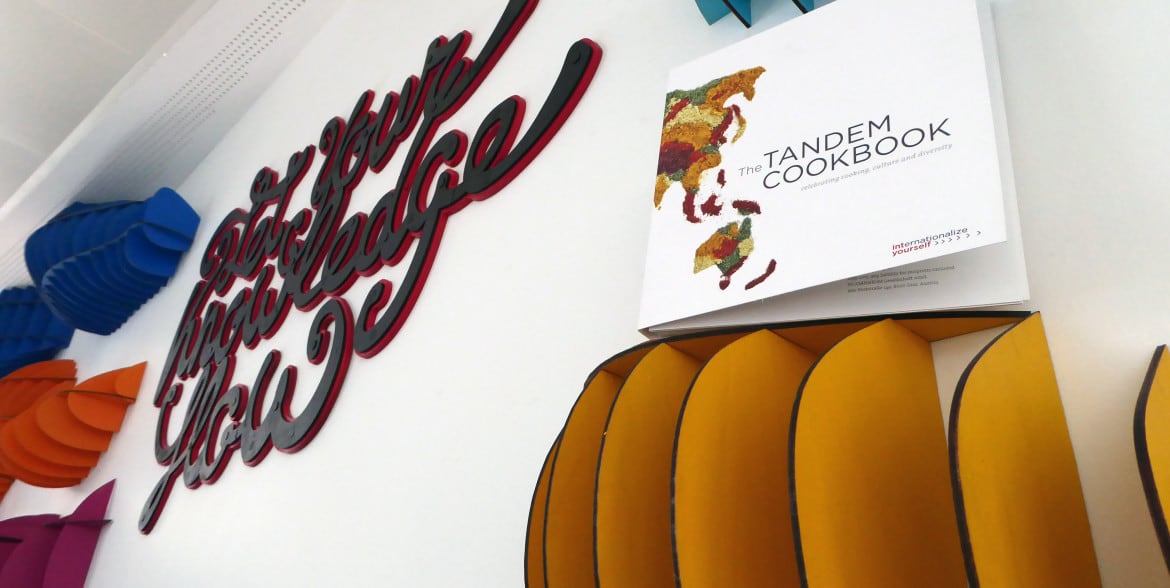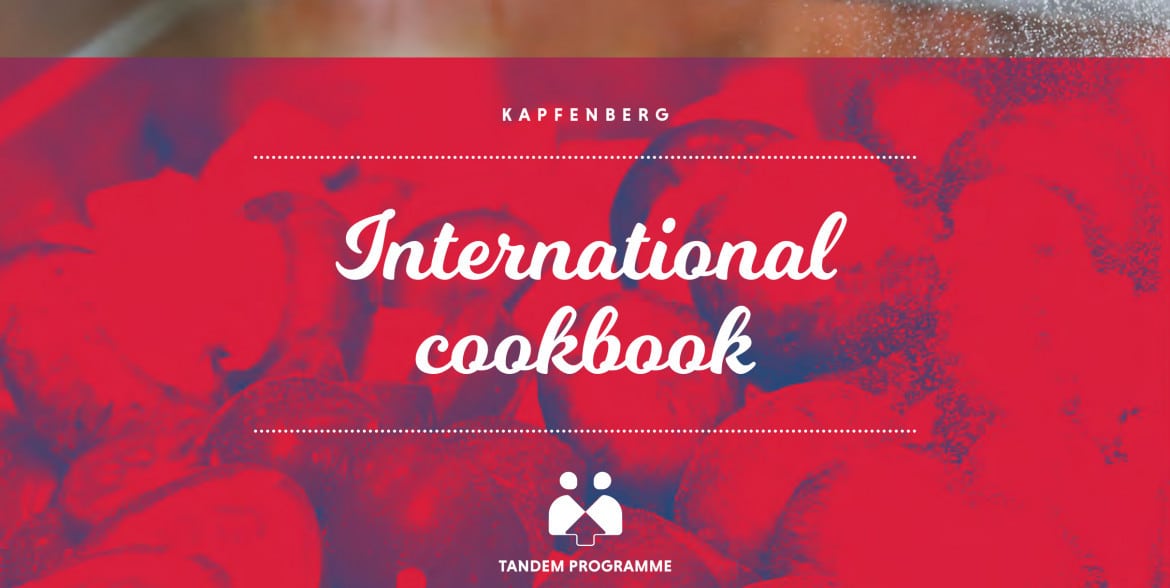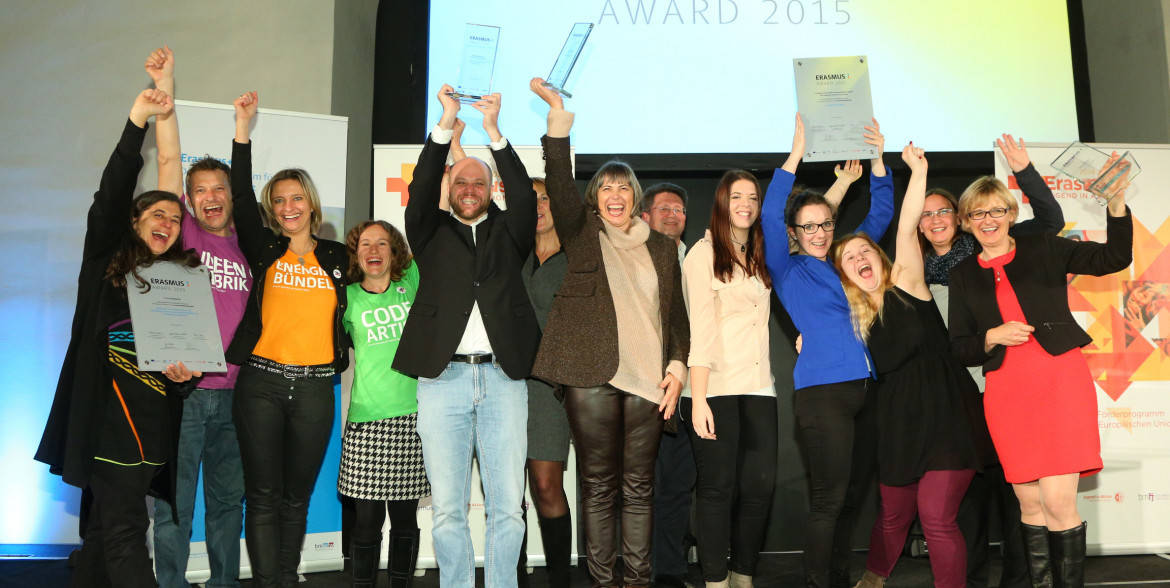 2. Mandatory sessions
GRAZ
Tandem+ Speed Dating, 26 February 2020, 10 March 2020, 19:30, EA11.356: This is an initial meeting for all Tandem pairs at FH JOANNEUM. Tandem pairs and all Tandem participants can get to know one another here in the form of a 'speed dating' session. Participants can obtain more detailed information about the Tandem partnership
Tandem+ Poster Presentation: Prior to the end of the semester, all Tandem pairs have the chance to come together again and discuss their Tandem semester in the form of a poster presentation.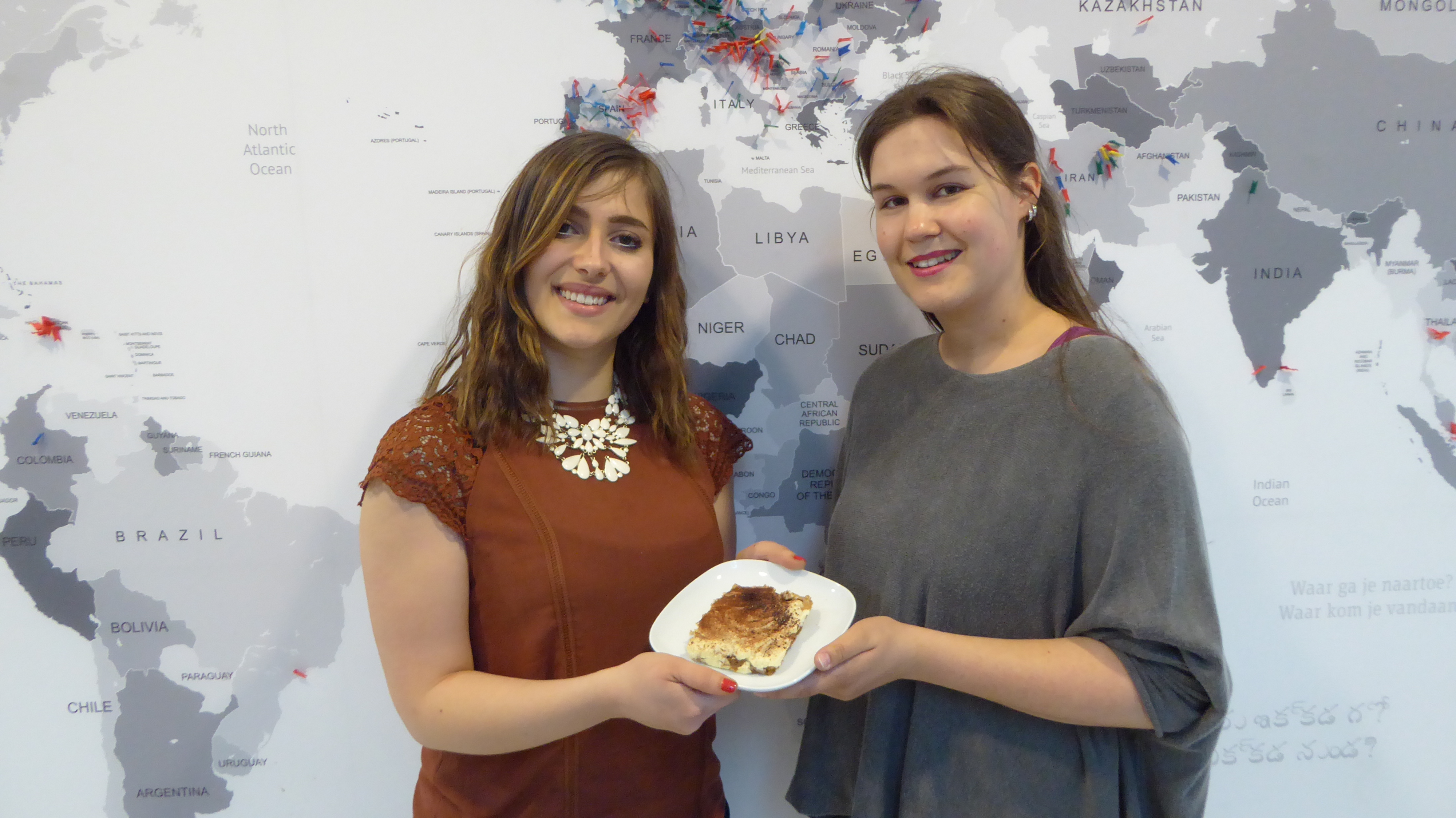 3. The Tandem+ Modules – an overview:
Module 1 – Tandem+ Meetings (10 points)
These meetings can be arranged on an individual basis with your Tandem partner. Whether a coffee in the afternoon sunshine, a walk along the river Mur or a concert in the evening at the Orpheum – it's down to the Tandem partners to decide how to organise it. The important thing is that the Tandem partners agree on a target before the first meeting and after each additional meeting. You can see what this target agreement should look like in the checklist.
Requirements for the Tandem+ Meetings: Min. 5 meetings of 2 hours each per semester
Evidence:Completed target agreement
Module 2 – Tandem+ R.U.D.I.: attendance of an intercultural R.U.D.I. course (25 points)
R.U.D.I. stands for 'respectful, united, diverse, intercultural' and symbolises that openness and tolerance are fundamental academic values in higher education. As part of Module 2, attending such a course is mandatory for obtaining the Tandem+ Certificate. Of course, you can also attend several courses if you wish!
ALL LOCATIONS
International degree seeking students and exchange students are going to present their home countries. After a short intercultural introduction, there will be interesting and entertaining country presentations. Since each student will lay a different focus, we are already looking forward to an exciting course of lectures which will point out the intercultural diversity at FH JOANNEUM. After the presentations, there will be a short contemplation and discussion of the findings. Following the presentations, there will be a buffet with food characteristic for the introduced country - and of course the possibility to deepen the discussions.
You have to attend at least 3 out of 6 evenings in order to successfully complete Module 2 . If you join all five evenings and fulfil the course criteria you can get the 2 ECTS as well!
Evidence: Confirmation of attendance (minimum 3 evenings) by course head; Report reflecting on the Intercultural Evenings
Version 2: Bertl and Adele, History Museum, 5 points (Please note: This visit is in German, level min. B1!)
The years of the Nazi rule meant terror, persecution and the murder of thousands of people in Styria, too. The exhibition Bertl & Adele shows the Holocaust through the example of two children from Graz: Bertl, whose flight took him through three continents, and who survived it all, and Adele, who to begin with fled with her family to France, only eventually to be murdered in Auschwitz after all. More info at https://www.museum-joanneum.at/en/history-museum/exhibitions/exhibitions/events/event/6491/bertl-adele-3
Place and Date: tba
Evidence: Confirmation of attendance by course head; Report reflecting on the activity
Module 3 – Tandem+ Culture (5 points each)
The activities forming part of this module should enrich you and your Tandem partner in terms of culture and/or cuisine. You can achieve this by attending one of the many events in Graz or taking part in our Tandem+ Cooking sessions at FH JOANNEUM. Please note that your activity must relate to visiting one (or more) cultural establishments:
Museums
Exhibitions
Theatre, opera
Festival

Tandem cooking

Evidence: Admission pass(es)/ ticket(s); Report reflecting on activities
Module 4 – Tandem+ Sport (10 points)
Do you love sport? And your Tandem partner does too? Then Module 4 is perfect for you! Select max. one sports course offered at FH JOANNEUM Graz in summer term 2020 and meet up with your Tandem partner to enjoy some sport together!
Evidence: Confirmation of attendance by course head; Report reflecting on activities
Offer winter term 2020 in GRAZ:
Please note that spots for tandem partners are limited as well! Register by 26 February 2020!
Note:
Please note: Participation in one of our sports courses is subject to availability. Separate registration is essential!
Module 5 – Tandem+ Language (5 points each)
This module focuses on language and all its facets. You can choose between the following options:
GRAZ
Version 1: Attending an intercultural film evening followed by a discussion at FH JOANNEUM, 29 April 2020, 19:30, EA11.356
Version 2: Pub quiz at a pub in Graz
Version 3: Compile a 'linguistic landscape'. Please see the checklist to see what a linguistic landscape can look like!

Version 4: Visit a **social establishment for a specific event **

Evidence: Confirmation of participation/attendance; Report reflecting on activity
4. Completion of Tandem partnership
Step 1: Tandem+ poster presentation with photo competition Just before the end of the semester, there will be a final 'official' goodbye between you and your Tandem partner and all the other Tandem partnerships. During this final meeting, all of the Tandem partnerships will discuss their time together with a poster presentation addressing the following questions: How was our time together? What did we experience? What did we particularly enjoy? What have we learned?... Make your poster as attractive and intriguing as possible! The best poster and best presentation will win the Tandem+ Semester Prize! The judging panel consists of the Tandem coordinator and two employees from the International Relations office!
Step 2: Tandem+ Portfolio In order to obtain the Tandem+ Certificate, the Tandem Portfolio (= all reports, confirmations and other documents) must be submitted to the International Relations office at FH JOANNEUM Graz after completion of all five competence modules and the Tandem poster presentation during the last week of the semester, at the latest. In addition to the reports on the shared activities (key questions at the end of the page), the Tandem Portfolio should also contain feedback on completion of the Tandem partnership.
Note:
Tandem cooking at FH JOANNEUM as best practice project: Since 2013 tandem cooking evenings are organized by Department for International Relations at FH JOANNEUM. The first Tandem Cookbook published in May 2015 won the ERASMUS+ Award 2015 presented by the National Agency for Lifelong Learning. The cookbook was one of three award winning projects in the category "Higher Education". The newest Tandem Cookbook was published in summer 2017 and is focused on tandem recipes realised by international students at the campus Kapfenberg! You can get our Cookbooks in all International Offices at all three locations!