Services
Tandem Programme
Language, experience and cultural exchange among students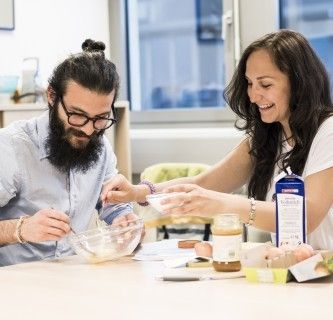 Get together! The Tandem+ Programme at FH JOANNEUM brings together people from different cultures and different languages since October 2006. The aim of Tandem partnerships is to facilitate language, experience and cultural exchange. Although many students at FH JOANNEUM are aware of international (exchange) students attending their university, only very few of them make the first step in getting (culturally) closer. We would like to change this with your participation!
The Tandem+ Programme
Our Tandem+ Programme is designed to offer all students the opportunity to participate in a recognised intercultural programme (2 ECTS) in a relaxed and exciting atmosphere. For example, the Tandem+ Certificate can be credited towards the ISC (Intercultural Skills Certificate).
1. What's the Tandem+ Programme and how do I acquire my Tandem+ Certificate?
In order to obtain the Tandem+ Certificate from FH JOANNEUM Graz, you need to be an (exchange) student at FH JOANNEUM and demonstrate that you have completed activities from the four Tandem+ Modules. The four modules represent different skills in an intercultural and linguistic context and should be completed during one semester - the Tandem partnership can only be started at the beginning of the semester. Iit is not possible to start during a semester!
It is therefore advisable to familiarise yourself with the criteria and requirements before the semester begins.
Participation in the Tandem+ Programme is binding from the point of allocation of the Tandem partners which takes place during the first two weeks of the respective semester. Participation in certain sessions is mandatory as part of the Tandem+ Programme. The activities available can be freely selected in consultation with the Tandem partner.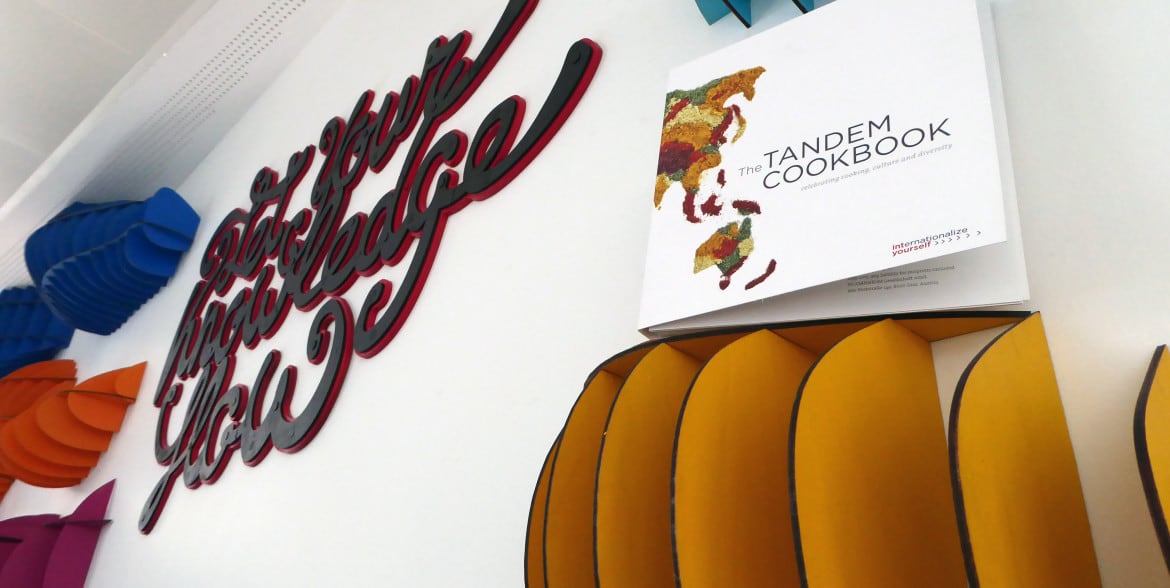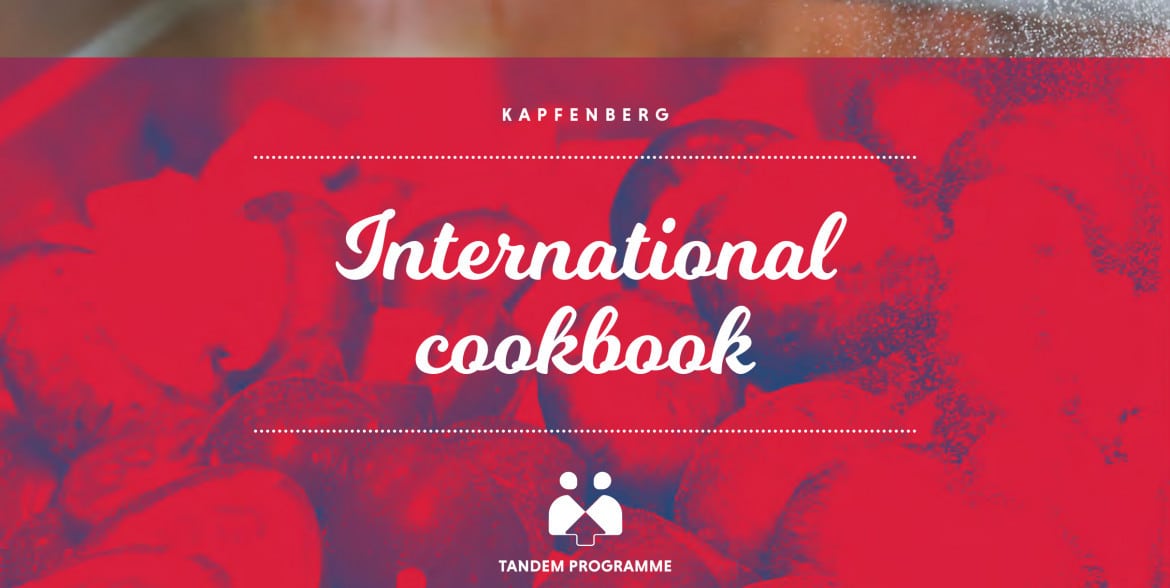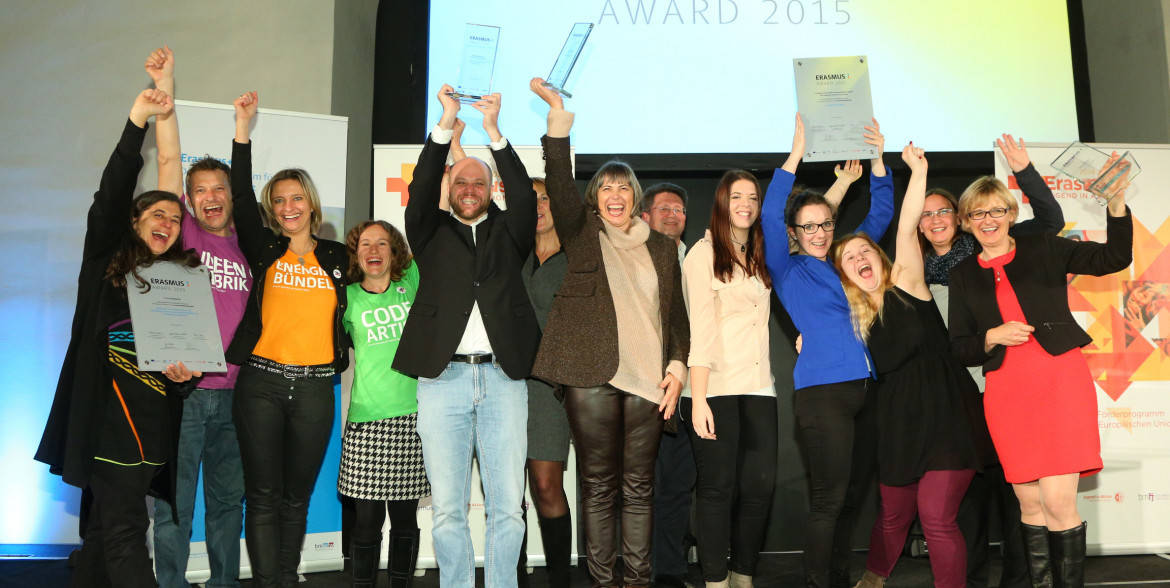 2. Mandatory sessions IN ALL LOCATIONS
Tandem+ Start-up for international students, 4 March 2021, MS Teams, tba This is an initial meeting for the international students. Participants can obtain more detailed information about the Tandem partnership.

Tandem+ Café for all Tandem pairs, 18 March 2021, MS Teams, tba: This is the first meeting of all tandem pairs at FH JOANNEUM. All tandem participants can get to know each other. The participants will also receive detailed information on the tandem partnership.

Tandem+ Power Point presentation, 14./15 June 2021, MS Teams, tba: Prior to the end of the semester, all Tandem pairs have the chance to come together again and discuss their Tandem semester in the form of a Power Point presentation.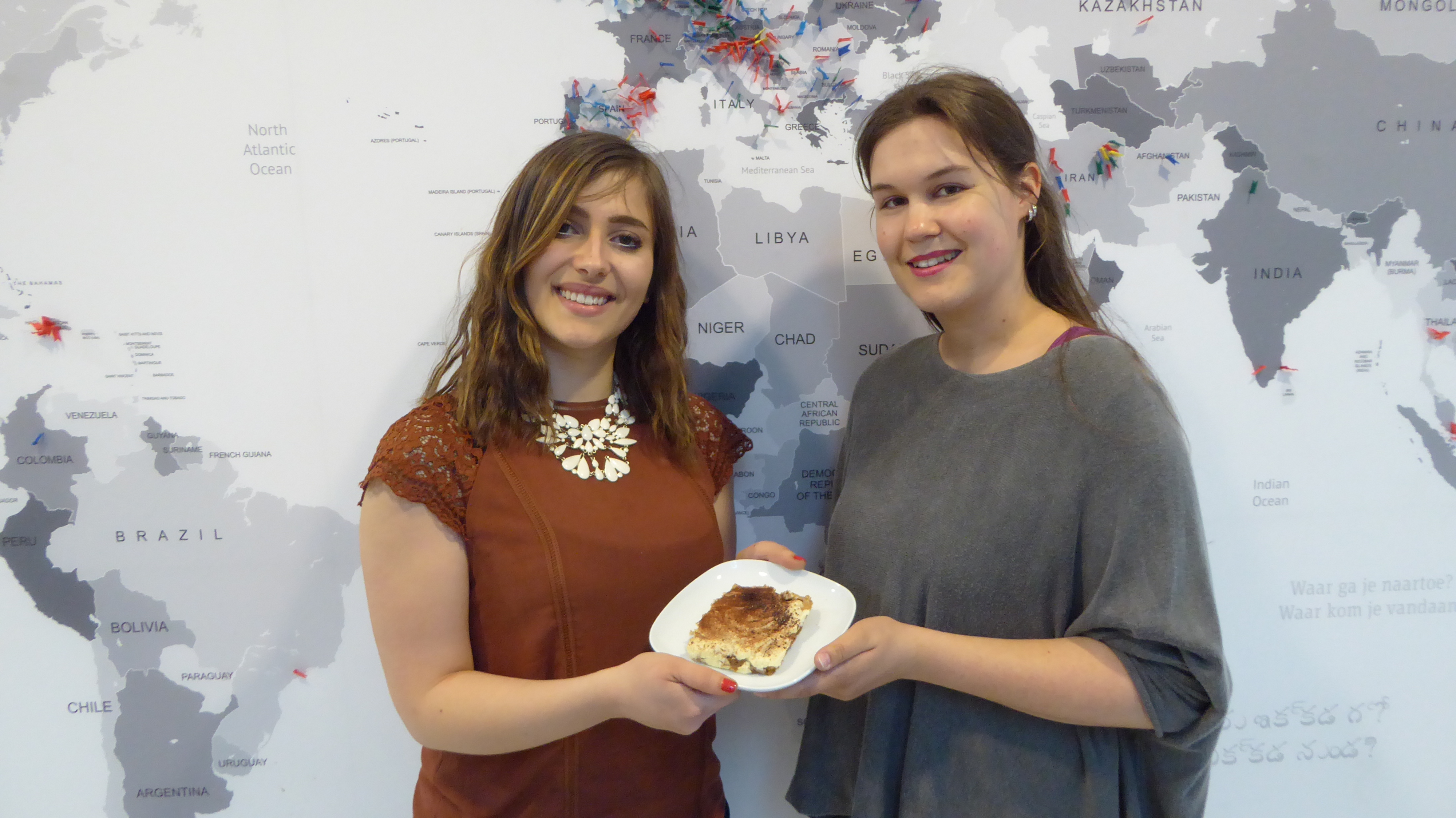 3. The Tandem+ Modules FOR ALL LOCATIONS – an overview:
Module 1/4: INDIVIDUAL MEETINGS
Activities: Organize 5 individual meetings with your partner in person outside or online (each one at least 2 hours): Must be arranged on an individual basis with your Tandem partner. Whether a coffee in the afternoon sunshine, a walk along a river, a sports course or a concert in the evening – it's up to the Tandem partners to decide how to organize it.
ATTENTION: It is absolutely your responsibility to comply with the COVID-19 rules!
Evidence: Objective form
Module 2/4: CULTURAL DIVERSITY
Activities: Attend 4 evenings of the online programme "Cultural Diversity at FH JOANNEUM" with your partner. Dates: 25 March, 15 April, 29 April, 12 May, 27 May, 10 June
Evidence:
**1. Participation: **proof of attendance: A picture of every Cultural Diversity evening you participated in (photo of both of you with the screen). 4 events = 4 photos

**2. Conclusion: **Discuss the following questions with your partner and write a SUMMARY with your partner reflecting on the Cultural Diversity Evenings:
Tell about the impressions and experiences of our international students in Austria

Tell about 3 personal impressions/conclusions of you and your partner at the Cultural Diversity Evenings

Why is it very important to submerge in other cultures?
a. What are your personal benefits (both partners)?
b. Which other options does FH JOANNEUM offer you to get to know other cultures and perceptions?
• in Graz/Kapfenberg/BGB (internationalization at home)
• and abroad? Which options do degree seeking students at FH JOANNEUM have?
Rating of the event: (best rating: 10, worst rating: 1): Tell us the reason for your rating!
Total text lengh: word format, 1 page, 12 pt, Calibri, line spacing: 1
Module 3/4: EVENTS
Activities:
Select 4 of the following ONLINE events organized by the International Office and participate with your partner:
Easter Nest Challenge Start 26 March: Create an Easter nest until 09.04.2021

International Pub Quiz – Campus Kapfenberg & Bad Gleichenberg: 21 April 2021

International Pub Quiz – Campus Graz: 23 April 2021

Live International Cooking Session: 05 May 2021

Live International Cooking Session: 19 May 2021

Live International Cooking Session: 02 June 2021

Game Evening (Goodbye Event): 09 June 2021
ALL OUR EVENTS ARE ONLINE at MS TEAMS!!!
Evidence:
participation: include in your Tandem+ Summary: Screenshots of your attendance (via photos with your partner) and rating (best rating: 10, worst rating: 1) Tell us the reason for your rating!
Module 4/4: MOVIE
Tandem+ Movie: watch a movie with your Tandem partner online
ATTENTION: It´s absolutely your responsibility to fulfil the COVID-19 rules!
Evidence:
Write a short summary according to the following criteria:
Why did you choose this movie?
What did you like and what didn´t you like?
4. Completion of Tandem partnership
Step 1: Tandem+ Power Point presentation Just before the end of the semester, there will be a final 'official' goodbye between you and your Tandem partner and all the other Tandem partnerships. During this final meeting, all of the Tandem partnerships will discuss their time together with a power point presentation. Content of the presentation:
One Power Point slide with at least 3 photos of your shared time
5 reasons why you would recommend the Tandem+ programme
5 recommendations for future Tandem+ partners
Date for your presentation: 14/15 June 2021, at MS TEAMS, time to be announced
Step 2: Tandem+ final report
The final report contains the following documents:
completed target agreement
summary of the Cultural Diversity Evenings
summary of your movie
Deadline for sending us the documents of your final report and registration for your presentation: Monday, 14 June 2021
For Campus Graz: tandem@fh-joanneum.at
For Campus Kapfenberg: silke.glatzer@fh-joanneum.at
For Campus Bad Gleichenberg: silke.glatzer@fh-joanneum.at
Note:
Tandem cooking at FH JOANNEUM as best practice project: Since 2013 tandem cooking evenings are organized by Department for International Relations at FH JOANNEUM. The first Tandem Cookbook published in May 2015 won the ERASMUS+ Award 2015 presented by the National Agency for Lifelong Learning. The cookbook was one of three award winning projects in the category "Higher Education". The newest Tandem Cookbook was published in summer 2017 and is focused on tandem recipes realised by international students at the campus Kapfenberg! You can get our Cookbooks in all International Offices at all three locations!
Due to the current situation regarding Covid-19, tandem cooking cannot be organised at FH JOANNEUM in this semester!