Laboratory
Smart Production Lab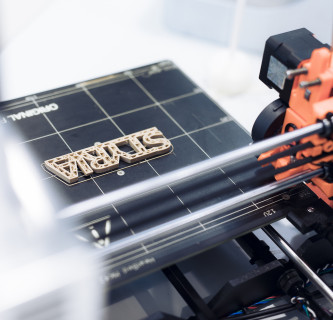 Not just learning, also doing – and in doing so helping domestic companies intensify their efforts to digitalize business processes. That is the motto behind one of Austria's largest "Industry 4.0" teaching and research factories, the Smart Production Lab at FH JOANNEUM University of Applied Sciences in Kapfenberg, Austria.
The Smart Production Lab comprises a publicly accessible "Maker Space", the so-called "Fab Lab" – for manufacturing prototypes, individual components and simple testing procedures. There is also an IT lab dedicated to data protection and security, and one of only two SAP "Next-Gen" labs in Austria.
The core purpose of the Smart Production Lab is to exemplify how to implement vertical and horizontal IT integration to digitally connect machines, systems and humans in an industrial environment. This ranges from delivery to production and the customer; from product design, planning and logistics to the final product and financial reporting. Key aspects of digital transformation are going to be implemented in applied research projects, together with industrial partners who have signed up to support the lab. The subjects being dealt with range from Internet of Things (IoT), Augmented Reality, Big Data, Additive Manufacturing and IT-Security. By integrating these topics in lectures with a "do-it-yourself" approach, students and graduates will benefit from being better prepared for working in the digital production facilities of the future and thereby help strengthen the position of the local economy.
Use Cases
Working groups at the Institute of Industrial Management at FH JOANNEUM have developed a total of 20 use cases that either have "advanced" or "research" status. The advanced level comprises solutions which are already being implemented in many large industrial companies, but are not yet widespread in medium-sized enterprises in Austria. These cases represent the primary development phase of the Smart Production Lab. The "research" level goes beyond the current state-of-the-art technology. It includes use cases which are even new to more progressive companies, and are going to be researched by the Institute of Industrial Management in the imminent to mid-term future.
All of our use cases have underlying research questions, targets and scientific contributions that have been devised and researched by the staff at our institute. Several cases such as Digital Purchasing, Potentials of Augmented Reality or Machine-IT Connectivity were already presented at the lab's opening ceremony.
Cooperation Partners
The institute has managed to acquire over 20 companies as cooperation partners and/or sponsors in varying degrees of activity in terms of the scope and duration of their support. Some have contributed equipment and resources to build up R&D infrastructure in the lab, others are working on content at the University Campus in Kapfenberg and will continue to do so in the next few years. The scientific and technological content, as well as the infrastructure, can be kept up to date with the help of such cooperation partnerships. The following have contributed to the lab:
B&R
Codeflügel
EMCO
Evolaris
FACTORYMINER
Festo
Hoerbiger
Industrieinformatik
JAGGAER
Kellner&Kunz
Linde
Logicdata
NTS/CISCO
Pankl
RPD
SAP
Spectra GmbH & Co. KG
SSI Schäfer
Stadt Kapfenberg
voestalpine
Weitzer Parkett
Impressions
(German)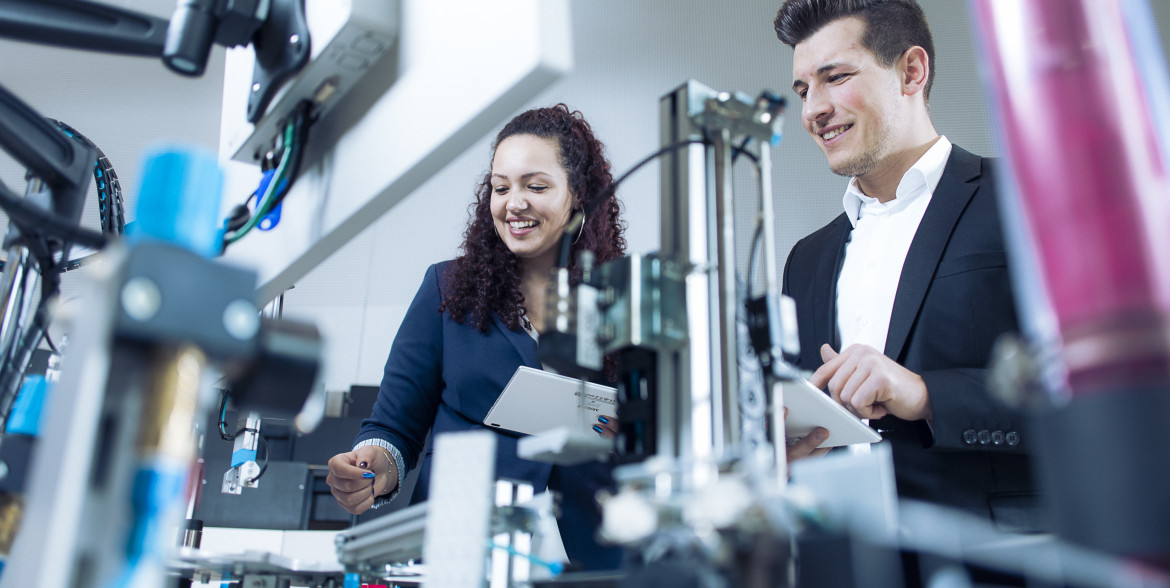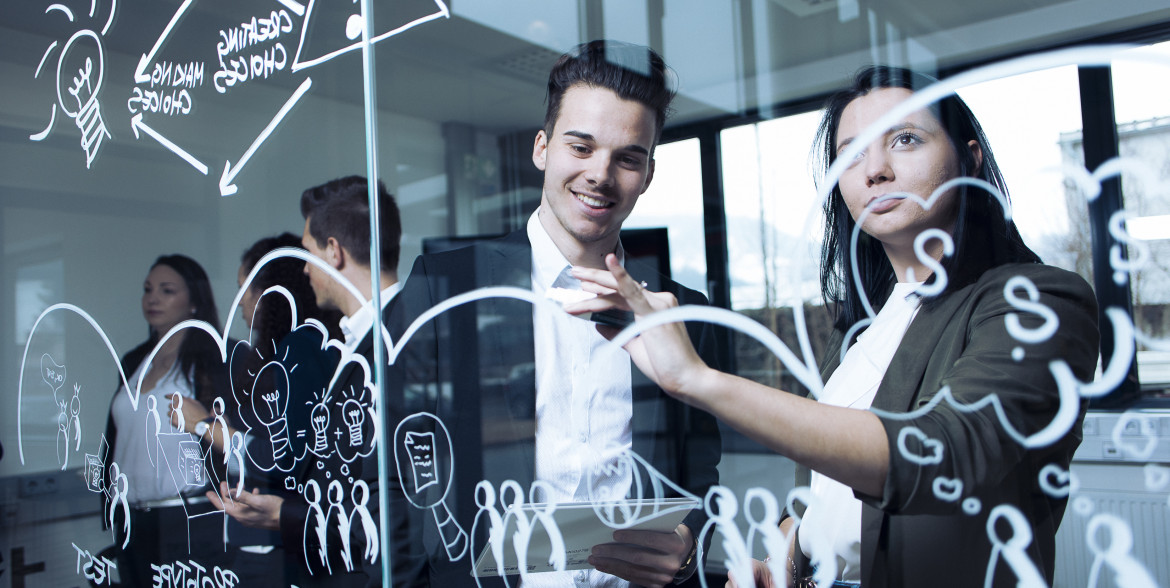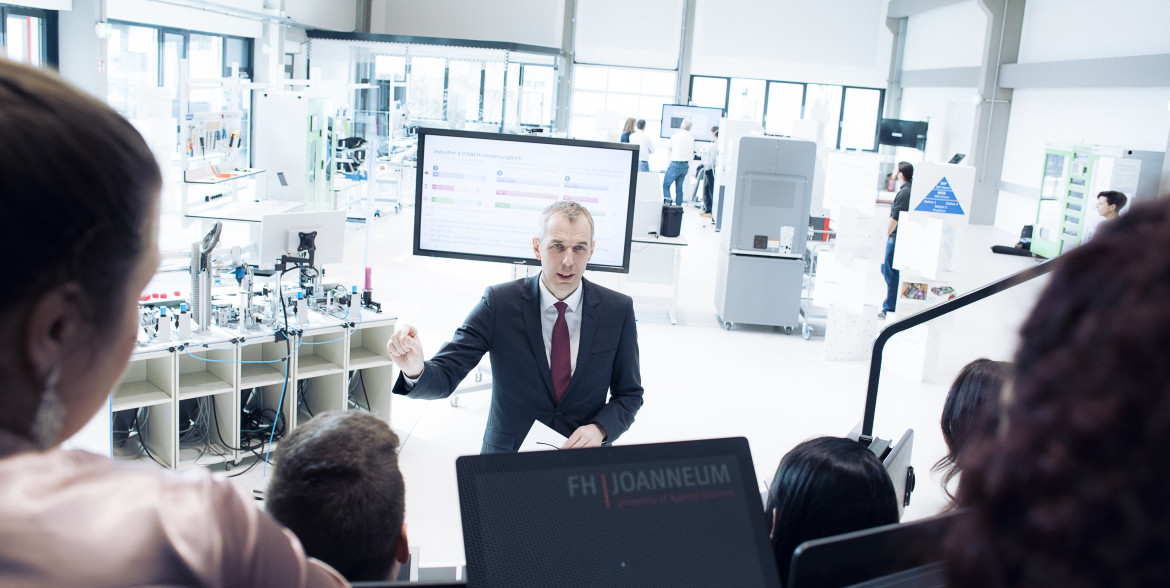 Further information