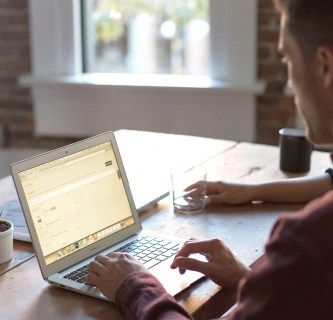 The team at the Web Literacy Lab, or WLL, are working on online communication and its requirements. We research into digital communication processes and digital innovations in journalism, PR and social media, as well as developing prototype content strategies for companies and organisations. Our team also has expertise in digital methods and tools which is disseminated in the form of workshops, scientific papers, and in teaching.
Applied research
Our research investigates application-oriented issues in journalism, PR, online communication and social media. As many of our research projects have an interdisciplinary or a transdisciplinary focus, we cooperate closely not only with partners from technological disciplines but also with other institutions working in the humanities, and the cultural and social sciences. This is also reflected in our methodological approach: our analyses are based on a combination of methods used in the empirical social sciences and digital methods used in internet research.
The following research projects are currently carried out at the Web Literacy Lab:
Innovative services
We also offer companies and organisations a range of innovative services such as the development of customised, empirically-based content strategies. The aim of a successful content strategy is to establish the preconditions for a web presence which provides helpful and usable content that meets its users' wishes and needs. This approach allows businesses to communicate with their customers in a targeted and integrated manner over the long term, and to assume their own quality controls.
Furthermore, we provide knowledge transfer and journalistic support for projects, as well as undertaking the organisation and design of content for communication activities on behalf of businesses. Joint projects have already been completed with the following companies and organisations:
Compass-Verlag GmbH
Energie Steiermark AG
evolaris next level GmbH
St. Pölten University of Applied Sciences
Falter Steiermark
Human Technology Styria GmbH
isn – innovation service network GmbH
Mensalia Unternehmensberatung GmbH
Monopol Medien GmbH
Mürztaler Verkehrs-Gesellschaft m.b.H
Municipality of Leoben
Styrian Government
Super-Fi GmbH
University of Vienna
Verlag des Österreichischen Gewerkschaftsbundes GmbH
and others
Digital methods & tools
Our activities include specialisation in digital methods and tools. We employ innovative methods of online research, organisation of communication processes and empirical social research both in our research projects and in various collaborations with businesses and organisations. The expertise we have gained is disseminated in the form of workshops, scientific articles and teaching.
Here is a short selection of current scientific papers on the web-based instant messaging service Slack and other tools:
Goldgruber, Eva; Gutounig, Robert; Dennerlein, Sebastian; Schweiger, Stefan (2016). Potenziale von 'Slack' im E-Learning. In: E-Learning: Warum nicht? Eine kritische Auseinandersetzung mit Methoden und Werkzeugen (pp. 130–136). Graz, Austria: Verlag der FH JOANNEUM Gesellschaft mbH.
Dennerlein, Sebastian; Gutounig, Robert; Goldgruber, Eva; Schweiger, Stefan (2016). Web 2.0 Messaging Tools for Knowledge Management? Exploring the Potentials of Slack. In: S. Moffett & B. Galbraith (Eds.), Proceedings of the 17h European Conference on Knowledge Management. (pp. 225–232). Belfast: Academic Conferences and Publishing International Limited.
Pölzl-Hobusch, Ulrike; Goldgruber, Eva (2016). Joint Forces: Web Literacy Meets ESP. In: Proc. 8th Austrian UAS Language Instructors' Conference. Graz, Austria.
Goldgruber, Eva; Pauschenwein, Jutta (2015). Kompetenzaufbau für die Partizipation in vielfältigen Online-Räumen. In: Tagungsband zum E-Learning Tag am 16. September 2015 an der FH-JOANNEUM Graz.