Project
GREAT
Game-based Research in Education and Action Training
GREAT – Game-based Research in Education and Action Training is a two year project (October 2011 – September 2013) co-financed by the European Commission under the Leonardo da Vinci Lifelong Learning Programme (Transfer of Innovation, from the project ENGAGE).
GREAT aims to transfer innovative methodologies in learning and training, to enable trainers, teachers and training provider representatives to improve their work performance by enhancing their creativity and innovation through game-based learning.
Traditionally, educational and training systems focuse on the trainer as the center agent of action, and less as a facilitator/mentor of knowledge. In this sense, game based learning included in the novel paradigm for the future of learning takes importance for the E&T 2020 strategy, as part of informal and non-formal learning.
Based on the transfer of innovation from previous Engage Learning Project, which created an European Games-Based Learning (GBL) Portal utilising a combination of Web 2.0 technologies (forums, wiki, blogs, podcasts, web spaces), GREAT will further focus on the construction of learning objects and learning materials. Learning materials will be developed primarily for the training area for project management, and will include application of existing games for this topic.
Products & Results
International Expert Focus Group on game-based learning, 26-27th of February, Graz, Austria
state of the art report on game-based learning in training
on-line catalogue of games for project management
assessment tools
training package for trainers
workshops and blended learning courses for trainers
final conference 15 – 16 September 2013, Lisabon, Portugal
Project co-ordinator:
APG Portuguese Association for Human Resources Technicians and Managers (Lisboa, Portugal)
Project partners:
FH JOANNEUM (Graz, Austria)
MERIG Multidisciplinary European Research Inst. (Graz, Austria)
AIF Italian Association of Trainers (Milan, Italy)
I.ZONE Knowledge Systems (Bucharest, Romania)
GAZI UNIVERSITY (Ankara,Turkey)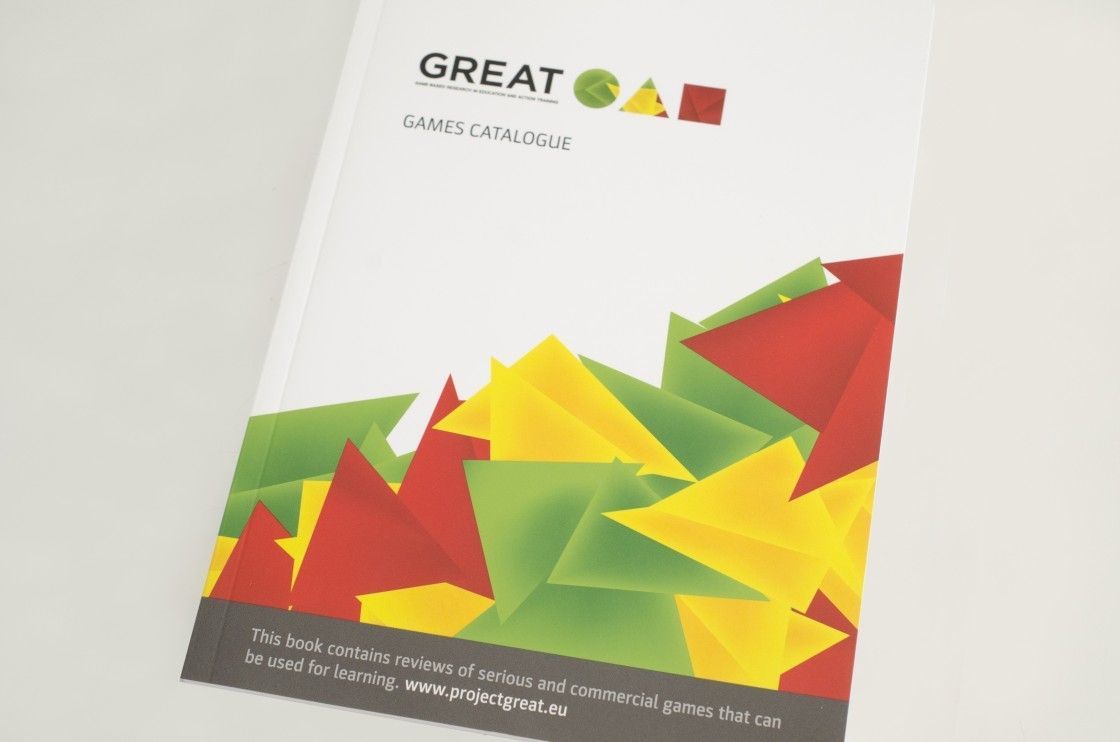 Games catalogue