Profile
Alexander Koller
My internship with GSDH in Cape Town.
I completed my internship at the design department of the online agency GSDH in Cape Town which is situated on the Waterfront and based in a building shared with other creative companies. It was founded by Belgian Steven Mewissen and Philipp Hartmann from Germany while the rest of the team of 19 came from South Africa, Germany and Holland. The design department has an art director, a senior designer and a junior designer who is primarily responsible for animations. There was no shortage of interns either – there were three others in the office in addition to me.
I received a warm welcome from the team during the round of introductions. Once my WLAN, Gmail, Skype, Owncloud, Urlaubsverwalten.de and 10000feet.com were set up, I was able to get started. I was already working on projects from the second day. My first task was to change the colours on a finished Photoshop template and adapt the content to the relevant firm. That allowed me to explore Photoshop more intensively for the first time which I really enjoyed.
After that, the tasks and projects became more challenging and comprehensive. During the weeks that followed, I designed the entire social media presence for the Kofi Annan Foundation. In the next project, I worked on teasers and mock-ups for the website relaunch of Weihenstephaner. We often spent a long time working on the content export. The longest working day lasted until 2am!
Once the Weihenstephaner project was complete, it was on to the next 'beer giant'. Hansa Pilsener asked us to submit a pitch. GSDH had been the lead online marketing agency for the company over the last year and a half. The idea and concept came from our art director. I was assigned the task of designing visuals for the presentation. I invested the most overtime in this project by a long way! I often worked late into the night and at weekends. I learnt a great deal and received constructive feedback from the art director, but this period really took it out of me. And we didn't win the pitch, despite our best efforts. However I learnt to deal with defeat at the agency. Nobody was blamed for this 'failure'. On the contrary, the heads of the company really praised our work. And we joked around the table that we would never drink Hansa beer again!
In the following week, I worked intensively on visuals for another pitch. Then there was a brief period of calm before I was assigned a new project. I developed a special concept for Lekkerland which was lots of fun and brought me great pleasure. In particular, collaborating with the project and production managers gave me good insight into their area of responsibility.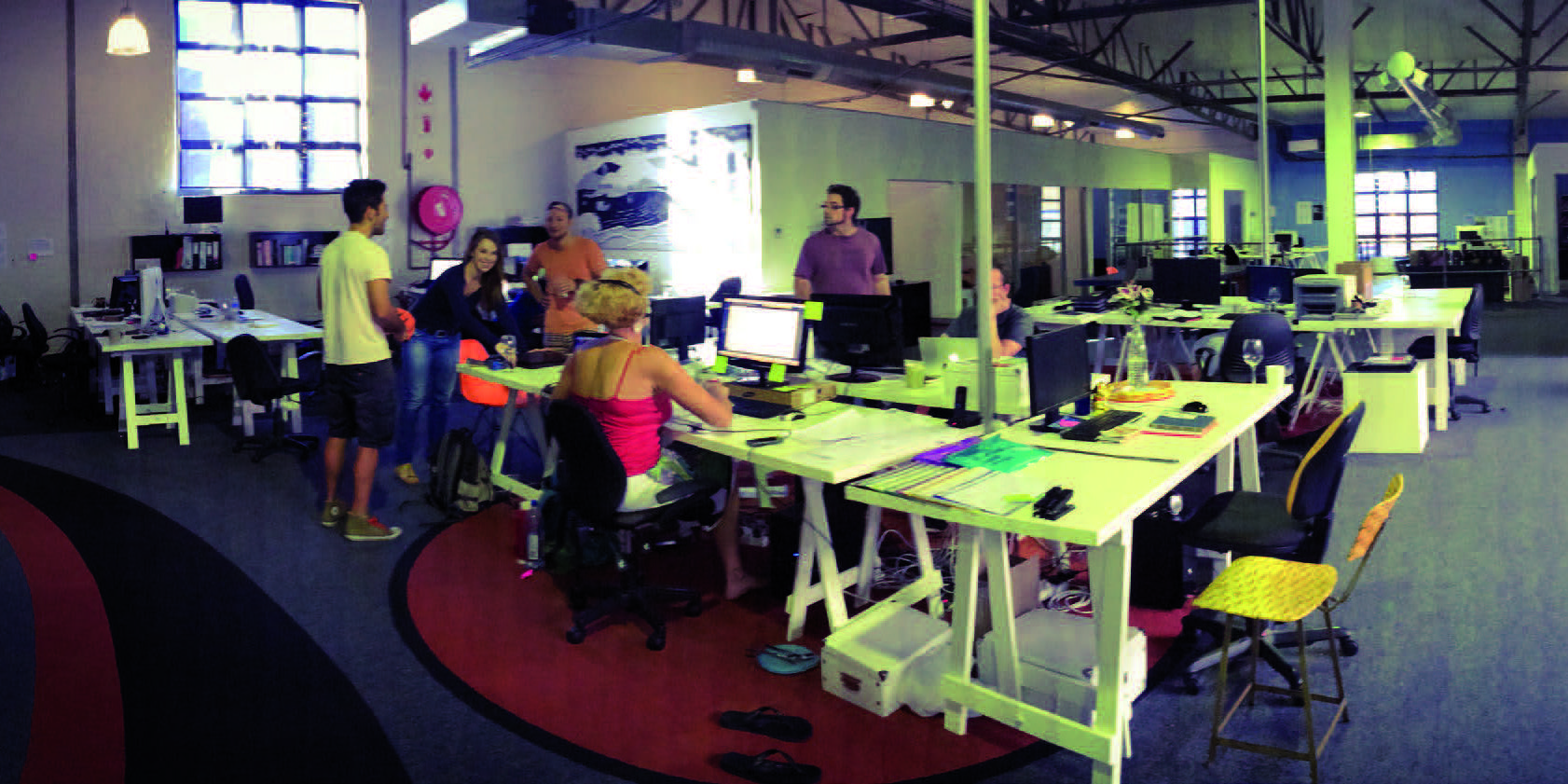 Alexander Koller worked on various projects during his internship.
Conclusion: My initially unpaid internship became a paid internship after the third week! I received around 3000 rand (approx. 200 euros) per month. When I had to work overtime, my food was paid for by the company and they organised a taxi to make sure I got home safely. All of the employees were really helpful and supportive. At lunchtime, we sometimes had a 'braai' (as BBQs are called there) and we attended several events together after work too. My last official working day was on 26 April 2014. I say 'official' because I stuck around for another month. Cape Town is a wonderful city and I was pleased to be able to work on a few interesting projects there.