Profile
Anja Wilawitzer
Semester abroad at the Howest Hogeschool in Kortrijk, Belgium.
Much more than chocolate and waffles
Welcome to Kortrijk - a small town in the west of Flanders whose correct pronunciation I was only able to learn after my arrival. My third semester of my studies was spent at the Howest Hogeschool in Kortrijk, Belgium. I knew very little about the country or the two regions of Flanders and Wallonia in advance, but that's what made the experience all the more exciting!
The spirit of Howest's international community carried me away from day one. During the week of orientation, I met at least two dozen new people from all over the world - from Mexico and Costa Rica to Spain and Sweden. With new friends at your side, you settle in quickly, of course: During the week, the demanding tasks of the university were worked off, but on weekends we rarely stayed in Kortrijk. On the one hand, we enjoyed visiting the most famous cities in Belgium, such as Ghent, Bruges, Brussels and Antwerp. But by bus we made it (almost) without problems to Paris, London and Amsterdam!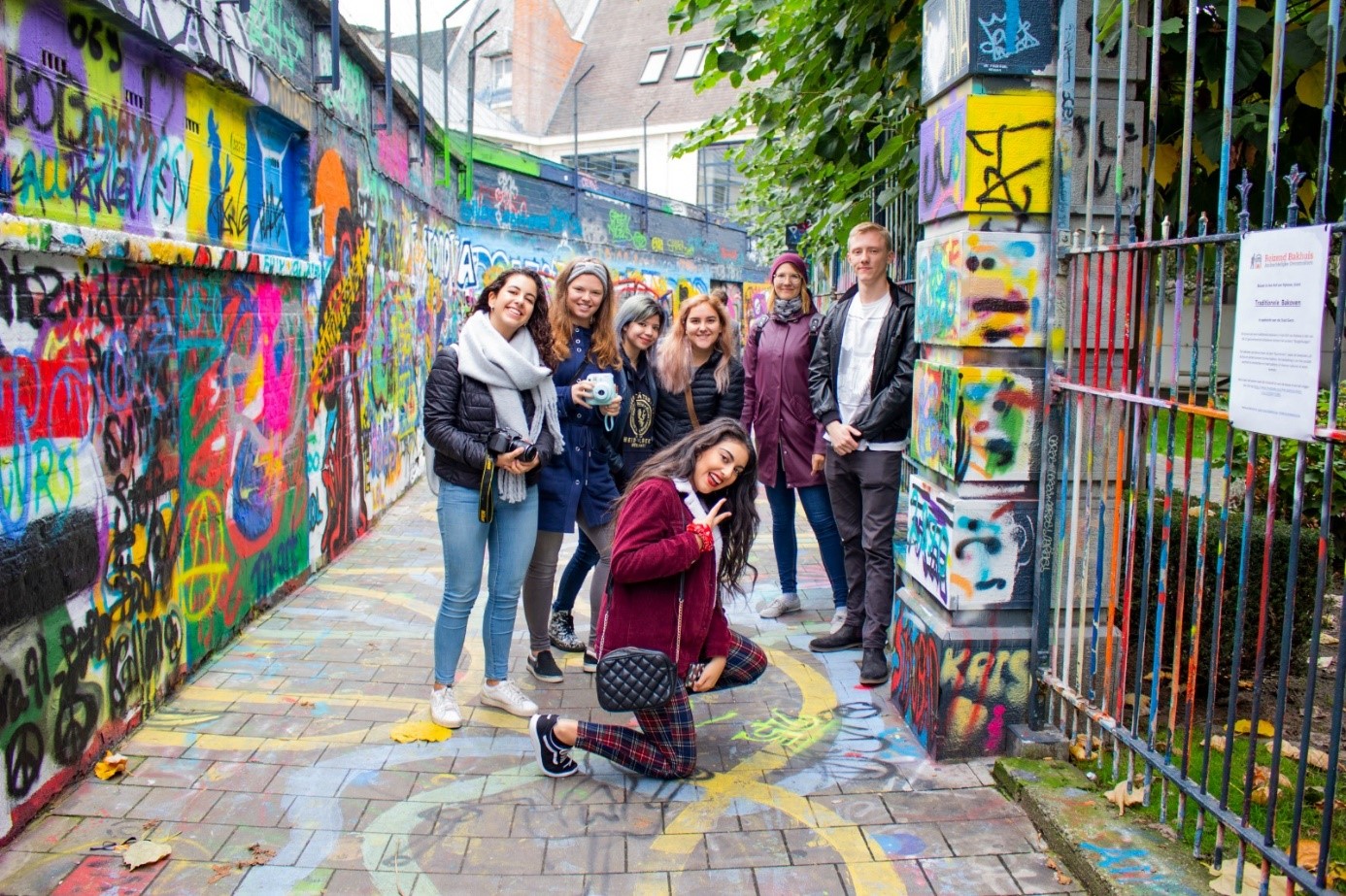 Weekend trip by train to Gent to the famous Graffiti Street.
Even in everyday life, we never got bored. Apart from the fact that the international coordinators of Howest never lacked event ideas (barbecue in winter, late-night swimming in the indoor swimming pool, karaoke evenings, etc.), we first had to learn to understand the Flemish region. The language spoken in the region is Flemish - a kind of dialect of Dutch. Especially in the beginning, the language often sounded cute and simply funny: "Sinaasappelsap" (translated: orange juice) was one of our favourite words. But French was also heard again and again, some local students even showed off their solid knowledge of German!
Apart from that, Belgium is probably somewhere between healthy (bicycles everywhere, you don't use anything else) and unhealthy (waffles, chocolate, fries, beer - must I say more?), between rain and... more rain. Nevertheless I can promise one thing: With all its absurdities, not only the country, but especially the huge international community of Howest really fascinates you and enriches you with unforgettable moments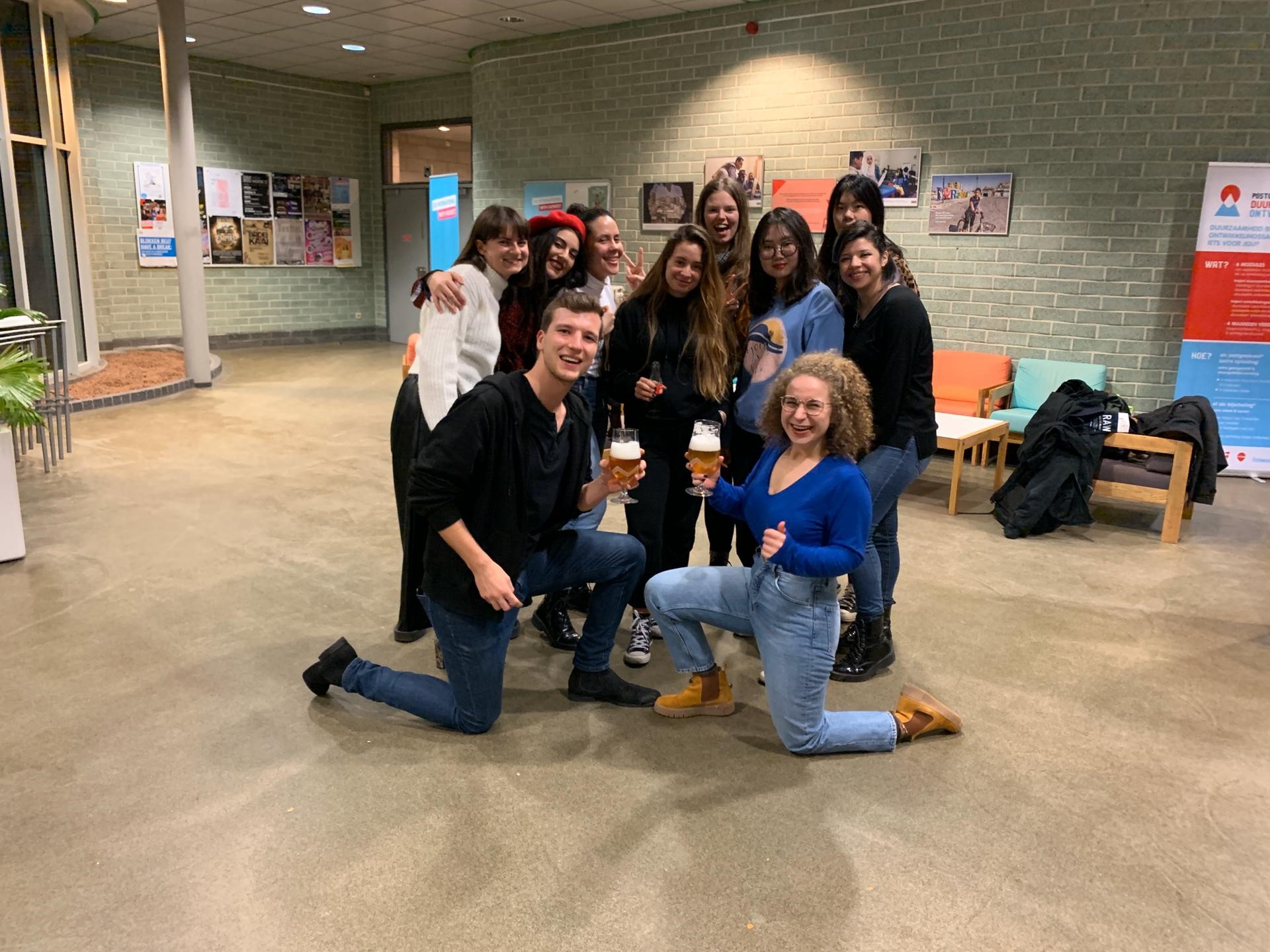 One class, six nations: Graduation photo of the international Journalism & Tourism class in the winter semester 2020.