Profile
Nadja Bors
My semester at I-Shou University Taiwan.
During my studies in International Management, I spent time abroad during the 4th semester at I-Shou University in wonderful Taiwan.
I certainly chose well in selecting Taiwan with the aim of experiencing the biggest possible culture shock: the people are different, the food is different, the uni is different, simply everything is different and that's a good thing!
Thanks to our prior knowledge, we had plenty of time to explore the numerous activities Taiwan had to offer, at the same time as pursuing our courses at the 'International Business Administrations' department. In addition to its many beaches, small islands and snorkelling opportunities, Taiwan also has lots of culture to offer including numerous temples, snacks markets and culinary specialities. Thanks to its central location and good flight connections, we were also able to visit nearby countries such as Hong Kong, Korea, Singapore and Malaysia.
Food is very highly valued in Taiwan and so we took every opportunity to explore the country's culinary offering. The chicken's feet, pig's ears and whole birds complete with head were adventurous while the hot pot, fresh seafood and traditional stuffed dumplings were a real culinary enrichment.
My semester abroad is the best and most educational experience I have ever had and I would certainly recommend it to anyone: take the chance if you can – you will certainly have the time of your life!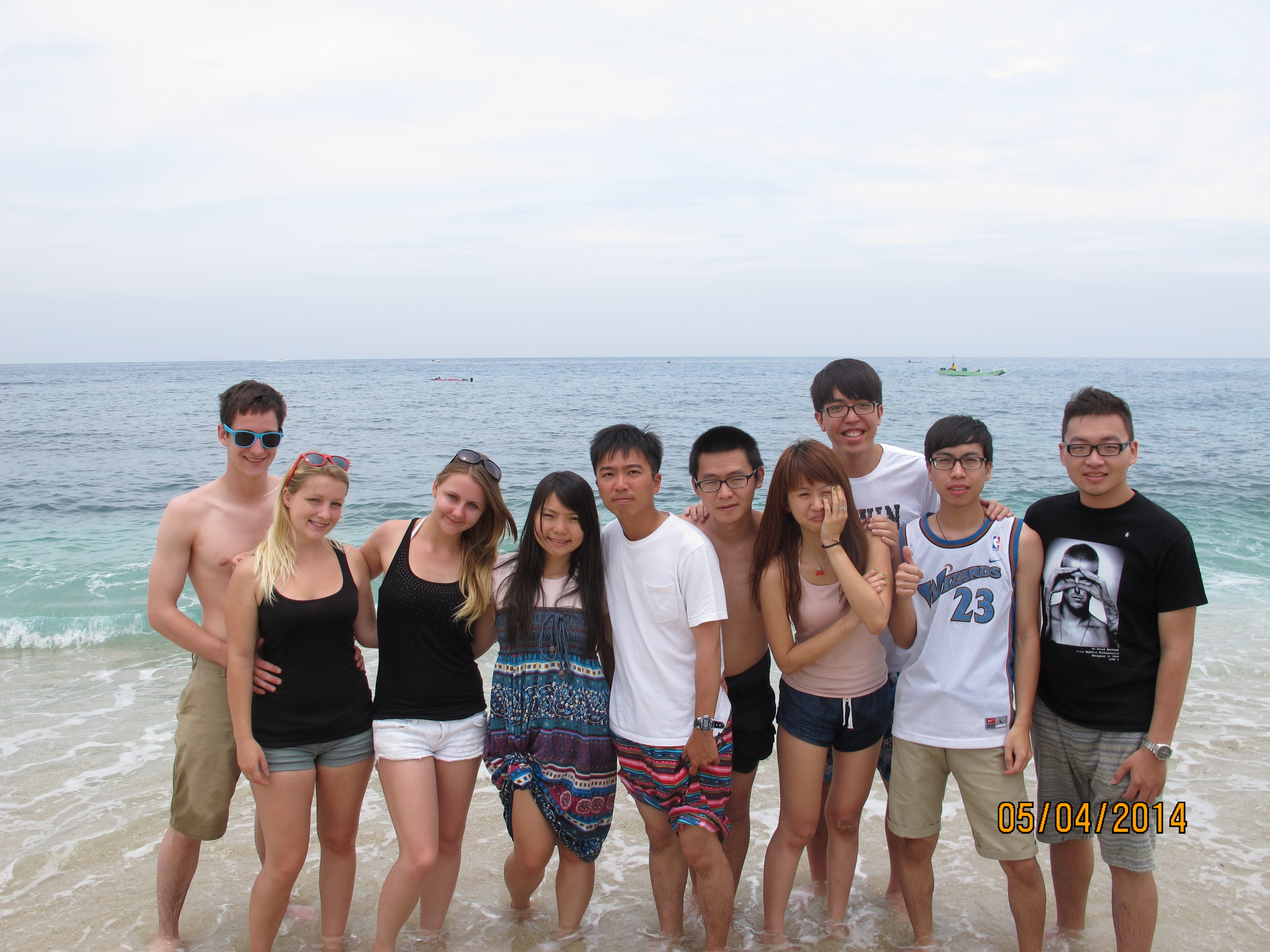 Nadja learned a lot while studying in Taiwan.