Speech therapy training practice
The Institute of Logopedics offers students a speech therapy training practice as part of the 'Integrative Process' course. This gives students the opportunity to practice speech therapy diagnosis and treatment under the permanent supervision of experienced speech therapists. Diagnosis and treatment includes speech disorders in children and voice disorders. The teaching practice ensures practical and application-oriented education to complement the knowledge and skills acquired during the placements.
Patients and clients are selected in close collaboration with the University Hospital Graz and other cooperation partners, including doctors or institutions based in Graz. The 'Integrative Process – Voice' requires close collaboration with the Department for Phoniatrics at the Ear Nose & Throat Clinic at the LKH University Hospital Graz. The teaching practice includes three treatment rooms and an audiometry room equipped with state-of-the-art instruments for phoniatric and audiometric diagnosis and transmission systems.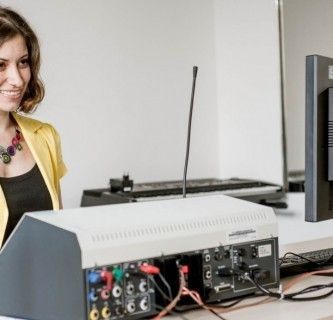 Research areas
Research is carried out in multidisciplinary collaboration with other institutes of the Department of Health Studies. The key areas are:
Development and evaluation of evidence-based innovative diagnostic and therapeutic procedures
Health services research for the healthcare professions
Innovative training concepts for the healthcare professions
Health promotion and prevention strategies
Intensive Programme for Speech and Language Therapy
In joining this international programme the Institute of Logopedics has provided the basis for an international exchange of knowledge and ideas. A student congress is held at a partner university every year. This event is a valuable help for building networks and friendships with students and prominent lecturers on renowned speech therapy programmes in Europe and beyond.
Degree programme