28 partner universities and colleges from 25 countries presented themselves at the International Fair 2023 at FH JOANNEUM.
At the International Fair, interested students had the possibility to gather information about possible semesters or internships abroad. The information booths, hosted by different countries of the world, were colourfully decorated by incoming students and students who are currently studying at FH JOANNEUM as part of an exchange programme, as well as Staff Week participants and staff from partner universities who are currently visiting FH JOANNEUM. Pictures of the respective universities, of the country and its people were displayed with the intention to give an insight into the culture of the country.
There were also small delicacies from the local cuisines - you could taste both sweet and savoury. The visitors of the fair could then vote for the booth they liked best and out of the 28 booth present at the International Fair, the winner was Mozambique.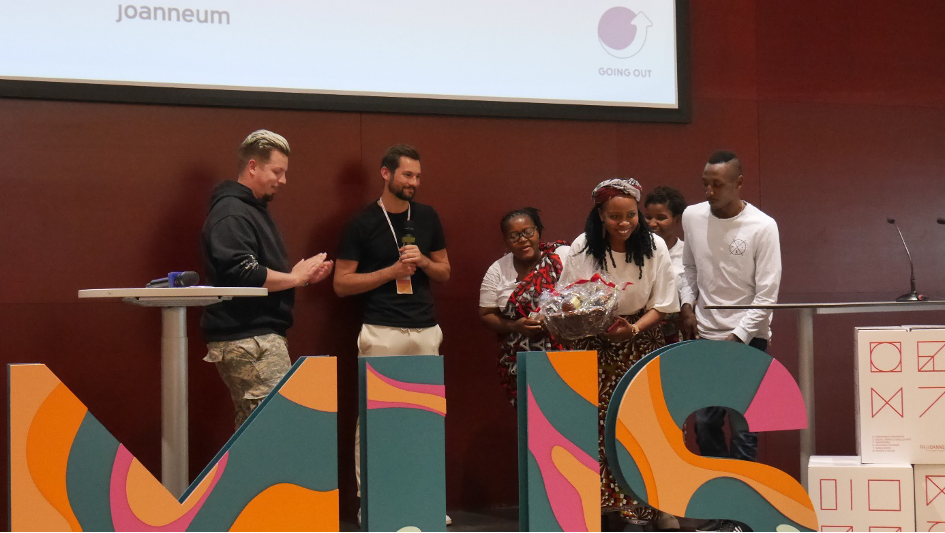 Mozambique received the prize for the best booth.
The aim of the fair was for its visitors to be able to gather "first hand" information and personal insights at the stands of the partner universities. Despite the variety of languages spoken, the chats were mostly in English. The students always had a smile on their faces and talked not only about their universities, but also about life in the respective countries. Some even wore traditional dresses and robes.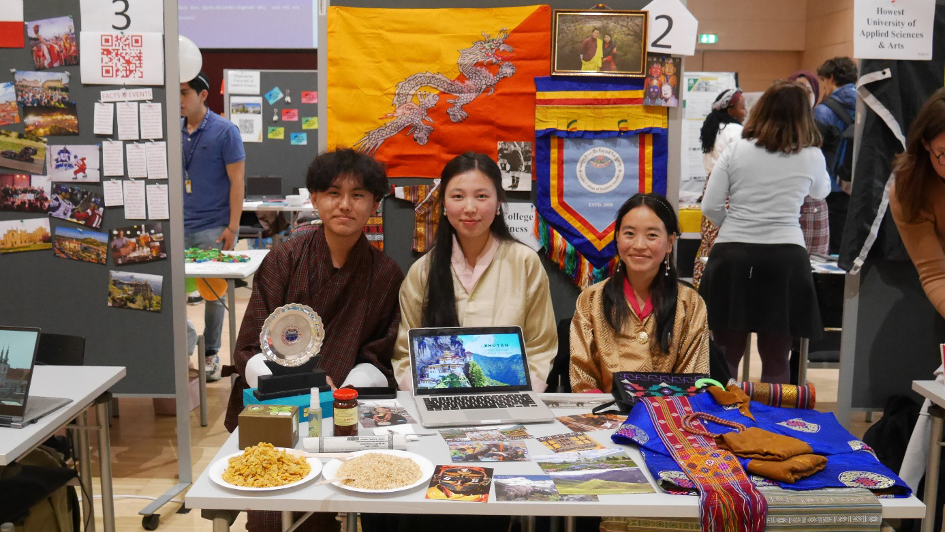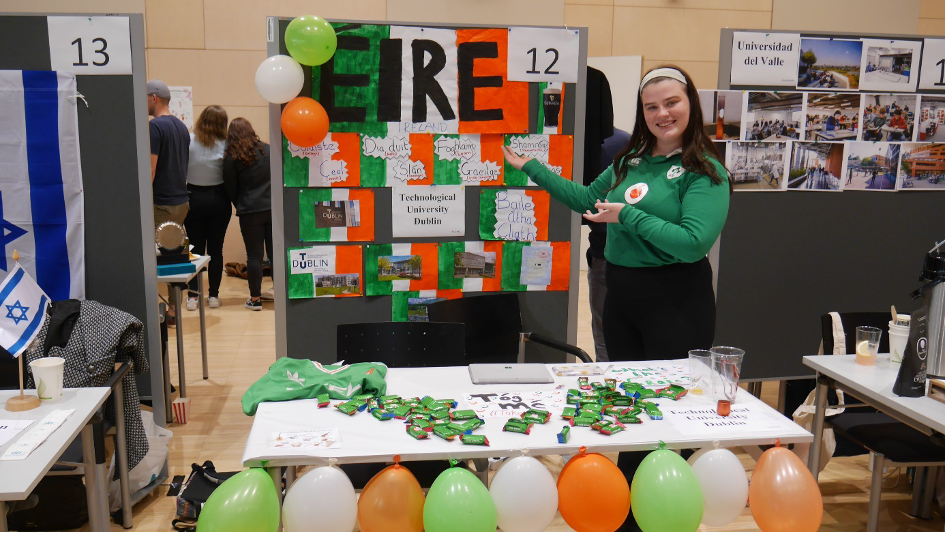 The International Fair is a place to meet and exchange ideas. Relationships among partner universities work well: around 350 students from 50 countries visited FH JOANNEUM in 2022/2023. However, the program abroad is also taken up by many FH JOANNEUM students: In this academic year, 473 students decided to study or do an internship abroad. Furthermore, staff members have the opportunity to take part in further education or training abroad within the framework of Erasmus Staff and Teaching Mobility.
The various countries presented themselves for three hours in the Audimax of FH JOANNEUM. Numerous interested people visited this year's International Fair, making it a colourful and fun hustle and bustle of students from all over the world. Lastly, a British staff member from a partner university in Thailand showed a few Irish Dance steps. The International Fair was organised by the International Relations Department.