Division
ZML – Innovative Learning Scenarios
Flexible learning is the future.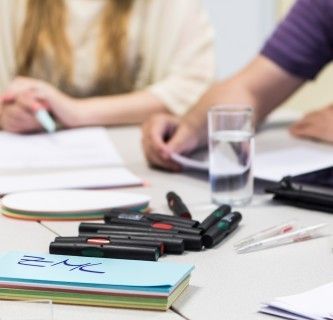 The ZML team follows current e-learning trends, gains new knowledge in online spaces, networks with online communities – and makes this expertise available to a diverse mix of learners with different needs as part of projects, training courses and services.
ZML – Innovative Learning Scenarios is a hybrid division. It explores learning scenarios as part of research projects, develops innovative training courses on current trends in e-learning and provides advice and support to FH JOANNEUM lecturers and students. The ZML team are digital natives, using social media in their professional and private lives and learning in Massive Open Online Courses, or MOOCs.
ZML runs FH JOANNEUM's central Moodle platform as part of the Virtual Campus, supports lecturers in technical and didactic matters and introduces students to Moodle. ZML also offers workshops and organises the annual E-Learning Day at FH JOANNEUM.
The research and contract projects focus on
E-moderation and establishing communities of practice,
Emergent learning processes, e.g. in MOOCs – Massive Open Online Courses,
Game based learning and
Visualisation of online learning processes, e.g. social network analysis.
Team