Profile
Martin Haring
Interim report on my semester at the University of Applied Sciences Oulu in Finland.
Interim report
Terve!
Life in Oulu feels good. This place is full of nature and tranquillity. Walking through the city, you quickly come across a park, a forest or one of the many sights. There is not much traffic on the streets here, compared to other cities. If you want to go somewhere, usually you hop on a bike. The weather is very changeable; there are days when it is sunny, rainy and windy all at the same time. But normally you can count on it being windy and cold.
Studying at the University of Applied Sciences in Oulu is not the greatest of challenges but does have its difficulties. The Finnish education guidelines were completely new to me. The grading system is in reverse, semesters take place in spring and autumn and some of the online platforms feel rather redundant.
Every course is evaluated in its own unique way. In some courses, you only have to submit one work whereas others involve several exercises, a small project and an exam. My biggest success to date was to present my work as part of the Computer Graphics course. Hearing that my presentation was one of the best on the course to date was a great source of motivation.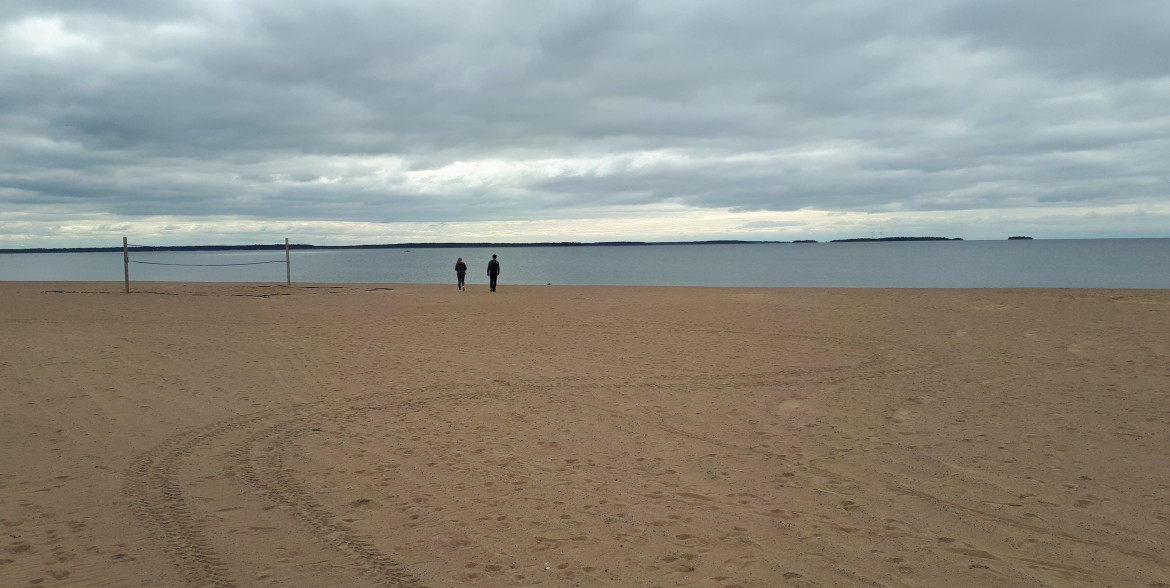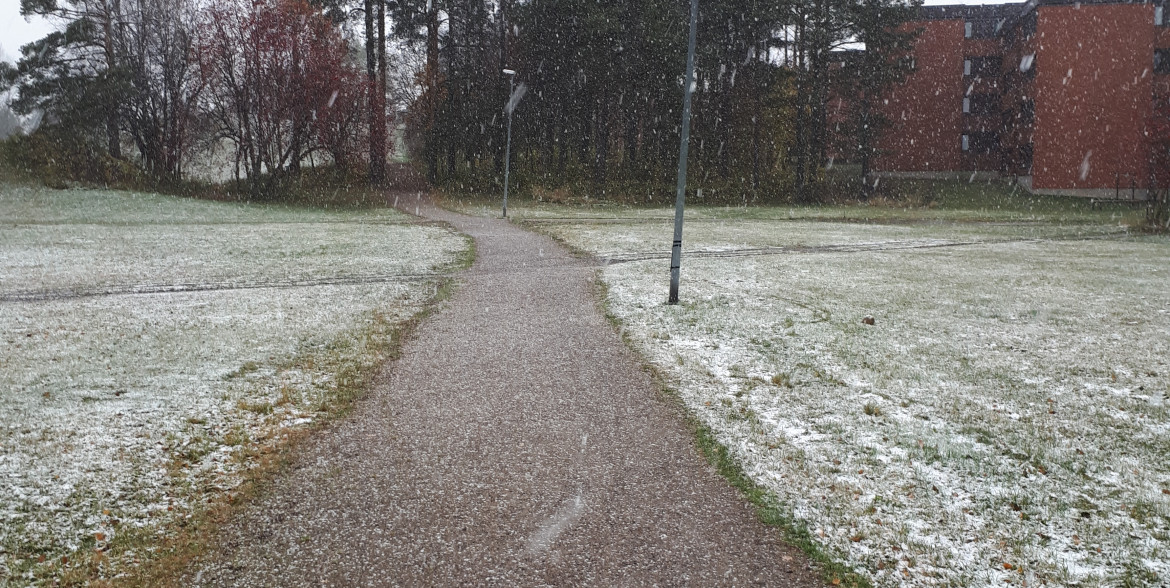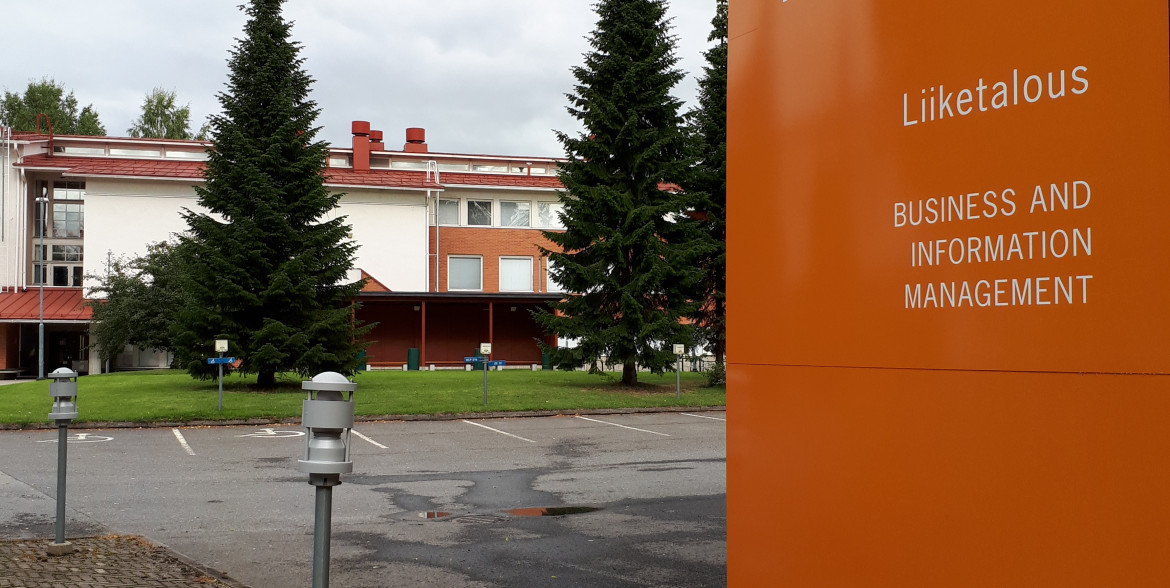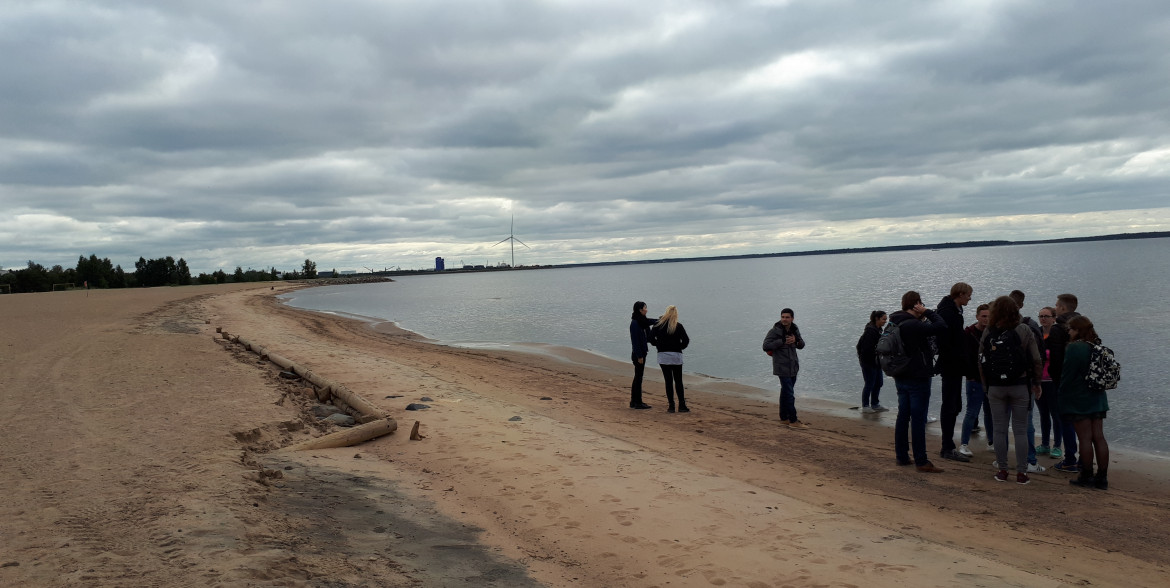 Final report
Terve!
"To travel as far as possible" became reality. I spent the fifth semester in the North of Finland: in Oulu, the capital of northern Scandinavia.
Getting used to the new environment did not take much time. My tutor greatly supported me with that, by both guiding me to the most important places in the city and telling me the do's & don'ts of Finnish culture. The autumn term started with the Orientation Days at the Oulu University of Applied Sciences. There, I met many different people from many different countries. Around 150 exchange students from Germany, the Netherlands, France, South Korea and many other countries gathered in the second largest campus of the university.
Every course I took was both interesting and well organized. One course had some complications and had to be switched. Fortunately, this problem was resolved in time.
However, studying is only one part of a student's life. Another important part is travelling. The sea is quite close to the city, allowing for trips to Sweden or Norway. Lapland lies to the north, and can be reached relatively quickly by bike. Alternatively, there is Russia to the east, popular for road trips.
The most favored travel destination for exchange students proved to be Lapland. This is the place where the real Santa Claus lives, where you can see sled dogs in action and where you can find the most snow in Finland. Also, the sauna experience is better than in all other regions of Finland.
If you decide to stay in Oulu you will have enough time for hobbies and friends. Leave the dormito-ry and there is a swimming hall and a small climbing park right around the corner, go further into the city and you will see many parks and forests. If you explore even further you will end up standing on the beach or meet a moose in one of the forests. I recommend seeing as much as you can as soon as possible, if you wait too long there will be snow outside. And the temperatures that come with it can be brutal.
I profited a lot from studying abroad: I learned a lot about Finnish culture, I have an easier time or-ganizing myself and my English skills have sharpened, too. This experience is to be recommended; at least I do not regret it.