Department of Health Studies
Physiotherapy
My Studies
Infrastructure
During the course, our students learn to use a wide range of physiotherapy equipment both on themselves and on their colleagues. Being able to use equipment to demonstrate movement patterns is an important component of the daily life of a physiotherapist.
At our exercise science laboratory, we offer students the following equipment and programmes:
The ZEBRIS FDM system is a measuring plate which records pressure distribution while standing and walking. This enables any deviations in posture and gait to be identified – both measurements which are important for movement analysis.
The CONTEMPLAS Motion Analysis programme enables the systematic recording and analysis of movement patterns.
The NORAXON Myo Trace 400 and KINE – future in motion equipment measure muscle activity in stance and motion. Our students draw conclusions in terms of muscle strain, muscle tiring and sequence of muscle activity in a muscle chain.
The SONOSITE M-Turbo system uses ultra-sound as a learning tool. This enables patients to learn to identify and specifically activate deep muscles which the patient may not be able to perceive or feel.
The MFT S3 Check measuring plate can be used to measure key parameters in balance ability.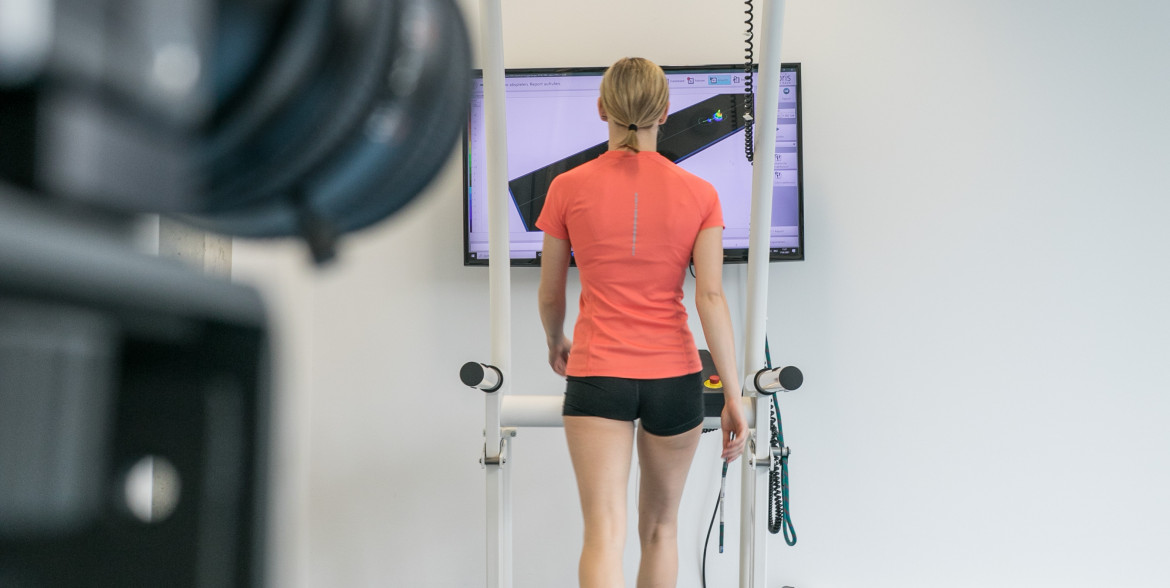 Read next:
Student Projects
Our broad education allows you to work on a range of interesting and exciting projects. Find out here how you can put your theoretical knowledge into practice.