Department of Health Studies
Biomedical Science
My Studies
Infrastructure
In addition to general teaching rooms such as lecture halls, seminar rooms and IT labs, our Institute also offers state-of-the-art laboratory facilities, in which our students receive practical training in small groups.
The microscopy room features a range of microscopes for analysis in the fields of haematology, cytology, histology, microbiology and clinical chemistry. Students have access to transmitted light microscopes as also fluorescence and reflected light microscopes or a special discussion microscope.
Our large equipment lab comprises various automated analysis systems which are coupled to the lab IT system and are primarily used in clinical chemistry, haematology, hemostaseology, immunology and point-of-care diagnostics.
Work is carried out in microbiological safety cabinets in the cell culture lab in order to meet the stringent safety requirements applicable to molecular biology and cell culturing. Access is only possible via an air lock system.
Students can use special lab instruments for exercises in different biomedical fields, including microtomes, analytical balances, photometers, thermocyclers and coagulometers. Additionally, special labs featuring cutting edge instruments are available for research projects. The focus here is on molecular biology, chromatography and mass spectrometry technologies.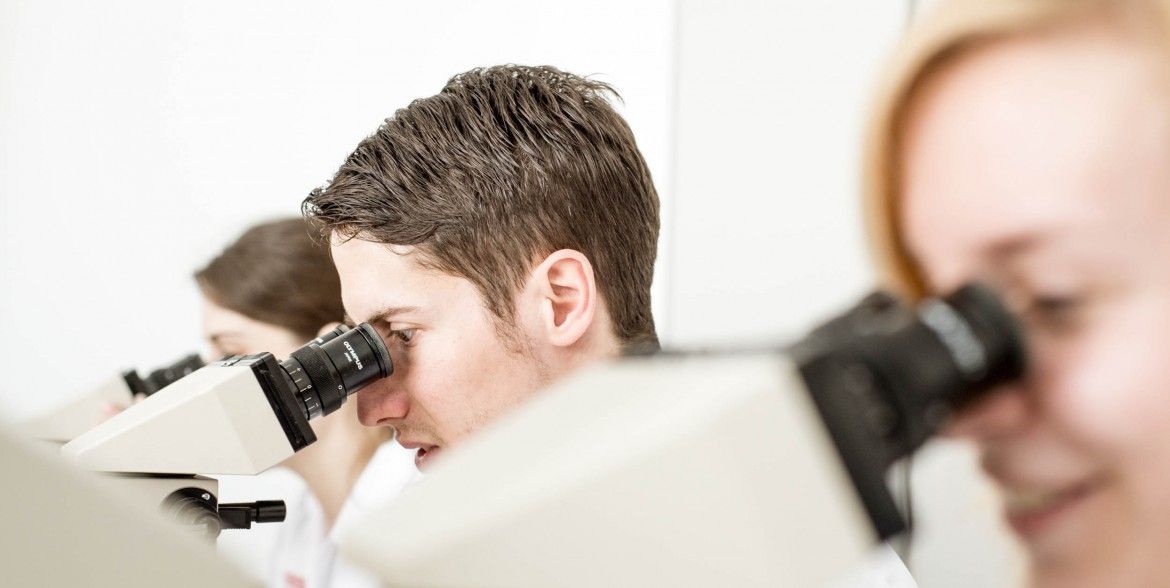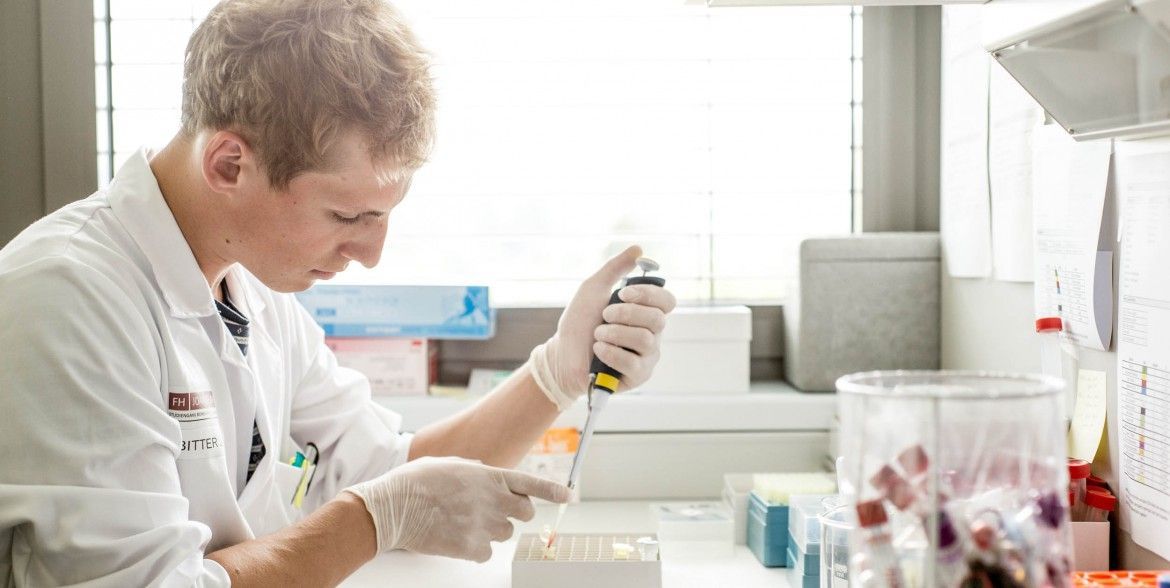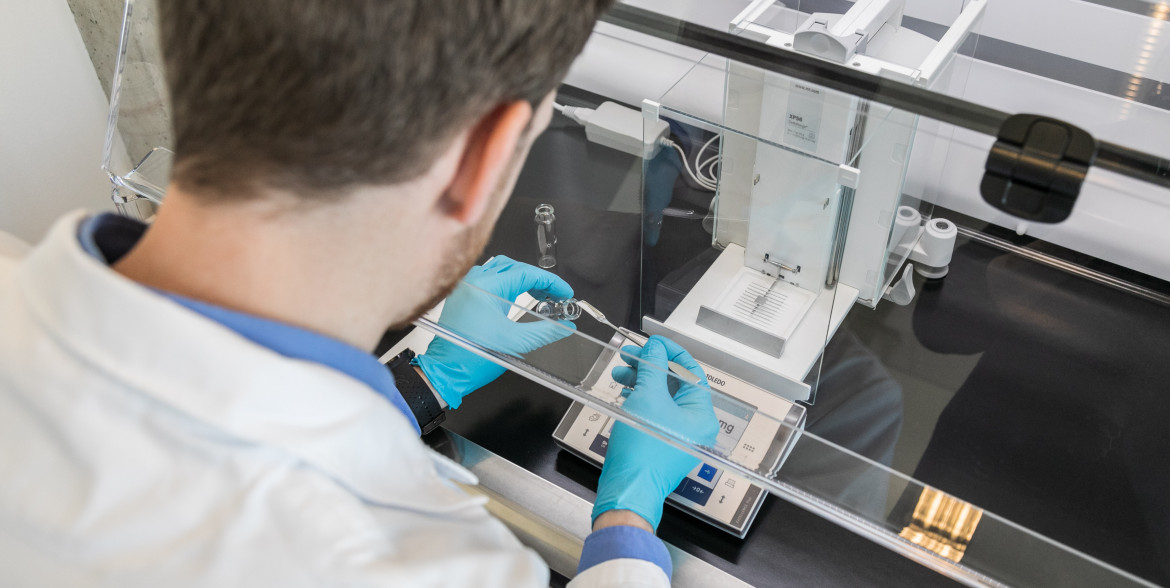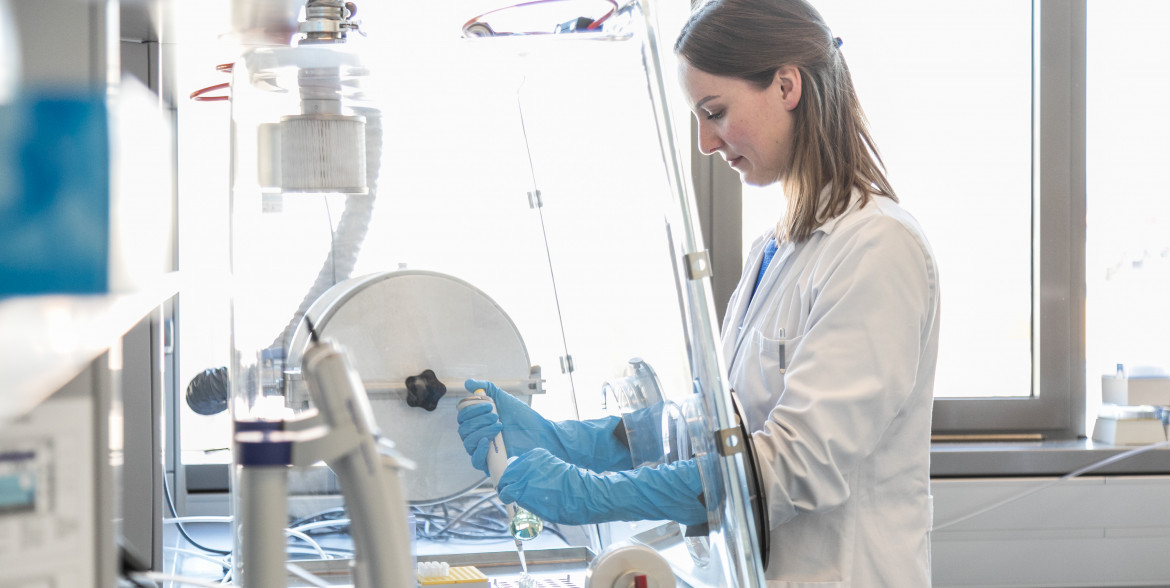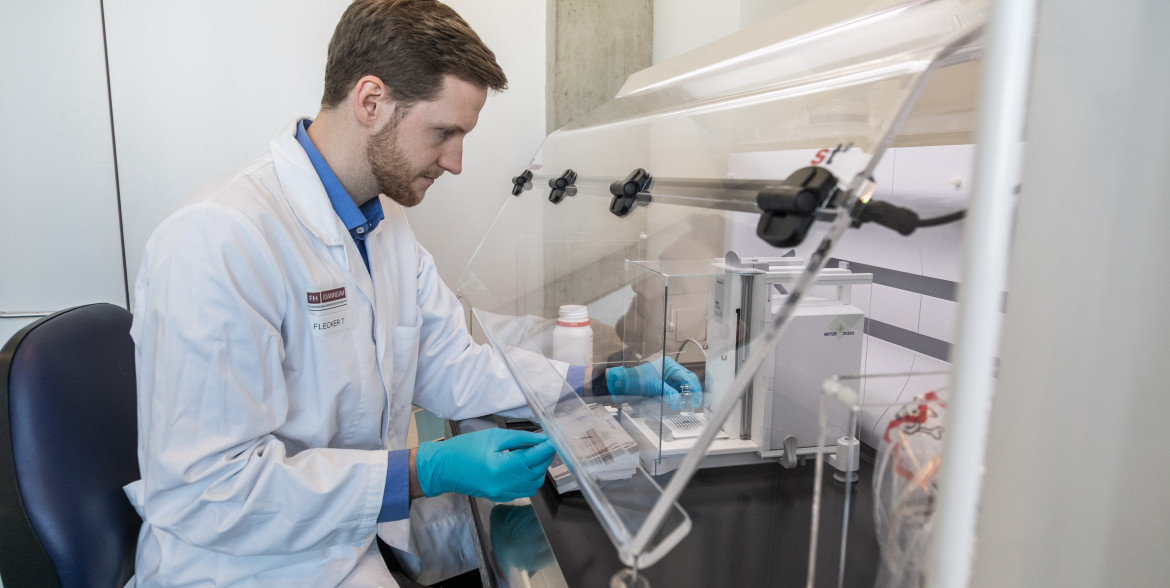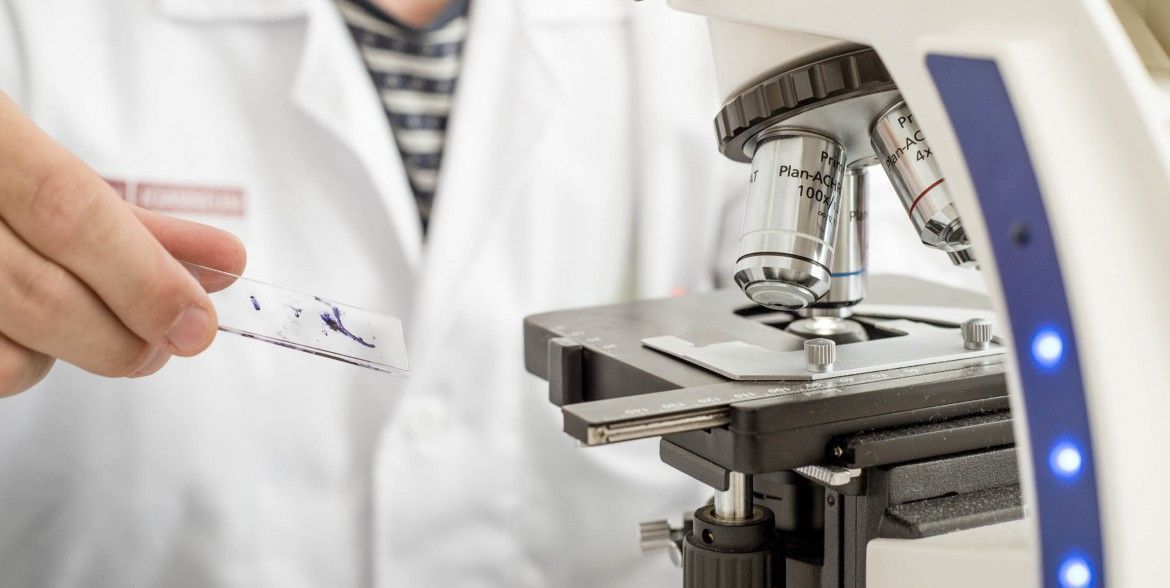 Read next:
Internship
An internship is an excellent opportunity for you to apply your knowledge and new skills to in world of work. Here you can find examples of internships, students' experiences and lots more.