Department of Health Studies
Occupational Therapy
My Studies
International exchange from home with COPILOT
The collaborative university project COPILOT, which was completed in 2021 under the leadership of Elisabeth Fattinger, has now reached the implementation phase as a course at FH JOANNEUM in Bad Gleichenberg and is already meeting with a positive response from students in the various semesters in terms of virtual mobility.
Students can learn with their colleagues from different European partner universities on certain topics with and from each other online and thus acquire intercultural skills and an international perspective of their professional field - from home. COPILOT thus proves to be a low-threshold opportunity to participate in an international exchange.
In the course of their studies, FH JOANNEUM students can choose at least two of a total of eight international online modules in which they work on occupational therapy topics such as Professional Identity, OT and Digitalisation or Family Occupations Through Generations together with their "peers". Afterwards, our students receive certificates of participation, which are highly valued especially for further applications in the international setting.
Statements from students
Are you interested in more information about COPILOT? You can contact our COPILOT coordinator Ms Elisabeth Schwab, who will be happy to answer any questions you may have. You can also find information about the Erasmus+ funded university project here.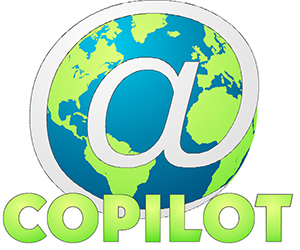 Read next:
Internship
An internship is an excellent opportunity for you to apply your knowledge and new skills to in world of work. Here you can find examples of internships, students' experiences and lots more.