Department of Engineering
Production Technology and Organization
My Studies
Student projects
From the very start of the degree programme in the first and second semester students work in teams to solve straightforward technical and organisational tasks in projects. They thus gain an insight into how a production-related or organisational idea is created and successfully implemented within a team. At least two lecturers from different subject areas are available to offer all the help needed. A recent assignment, for example, was to develop a can and plastic bottle crusher and create the organisational framework for its manufacture.
Our in-house training factory, which we share with the Industrial Management degree programme, is available to our students for their interdisciplinary project in the fourth semester. Here students work in teams to devise solutions to production-related issues which are affected by factors such as supply and delivery, work scheduling, warehouse design and automation.
Current student projects
Safety binding for wakeboards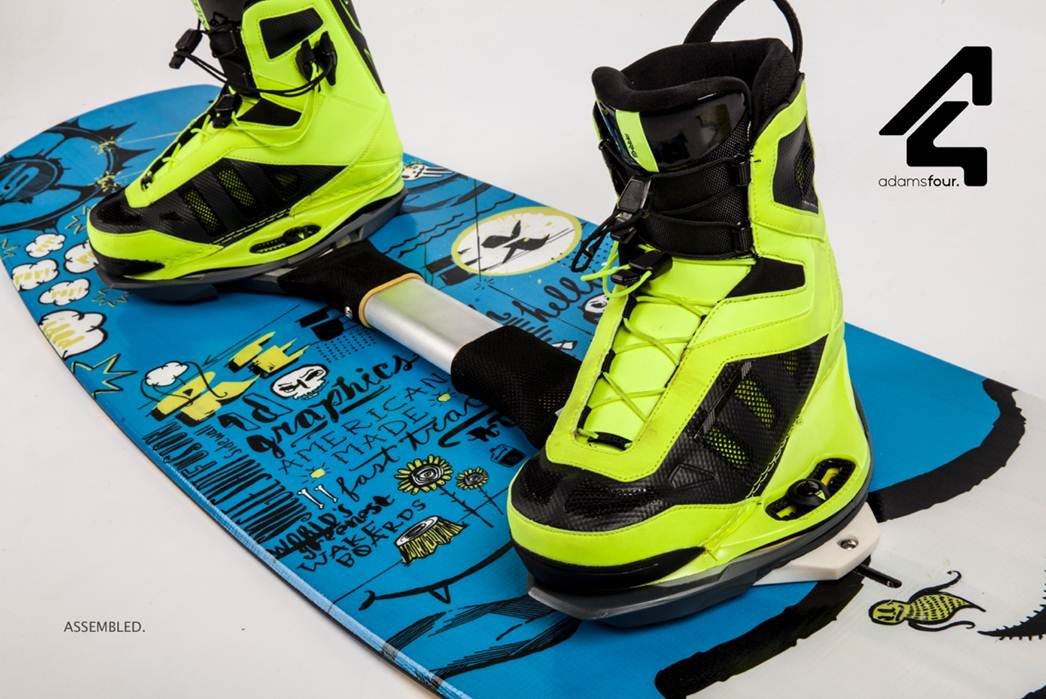 Safety binding for wakeboards
Working together with Grambach product developer MADKEM students developed a safety binding for wakeboards. Wakeboarding is a popular new sport combining elements of surfing, snowboarding and water-skiing. It's not only a lot of fun however; it involves considerable risk of injury.
A novel release mechanism simultaneously releases both feet from the board to reduce the risk of serious injury. The students worked in two groups with each developing a design concept, conducting feasibility studies, building a prototype and testing it on a test bench built specifically for the job.
The product, now patented, is to be released on the market in 2016 under the Adamsfour label. Safety Plate is intended for use by experts when training and to protect beginners from serious injury.
Semester: 3rd semester
Project manager/contact: FH-Prof. DI Dr. Gerhard Walenta
VINOCUT for tidy bottle necks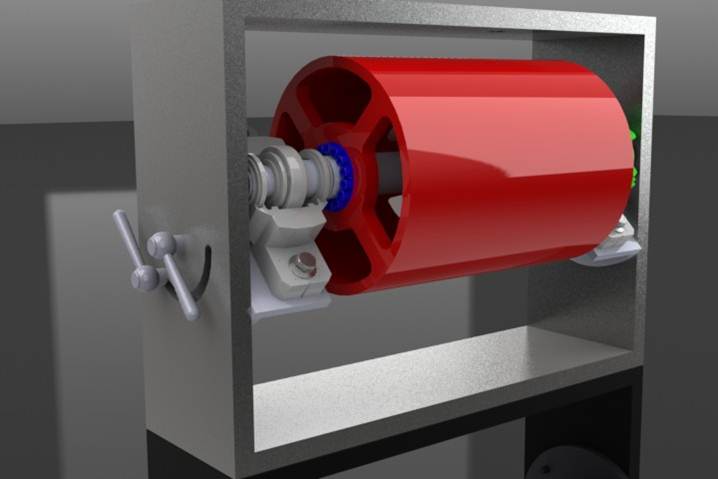 VINOCUT for tidy bottle necks
Removing the remains of aluminium or plastic collars from the necks of used wine bottles when recycling them (washing and refilling) is a laborious and time-consuming process for local wineries.
To solve this problem, students joined forces with technology specialist i-Tec Styria and inventor, entrepreneur and patent holder Franz Schriebl to develop a mechanical device ready for series production. The empty bottles are carried on a conveyor belt to the installation, where they are then led rotating past a revolving cutter roller, all in one continuous process. This technique combining rotation of the bottle and vertical movement of the cutter roller removes the collar while preserving the bottle and has already been patented.
You can see exactly how it works on YouTube.
Semester: 3rd semester
Project manager/contact: FH-Prof. DI Dr. Gerhard Walenta
Read next:
Semester Abroad
During the semester abroad at one of our partner universities you will gather intercultural experiences and expand your horizon. Here you can find more information about requirements and how it all works.