Department of Building, Energy & Society
Mobility Technologies
My Studies
Why Mobility Technologies?
The integration of new forms of mobility, high pollution levels and increasing pressure on existing mobility infrastructure are confronting regions and cities with major challenges for the future. Strategies to develop and manage modern mobility systems need to be developed if we are to ensure that cities remain liveable for generations to come. Join us and help shape these solutions. During your studies you will focus on modern traffic simulations, international mobility trends and innovative scenarios. If you are striving for a career which focuses on modern mobility management, then this degree programme prepares you for tomorrow's world of work.
Key subject areas
Sustainable mobility technologies
Mobility is a major contributor to greenhouse gas emissions, not only in Austria but around the world. Play your part in shaping tomorrow's sustainable and climate-friendly mobility by addressing innovative mobility and transport solutions in both urban spaces and rural areas. This specialisation focuses on international mobility trends, modern transportation technologies, smart city and regional planning, as well as traffic simulations and intersection design.
As mobility issues are connected to societal and psychological developments, you will also immerse yourself in topics of mobility behaviour and ethical aspects of new mobility technologies. In our Mobility Lab you will work on practical traffic simulations and use our state-of-the-art equipment and driving simulators to work on planning projects. Practical, interdisciplinary projects and excursions represent a cornerstone of your applied master programme.
Obligatory module: environmental management and climate protection
Global warming, energy transition, smart mobility: these and many other developments, whose full impact we cannot yet predict, will shape the decades to come. This uncertainty demands that we prepare our students to face a variety of challenges and enter a flexible, project-based working environment. A key element in this preparation is the obligatory module in which all students explore the key factors influencing our future.
You will immerse yourself into the mechanisms of climate change and its effects on the planet. You will gain deep insights into the areas of environmental reporting, environmental process engineering, big data simulations, but also in the field of management with applied case studies in strategic and sustainability management.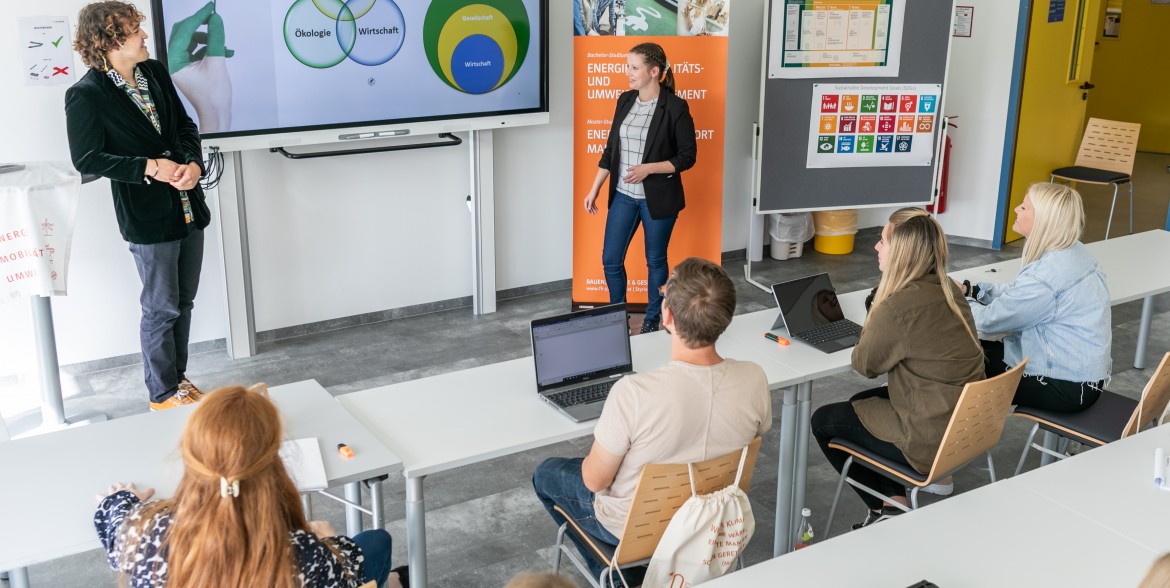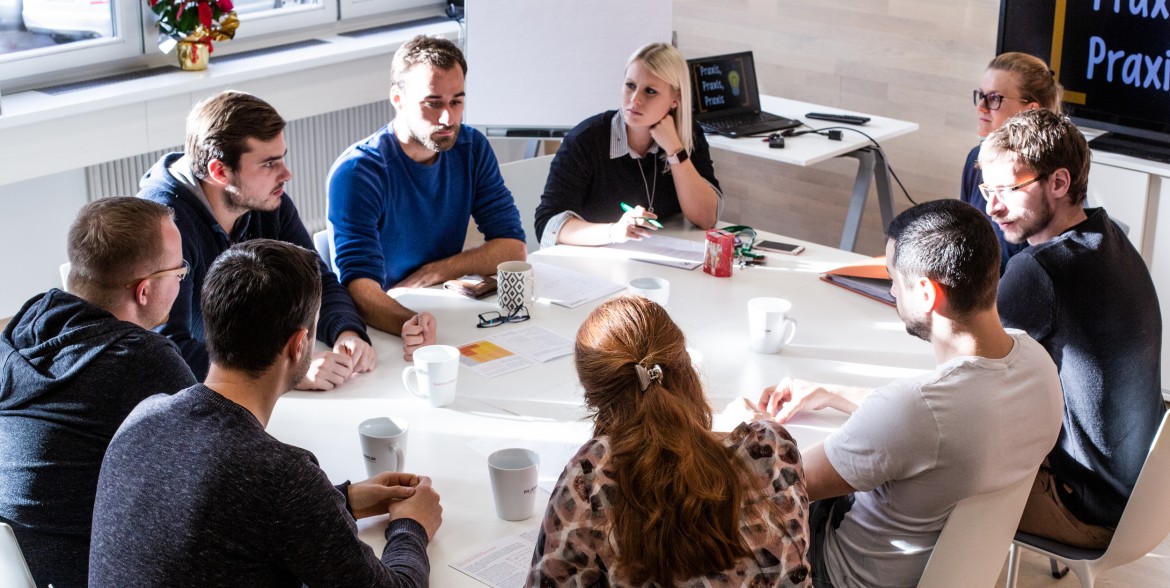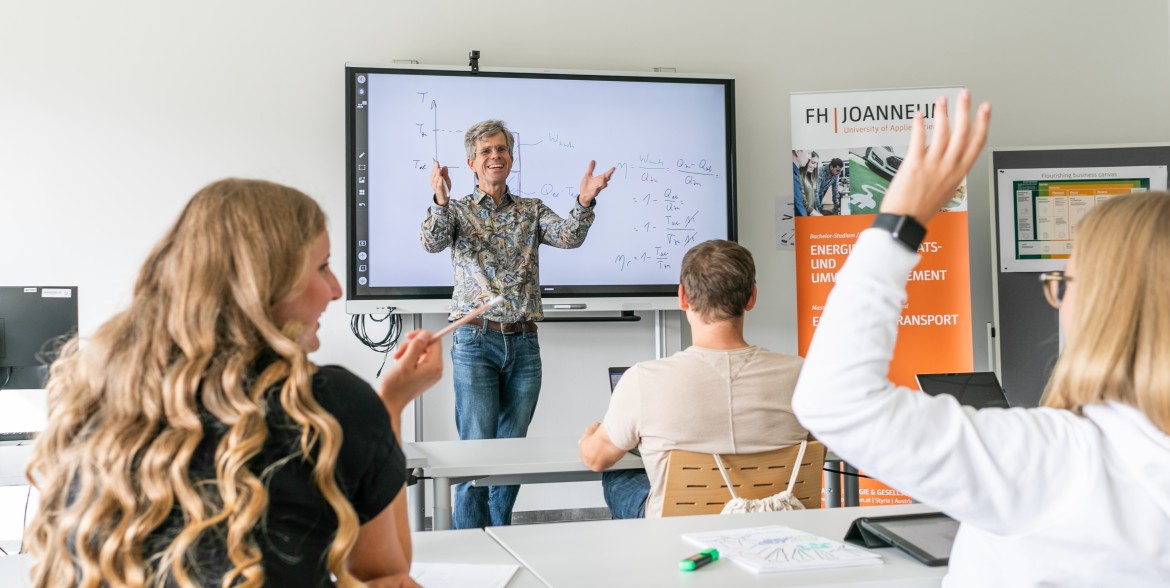 Basic introductory module
In order to open up the programme to students from a wide range of disciplines, we offer graduates of Bachelor's degrees with no relevant background a basic introductory module in industrial and engineering management during the first semester which will prepare them for the Master's degree programme.
Expand your interdisciplinary skills!
Electives: Highly relevant and up-to-date
Thorough training in a variety of specialisation areas is needed in order to shape our future environments. We offer you a multifaceted elective module which gives you every opportunity to expand your horizons and strengthen your interdisciplinary skills.
You can choose courses amounting to a minimum of 34 ECTS credits to enhance your specialist knowledge. We offer electives in the subjects of sustainable building management, autonomous driving technologies, environmental analytics, innovation and change management or traffic safety.
International focus
Cities all around the world are growing, facing planners with ever greater challenges in urban contexts. How do you supply tomorrow's cities with sustainable energy? Which forms of mobility need to be established? How can challenges such as particulate matter emissions and global warming be managed in an innovative and creative manner? The core issues of this programme are relevant worldwide, and are ideal for discussion in an international context. Working on supervised projects you will develop solutions for the future together with students of different nationalities.
We also enable our Master's students to spend a voluntary semester abroad at one of our partner universities. Learn about international approaches to energy technology issues, environmental protection and mobility, and network with international experts.
Read next:
Curriculum
To make your education as wide-ranging and practice-oriented as possible, the course content is divided into modules of different subject areas. Here you can find an overview of all modules and the associated courses.