Department of Health Studies
Radiography
My Studies
Infrastructure
Many practical exercises take place either directly on the Radiography premises, or on location, usually at the University Hospital Graz. This ensures that theory truly reflects practice.
Courses are held in small groups in the demo lab, where students learn the practical handling of X-ray tubes. The lab also provides other teaching materials, including radiation protection elements and storage aids, to give students hands-on experience. As well as several display cases, 3D models help support the learning process.
The PACS room is also equipped for teaching in small groups. The computers are networked with external operators allowing many sample images to be discussed. The room also houses several display cases, which hold 3D models designed to train spatial awareness.
The Radiography degree programme has its own nuclear medicine laboratory, equipped in accordance with legal requirements. Here applied exercises are run using open radioactive materials.
The ultrasound laboratory houses ultrasound equipment which is also used for exercises. The room is also used for running classes for small groups.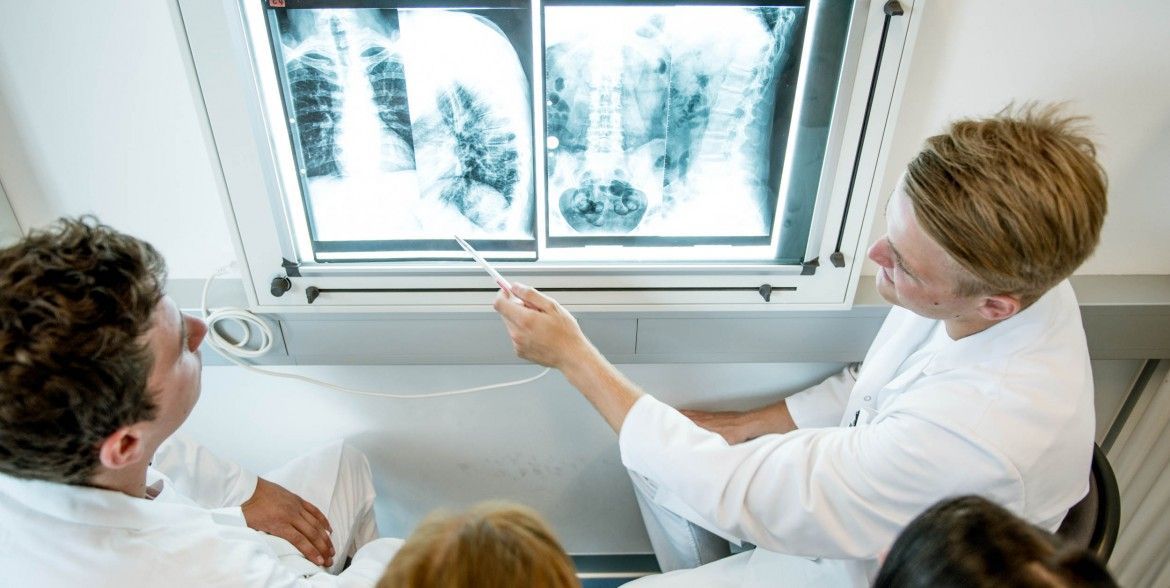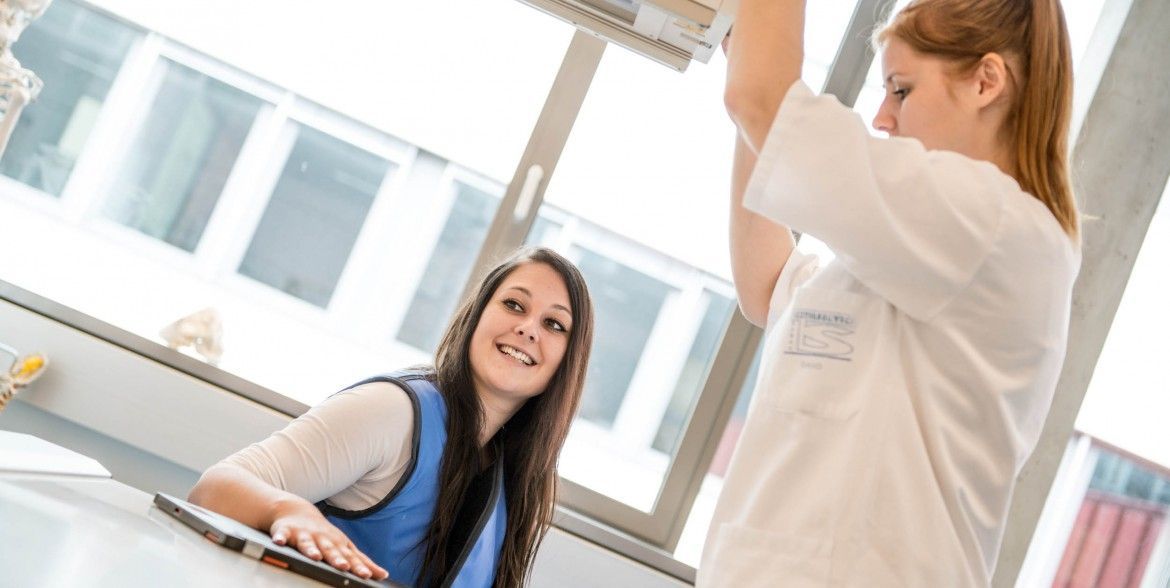 Read next:
Student Projects
Our broad education allows you to work on a range of interesting and exciting projects. Find out here how you can put your theoretical knowledge into practice.