Department of Engineering
System Test Engineering
My Studies
If you choose to study System Test Engineering at FH JOANNEUM, you'll be working with the best possible resources. In addition to lecture halls and seminar rooms we also offer IT rooms, computer engineering labs, electronics labs, an EMC/high-frequency lab featuring an anechoic chamber, an aiMotionLab and a state-of-the-art project lab.
All labs are furnished with top-class equipment and meet the latest standards of the electronics industry. Your student card gives you access to our teaching labs outside course times so that you can work on your own projects or repeat lab tests at a time that suits you.
The System Test Engineering programme additionally offers a test lab with a fully equipped PXI system from National Instruments and an ATE lab with testers provided by Teradyne and Advantest. These labs allow you to carry out the full range of practical test engineering tasks, from simple measurements or the characterisation of component groups through to the preparation of production tests.
We have a range of software licences and tools you can use in our courses. Our licences include, for example, Matlab/Simulink (campus licence with all toolboxes), LabVIEW/test stand with our NI LabVIEW Academy, Altium Designer and OrCAD. In addition, you also have free access to a host of Microsoft products.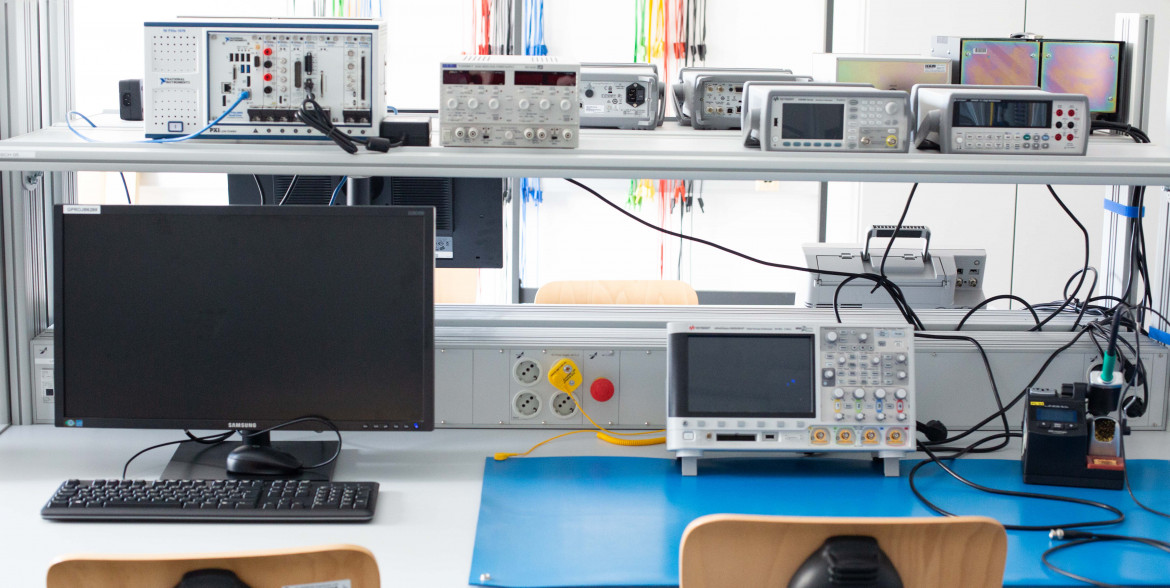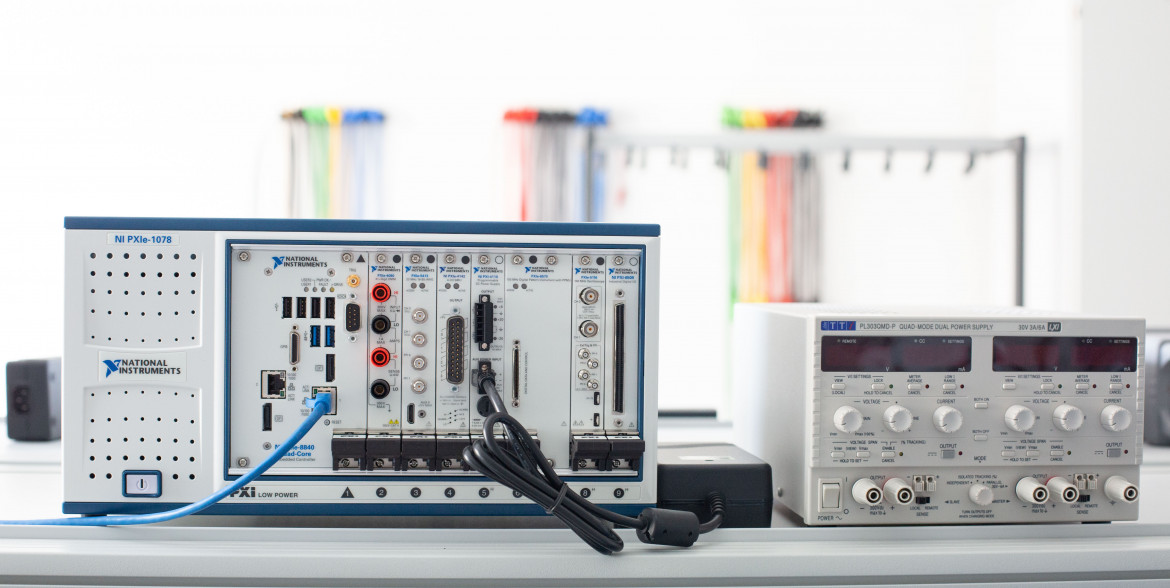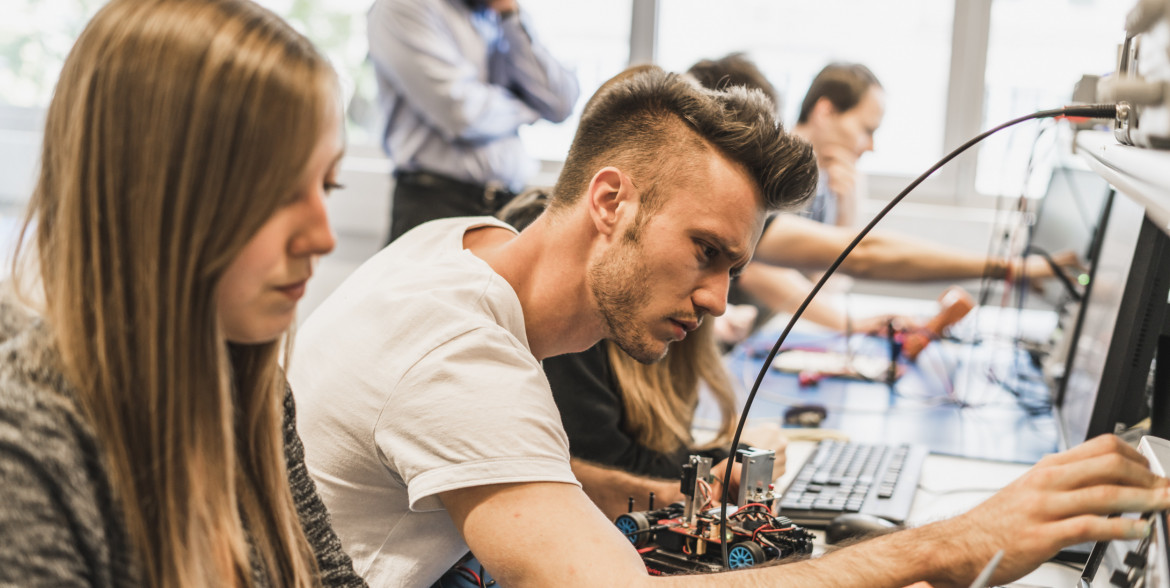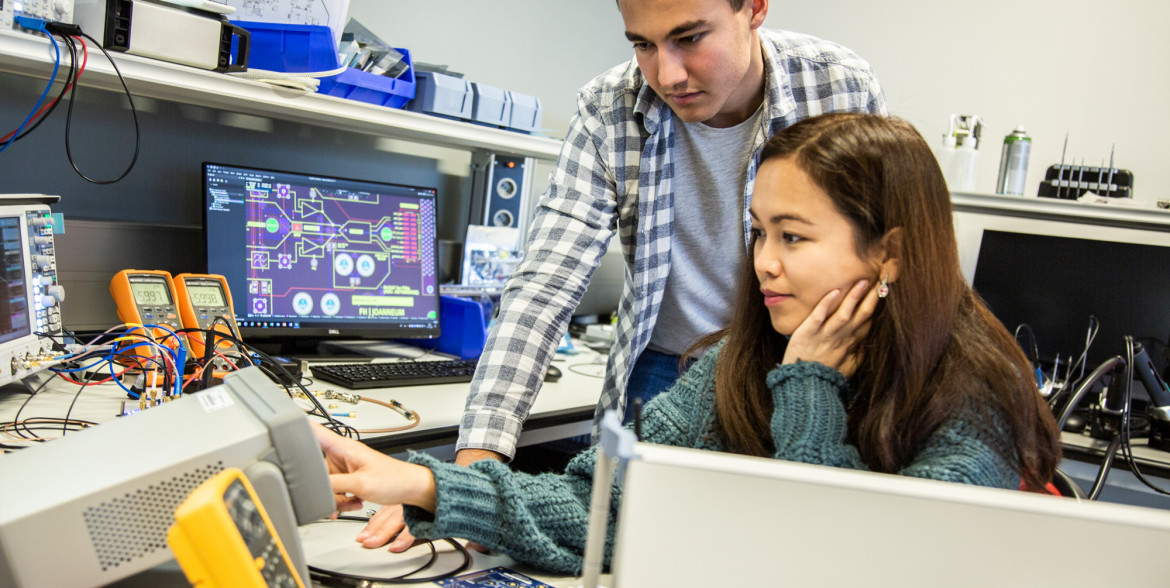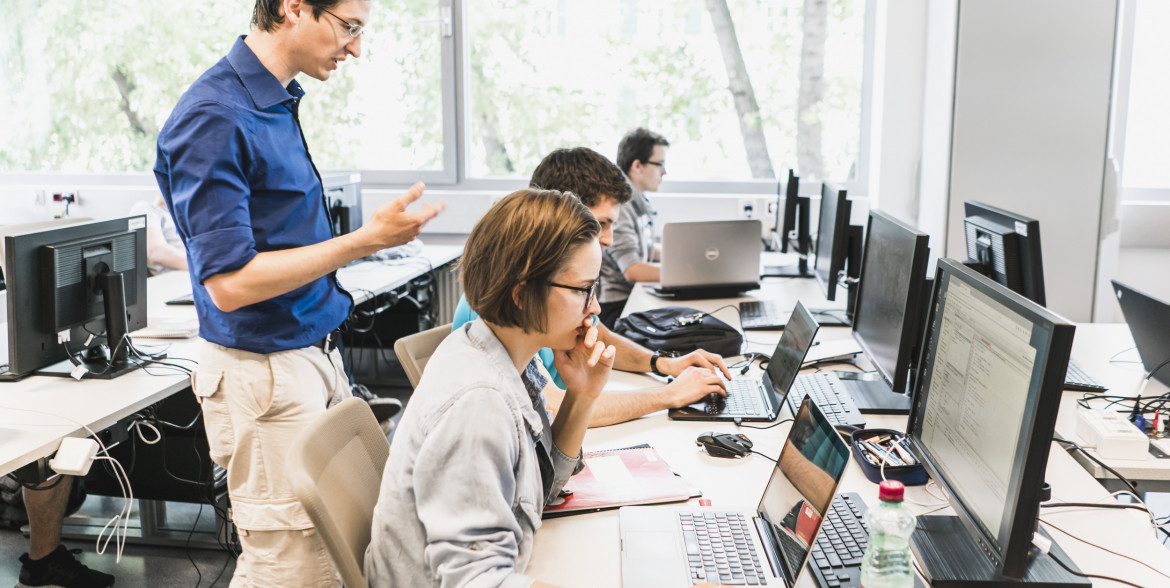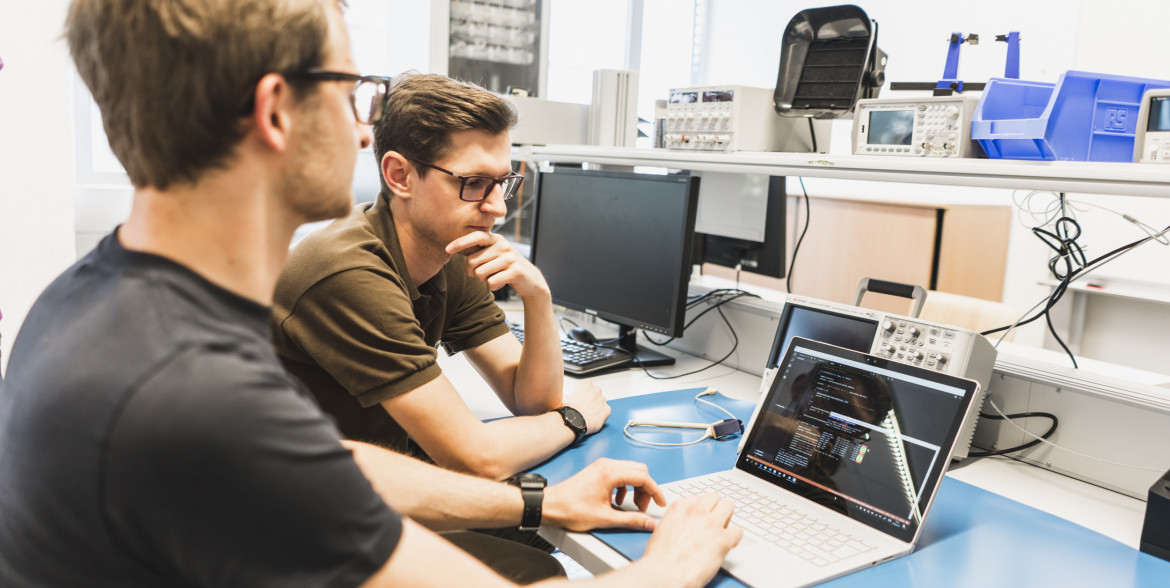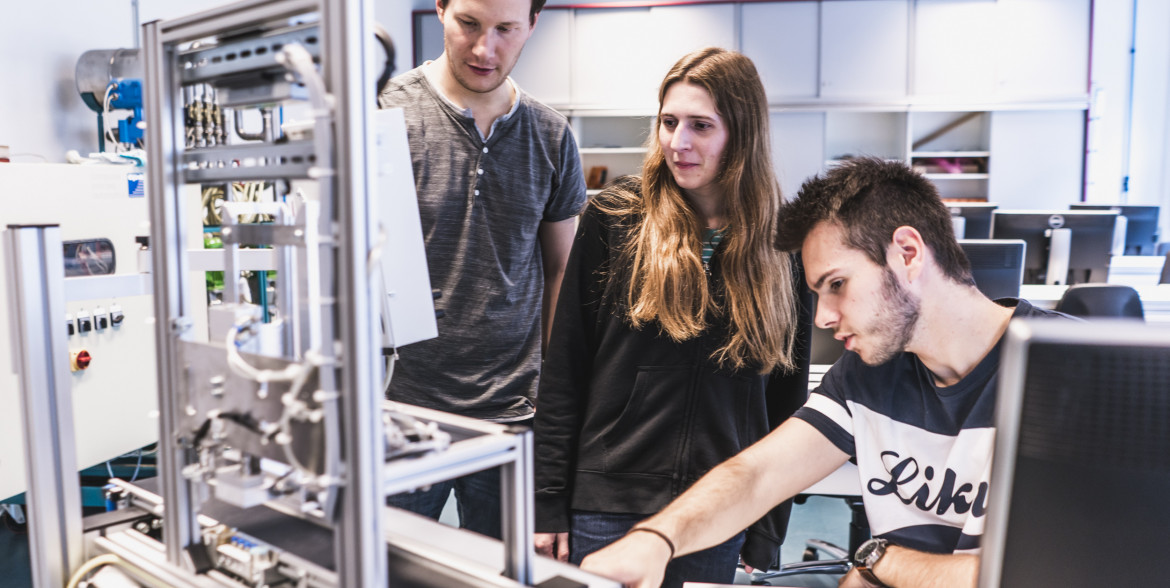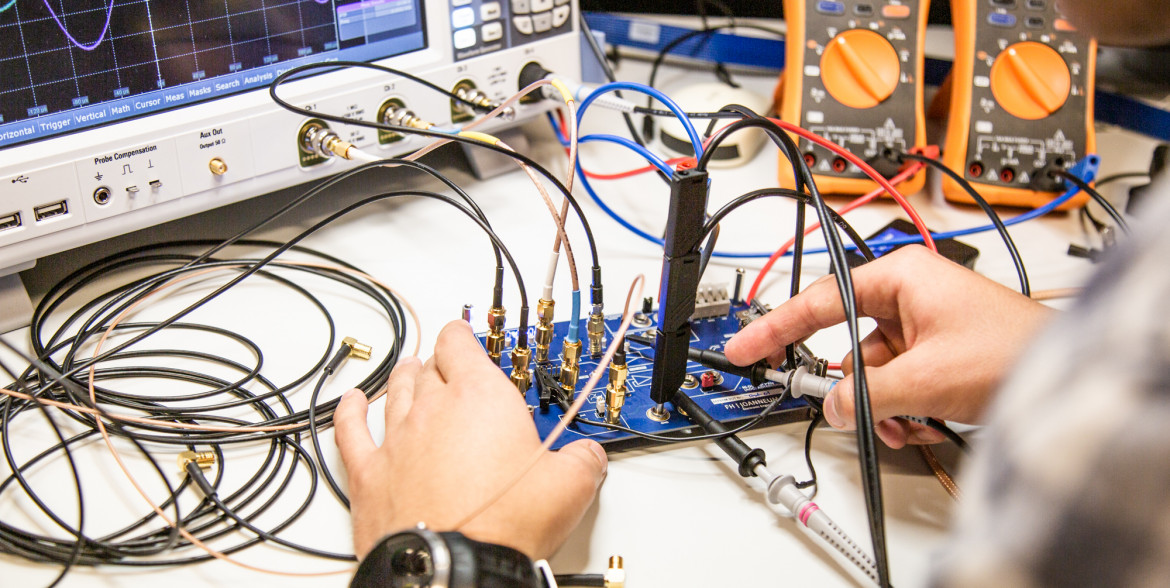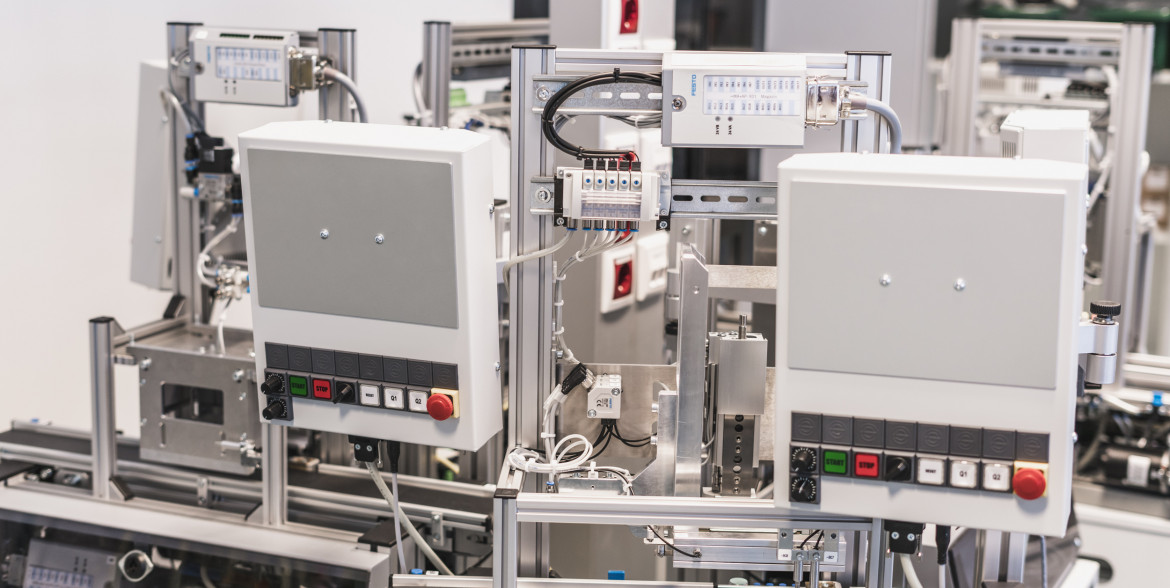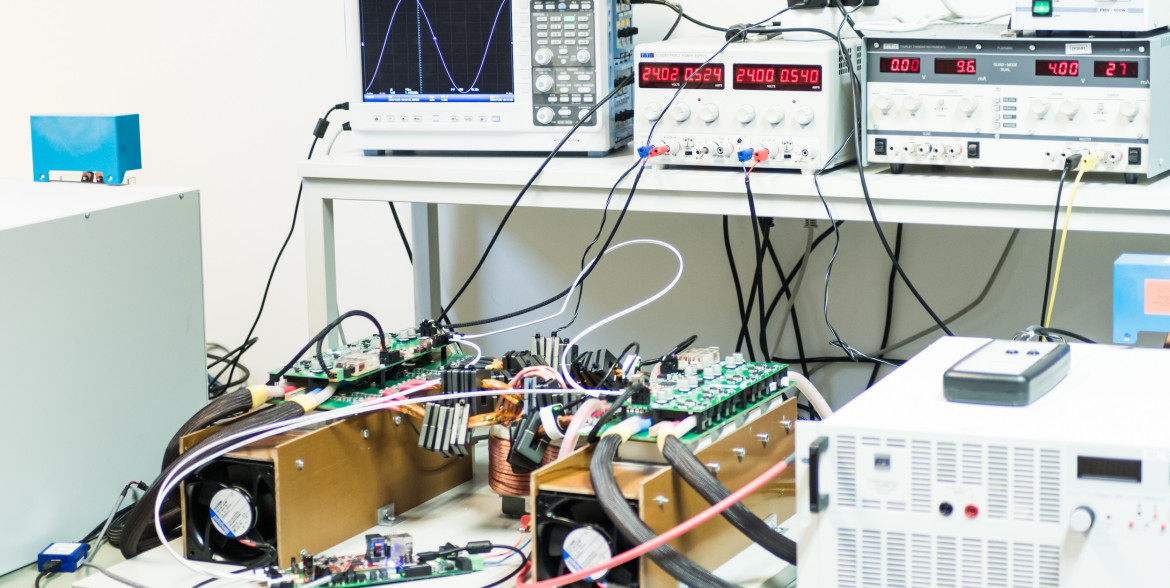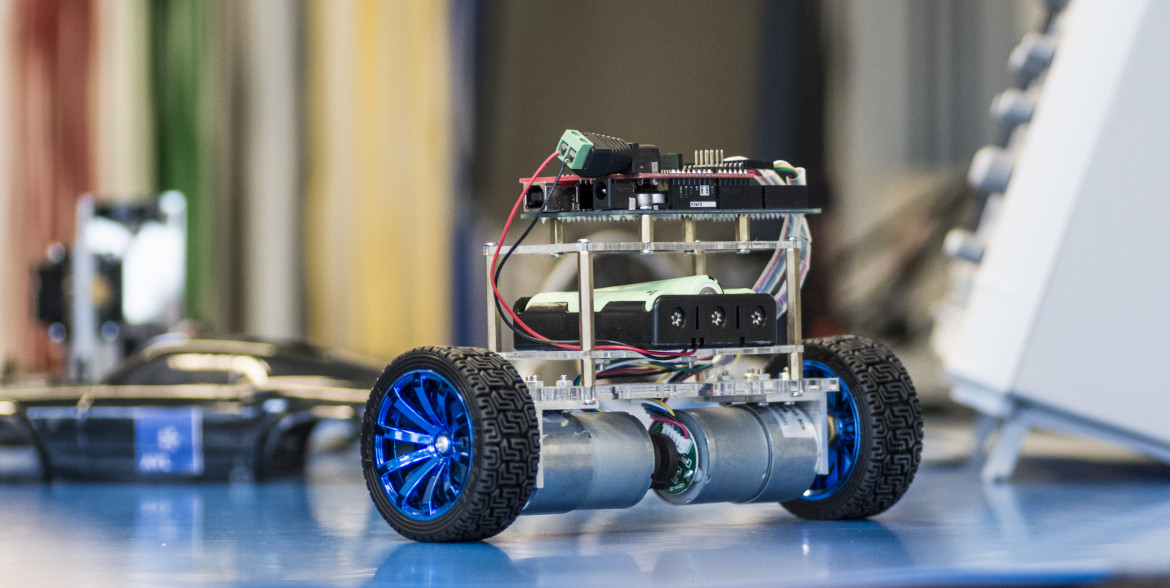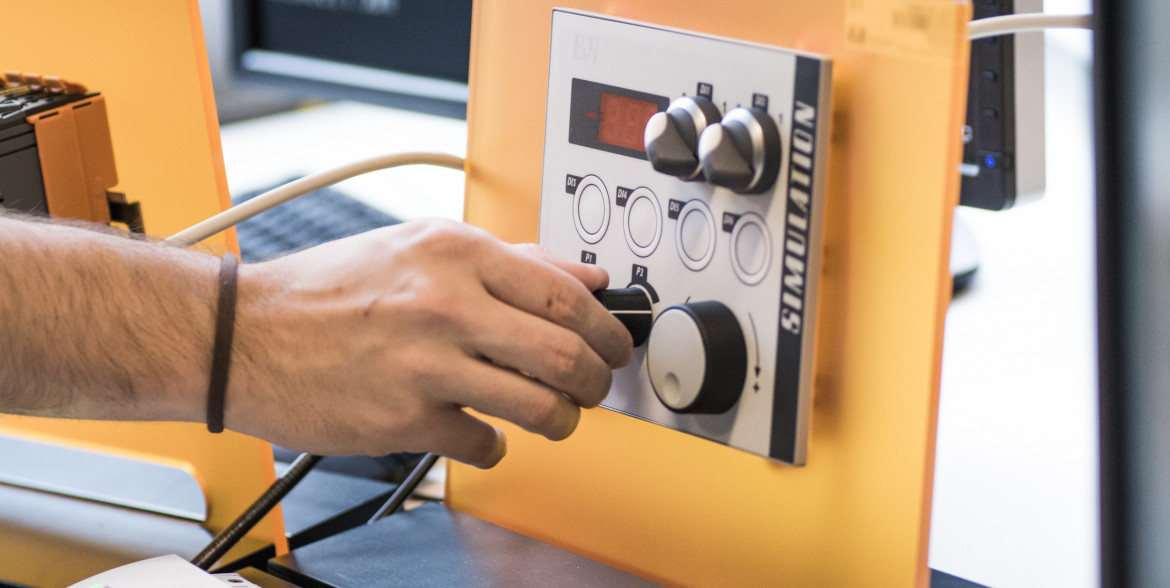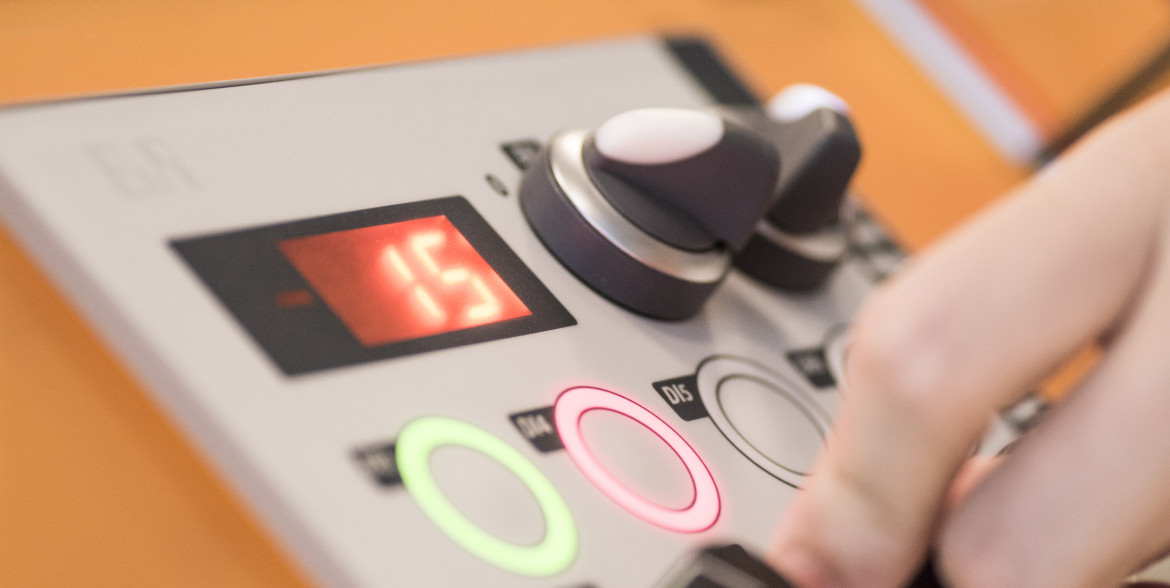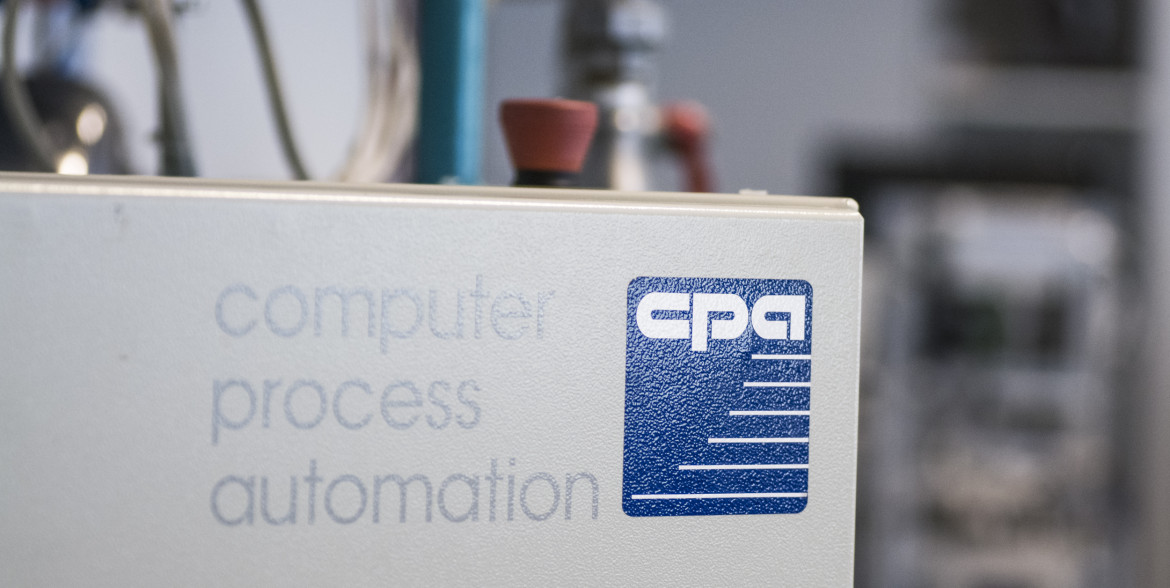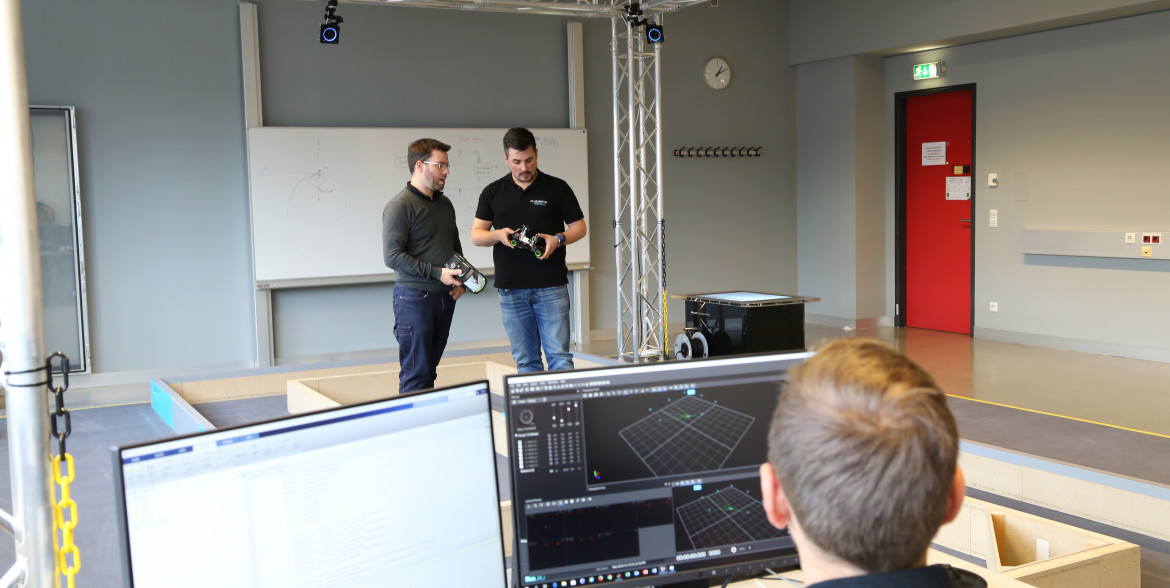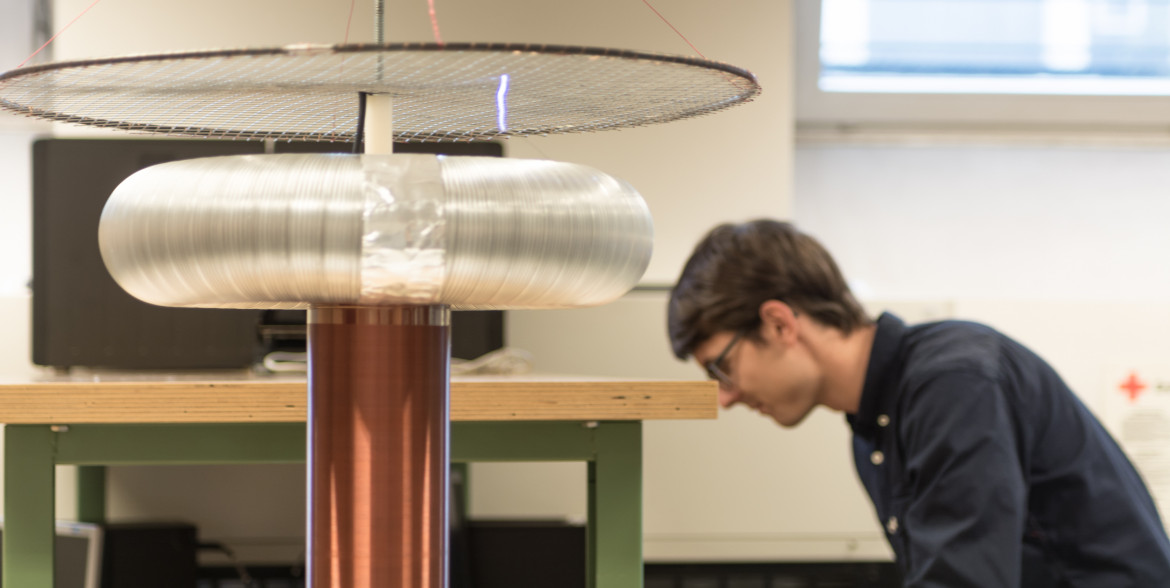 Read next:
Student Projects
Our broad education allows you to work on a range of interesting and exciting projects. Find out here how you can put your theoretical knowledge into practice.