Department of Building, Energy & Society
Energy, Mobility and Environmental Management
My Studies
Student projects
The course follows a practical approach. You will be prepared for the realities of working life and will establish important contacts for your professional network during your training. A forward-thinking combination of theory and practice accompanies you throughout your studies. Excursions provide an opportunity to discover various aspects of major corporations or infrastructure installations which are normally not accessible to the public. Fixtures in the academic calendar include excursions relating to tunnel and infrastructure construction, waste disposal and recycling, logistics and energy management.
Various classes allow you to work on modern tasks in the energy, mobility and environmental sectors, some of which are provided by industrial partners. A range of different practical projects enhance the course content each year. To ensure optimal project work, we place great emphasis on working in small groups where you have the opportunity to apply your knowledge and put your interdisciplinary skills to the test. The Institute of Energy, Mobility and Environmental Management provides interested students with the chance to collaborate on ongoing research projects.
Current student projects
Green Tech Challenge
The 'Environment and Mobility Systems' class gives students the opportunity to take part in the annual Green Tech Challenge, which is organised by the Green Tech Cluster (link). The key task of the Green Tech Challenge 2020 was to develop innovative mobility solutions for the city of Graz, with particular focus on cycling.
The students were given the task to develop new cycle paths for Graz (districts I to VI) and present their solutions at the Science Tower in Graz. The challenge involved devising radical changes to the city centre of Graz as well as reallocating road space. To prepare for the challenge, students gained an overview of the initial situation in the centre of Graz, selected the streets to be modified and redesigned them.
The winners of the competition focused on the district of Gries and devised some very radical changes (e.g. one-way systems, park & ride facilities with PV car ports and charging stations) and creative solutions for cycle paths along various waterways. More information about the project can be found here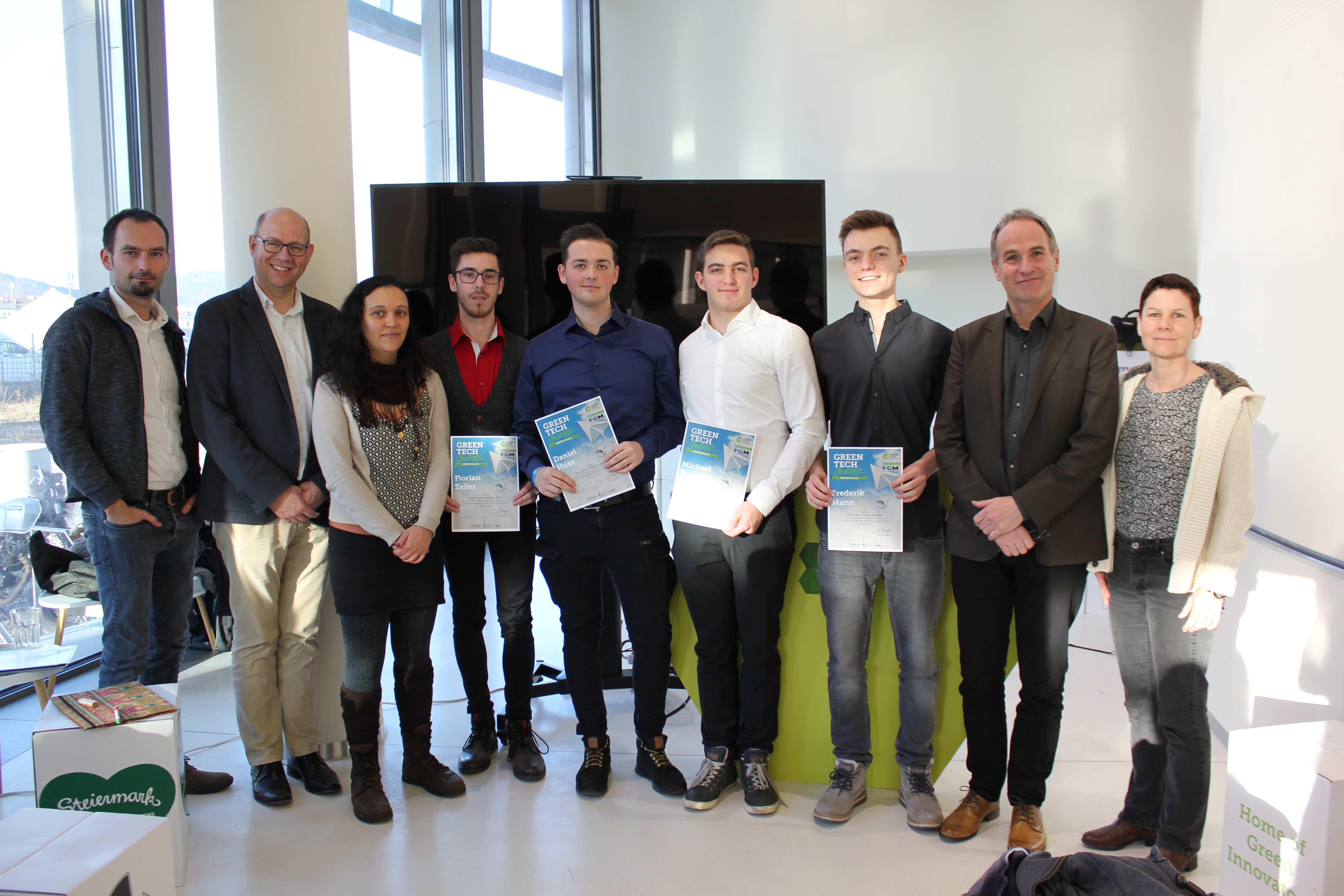 Green Tech winners 2020
AirBeam particulate matter measurements
Students of the class on 'Environmental Impacts in the Energy & Transport Sectors' explore the issue of particulate matter emissions and the link between air quality and the use of different heating and transport technologies. During practical exercises, students are issued with portable AirBeam air quality instruments so that they can take their own measurements in everyday life and analyse and interpret the particulate matter data recorded using an app.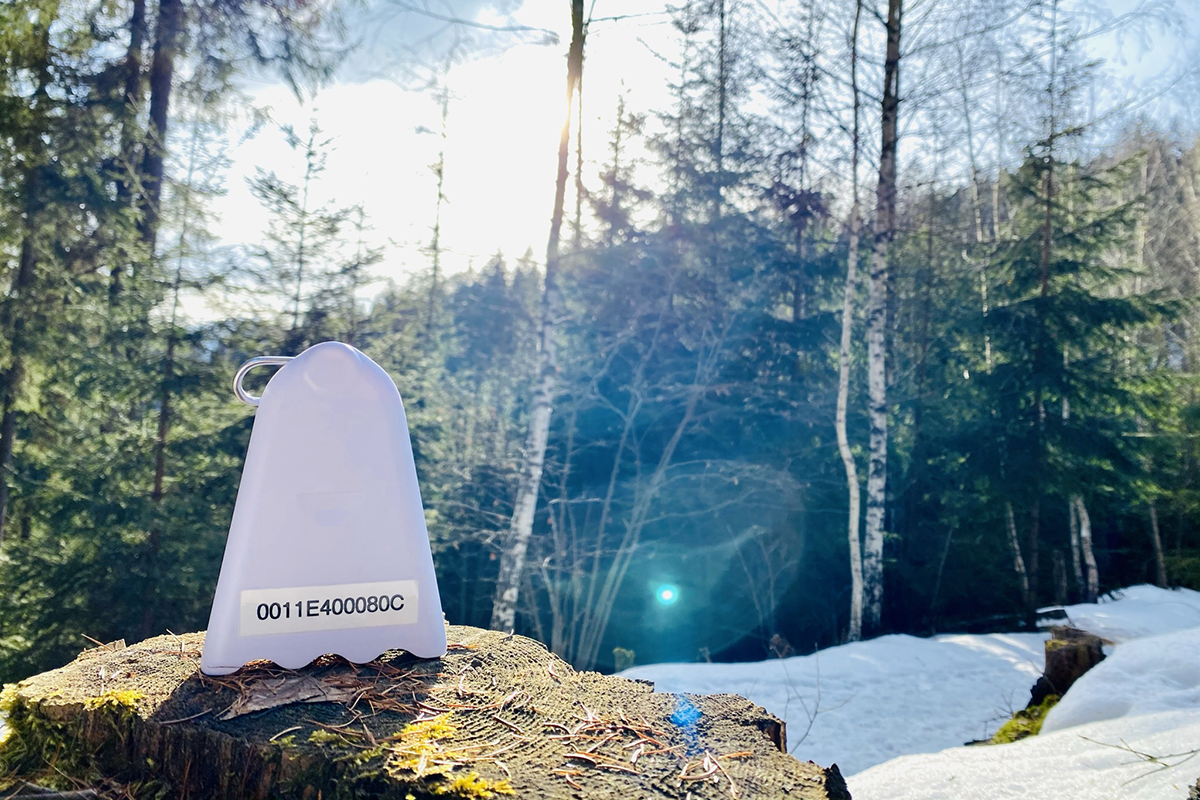 The portable AirBeam air quality instruments are well suited for practical exercises.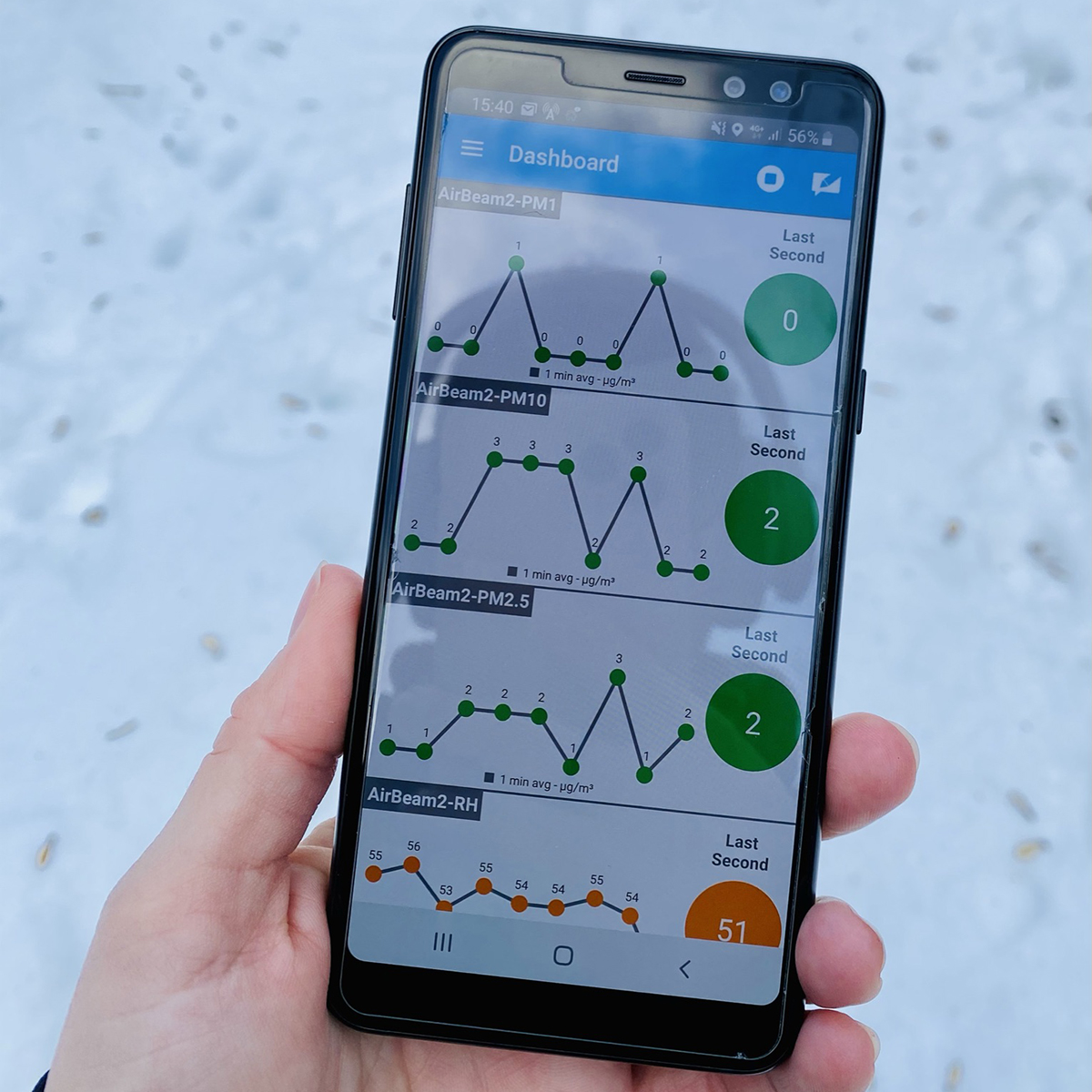 The measurements are documented by an app.
Read next:
Semester Abroad
During the semester abroad at one of our partner universities you will gather intercultural experiences and expand your horizon. Here you can find more information about requirements and how it all works.